Eight candles burned today in front of the "house of horror" in Villers-au-Tertre, a quiet little village in northern France that was stunned to learn that a villager has admitted to giving birth to eight children and then smothering them.
Six of the tiny corpses were found in plastic bags stored in her garage, while two others were buried in the garden of an adjacent yard.
Dominique Cottrez, a 45-year-old nursing assistant, has confessed to killing her eight newborn children at birth and hiding their bodies, police told a news conference today. She is in jail after a judge placed her under formal investigation, one step away from being formally charged for "voluntary murder of minors under the age of 15."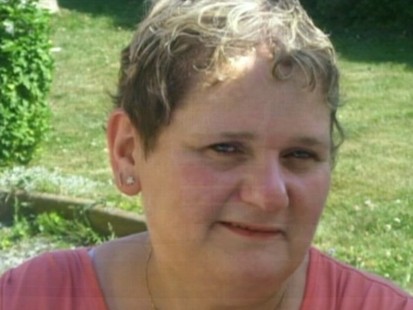 Her husband, Pierre-Marie, a 47-year-old carpenter, was questioned by a judge, but has not been charged with any crime. He remains free. The couple has two other daughters in their 20s.
"The mother, Madame Cottrez, has admitted to having voluntarily suffocated (to death) the newborns at birth between 1989 and 2006 or 2007," Eric Vaillant, the public prosecutor of Douai, told the news conference.
"Monsieur Cottrez told investigators that he never knew his wife was pregnant as she is rather stout or that she got rid of the children immediately following their births " Vaillant said. "His whole world turned upside down" when the husband found out, the prosecutor said. "Madame Cottrez has confirmed her husband's accounts."
The grisly discoveries began on Saturday when a couple who was gardening found the bodies of two infants buried in their garden. They immediately alerted the gendarmes, and the couple was quickly cleared of any wrongdoing.
The investigation then focused on the previous owners of the house, the now-deceased parents of Dominique Cottrez. Questioned as a witness, Cottrez quickly confessed to killing the two infants found in the garden. She then pointed investigators to the other six bodies in her garage.
Dominique Cottrez Did Not Want Any More Children
"She explained she did not want to have any more children and that she did not want to see a doctor to obtain a method of contraception" Vaillant said. "Due to her stoutness, her first childbirth did not go well at all. And because of this, she did not want to see a doctor."
It is now up to the investigating judge to request psychological, psychiatric and medical examinations, notably to determine Cottrez's level of criminal responsibility.
"There are numerous remaining investigations that need to be done to try to understand, without excusing her, what led Madame Cottrez to act this way," the prosecutor said. "We are in the presence of an extraordinary case considering the number of newborns."
The 700 residents of the usually quiet farming village of Villers-au-Tertre were in shock.
"They were very friendly, nice, devoted, always helpful. I don't understand," the Rev. Robert Meignotte, the village's priest, told reporters outside the house where he had placed the memorial candles.
"She had not much contacts with the population," Mayor Patrick Mercier told reporters in front of city hall. "He was a lot more extrovert. He was a member of the village's recreation committee" and the local council, Mercier said, referring to the husband.
It is the lastest case of infanticide in France. In March, a 38-year-old woman was sentenced to 15 years in prison for killing six babies at birth between 2000 and 2007.
Another Frenchwoman was convicted last year of murdering three of her newborn children. She was sentenced to eight years in prison. Her husband discovered two of the corpses in a freezer while the two were living in South Korea. During the trial psychiatrists testified that she suffered from a psychological condition known as "pregnancy denial."