LONDON -- London City Airport has, on Tuesday, become the first major U.K. airport to drop its 100 milliliter liquid rule, meaning passengers departing from the airport may now carry liquids of up to 2 liters in their hand luggage.
Passengers will also no longer have to remove items such as laptops, electronics, make-up and other items from their luggage for security screening at the airport. Officials hope this will improve the passenger experience and streamline security procedures which will, in turn, allow the airport to process an estimated 30% more passengers per hour.
The scrapping of the 100 ml rule -- which has been in place since 2006 -- comes following the replacement of older security scanners with new generation high-tech C3 scanners that will enable security to thoroughly screen travelers' bags from all angles.
"The good news for anyone planning a holiday or a business trip is that we will be the first mainstream U.K. airport to offer a fully CT security experience," said Robert Sinclair, London City Airport Chief. "The new lanes will not only cut hassle, but also cut queuing times which I know passengers will love."
Over the next two years, major U.K. airports are to gradually follow suit following an overhaul of screening equipment with a U.K. government deadline of June 2024.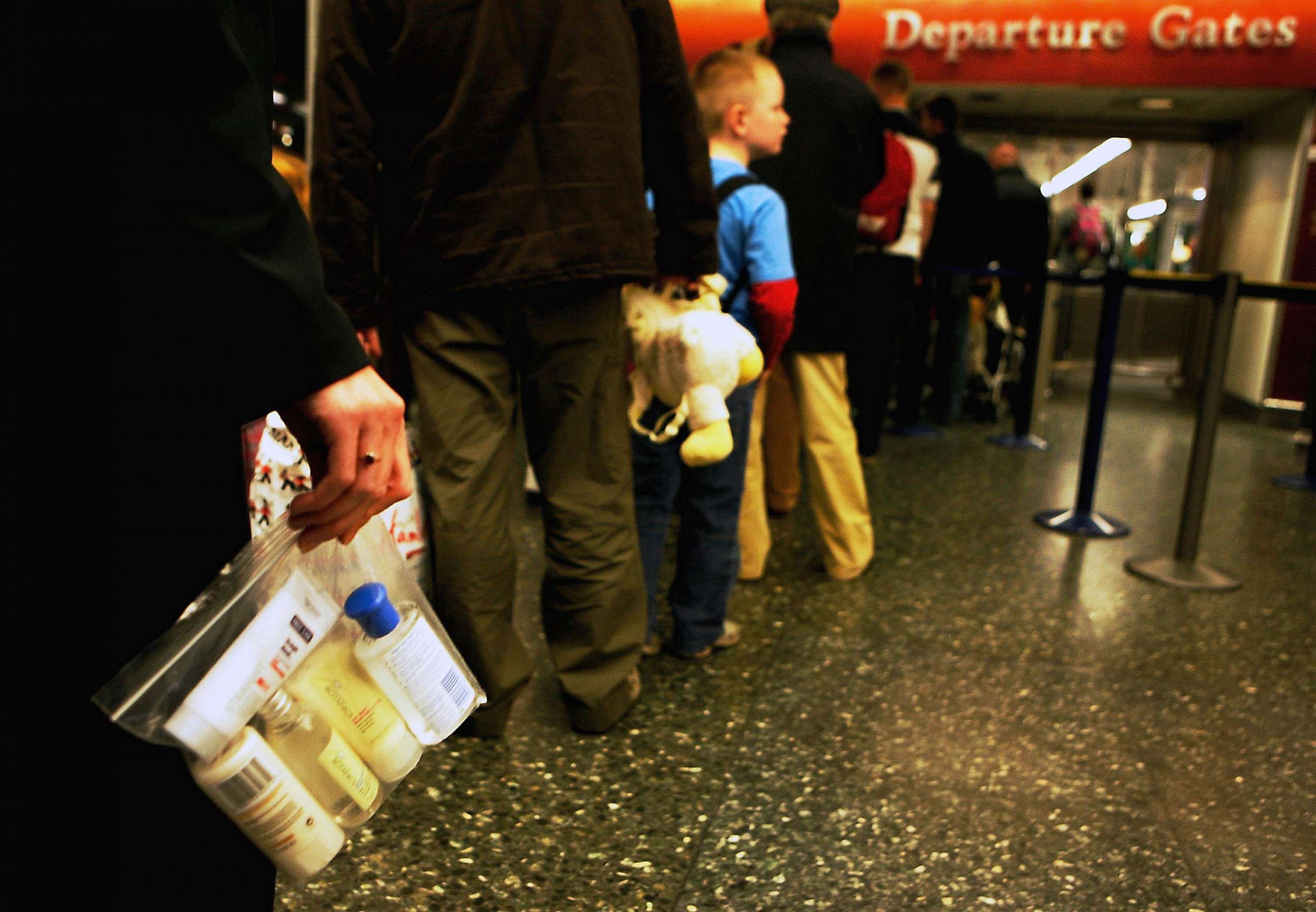 "By 2024, major airports across the U.K. will have the latest security tech installed, reducing queuing times, improving the passenger experience, and most importantly detecting potential threats," said Transport Secretary Mark Harper.
London City Airport becomes only the second airport in the country to implement upgraded security screening procedures following Teesside Airport in northern England in March 2023.
The 100 ml liquid rule was first implemented in the U.K. in 2006 following a foiled transatlantic terror plot. The liquid bomb plot -- which was uncovered by Britain's Metropolitan Police -- planned to detonate liquid explosives aboard airlines headed to the United States and Canada.
London City Airport saw 300,000 passengers in the month of March, with most popular destinations being Amsterdam, Edinburgh and Zurich.
The move begins the ushering in of a new era of travel as trials of the new scanners are underway at the U.K.'s largest airports, including Terminal 3 in Heathrow, Gatwick Airport and Birmingham Airport.
"This investment in next-generation security by the U.K.'s airport operators will provide a great step forward for U.K. air travel, matching the best in class around the world," says Christopher Snelling, Policy Director at The Airport Operators Association (AOA). "It will make the journey through the U.K.'s airports easier and air travel itself more pleasant."