Top Indian wrestling stars protest culture of sexual harassment in Indian wrestling
"We women wrestlers feel there is nothing left for us in this country."
LONDON -- India's top wrestling athletes -- Olympians and world champions alike -- have taken to the streets in protest of allegations of sexual harassment and intimidation by the Wrestling Federation of India (WFI) Chief, President Brij Bhushan Sharan Singh.
The athletes accuse the WFI chief, 66, of sexual harassment over the span of more than a decades and have been staging protests in New Delhi -- which have slowly intensified -- since April 23.
At least seven athletes -- including a minor -- have filed official complaints against Singh who has denied allegations, saying they are "politically motivated" and asserting that he is "ready to hang [him]self" if found guilty.
ABC News has reached out to Singh for comment.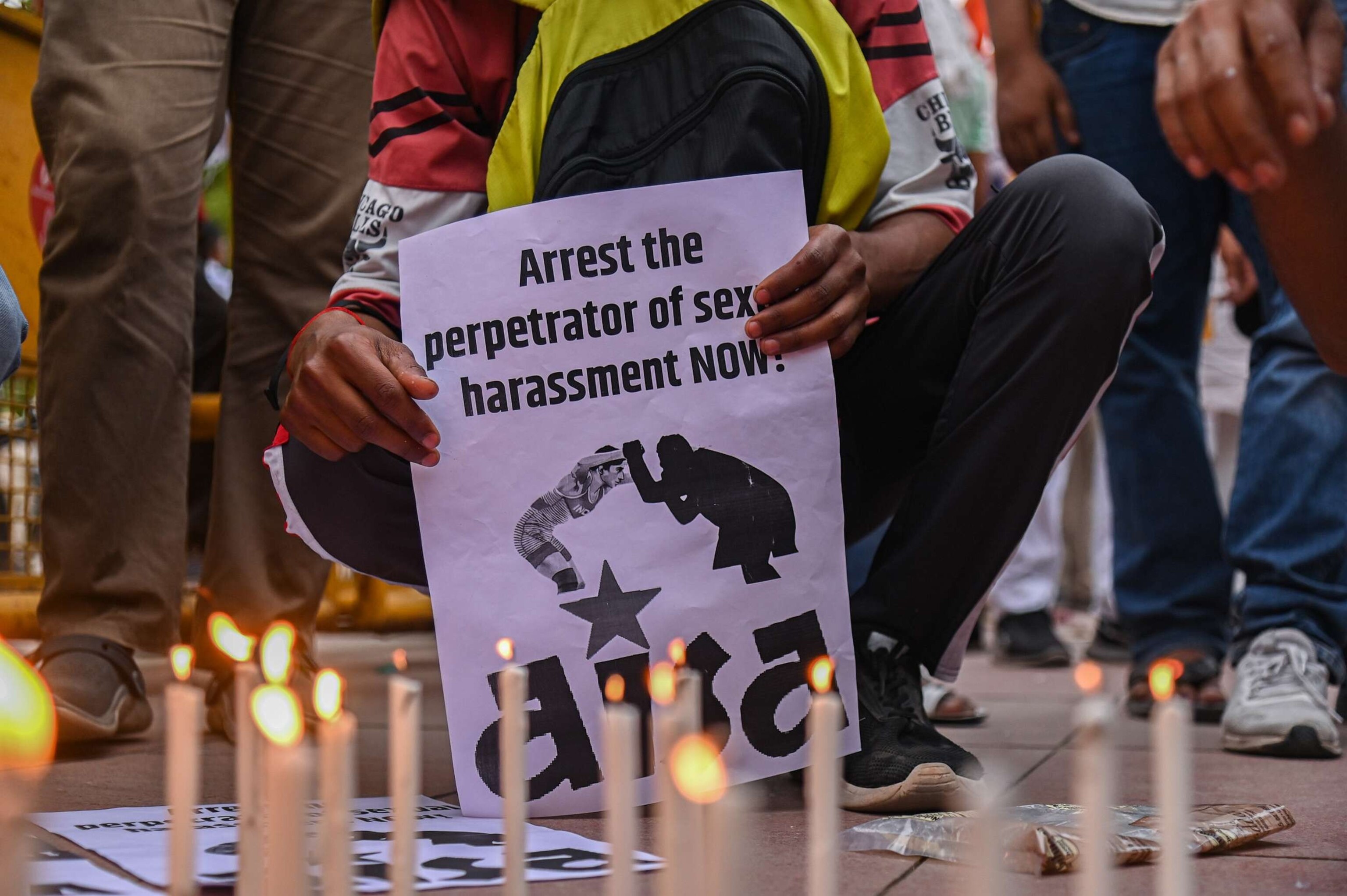 On the frontline of the protests is two-time Olympian and first woman wrestler to win a gold for India in the Commonwealth and Asian games, Vinesh Phogat, and her sister, Sangeeta Phogat. They are leading protests alongside Olympic freestyle wrestler Sakshi Malik and fellow Olympic freestyle wrestler Bajrang Punia.
Phogat said allegations of sexual harassment in Indian Wrestling are often swept under the rug. "During the 2012 national camp, a sexual harassment complaint was lodged at a police station. Within 24 hours the case was hushed up," Phoghat said.
"Before we started our protests three months back, we had explained everything to a government official how sexual harassment was taking place and how women wrestlers were being tortured mentally," she continued. "When we met the sports minister, the women wrestlers shared individual incidents related to sexual harassment. The girls were crying before him, but no action was taken at the time."
On Sunday, the athletes were joined by hundreds of supporters as they marched in protest from their Jantar Mantar protest site towards India's New Parliament building which was being inaugurated by Prime Minister Narendra Modi of the ruling Bharatiya Janata Party (BJP).
They called for the arrest of Singh, who also serves as a member of parliament for Modi's ruling BJP Political Party. But the athletes were met with a heavy-handed police response as dramatic footage showed several of them being forcefully dragged away and temporarily detained.
"Did we commit a crime by demanding justice for the sexual harassment committed against the female wrestlers? We have been treated like criminals," they said in a joint statement. "We women wrestlers feel there is nothing left for us in this country."
As part of ongoing protests the athletes also planned to throw their Olympic medals into the Ganges River in protest.
"These medals are our life and soul. After we immerse them in the Ganges river, there would be no meaning for us to live," they said.
In a statement sent to ABC News, an International Olympic Committee (IOC) spokesperson said the treatment of India's female wrestlers was "very disturbing."
"The IOC insists that the allegations by the wrestlers are followed up on by an unbiased, criminal investigation in line with local law," said an IOC Spokesperson. "We understand that a first step towards such a criminal investigation has been made, but more steps have to follow before concrete actions become visible. We urge that the safety and wellbeing of these athletes is duly considered throughout this process and that this investigation will be speedily concluded."
Wrestling is one of India's most-successful sports, with the South Asian nation winning seven Olympic medals in the sport.
"The whole world is watching how the government is treating its players," tweeted Phogat.
India's sport minister Anurag Thakur has said the police are investigating the case and has urged athletes to have faith in the probe.