Activists plan giant 'Trump Baby' balloon to protest his UK visit
One problem: It may not qualify as a sanctioned protest.
LONDON -- Activists who plan to hoist a giant balloon version of President Donald Trump, shaped like a baby, have exceeded their crowdfunding target aimed at making their protest possible.
"Trump Baby" was set up by a group of anti-Trump activists in London, who plan to fly the balloon in the capital Friday, July 13.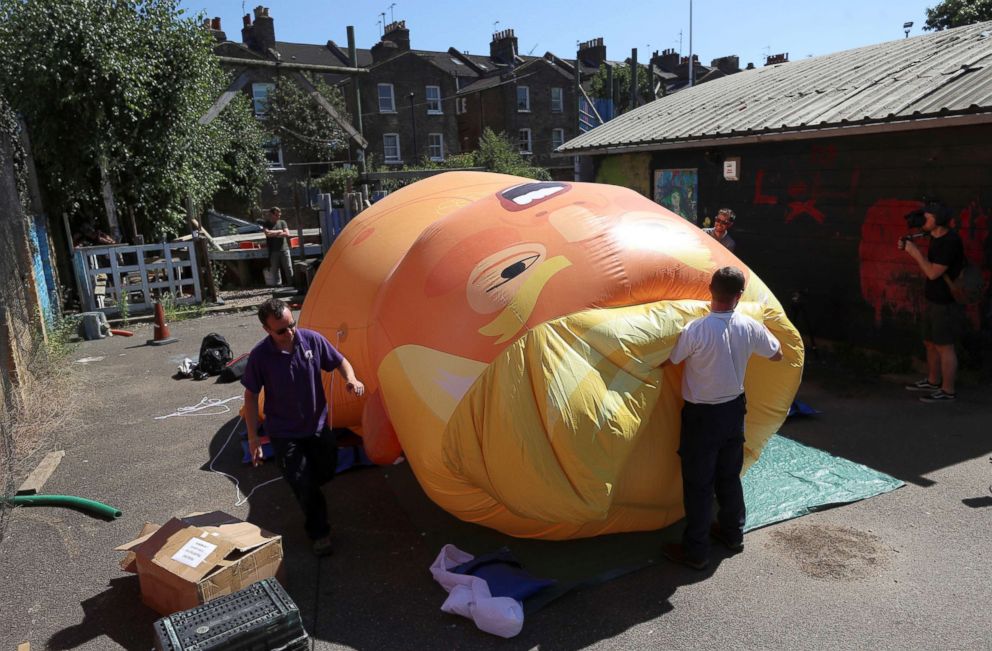 The balloon is designed with the president's trademark blond hair but also is depicted wearing a diaper, has very small hands and stands nearly 20 feet high.
"Donald Trump is a big, angry baby with a fragile ego and tiny hands …" the activists' page says.
"Moral outrage is water off a duck's back to Trump. But he seems to really hate it when people make fun of him. So when [he] visits on July 13th, we want to make sure he knows that all of Britain is looking down on him and laughing at him."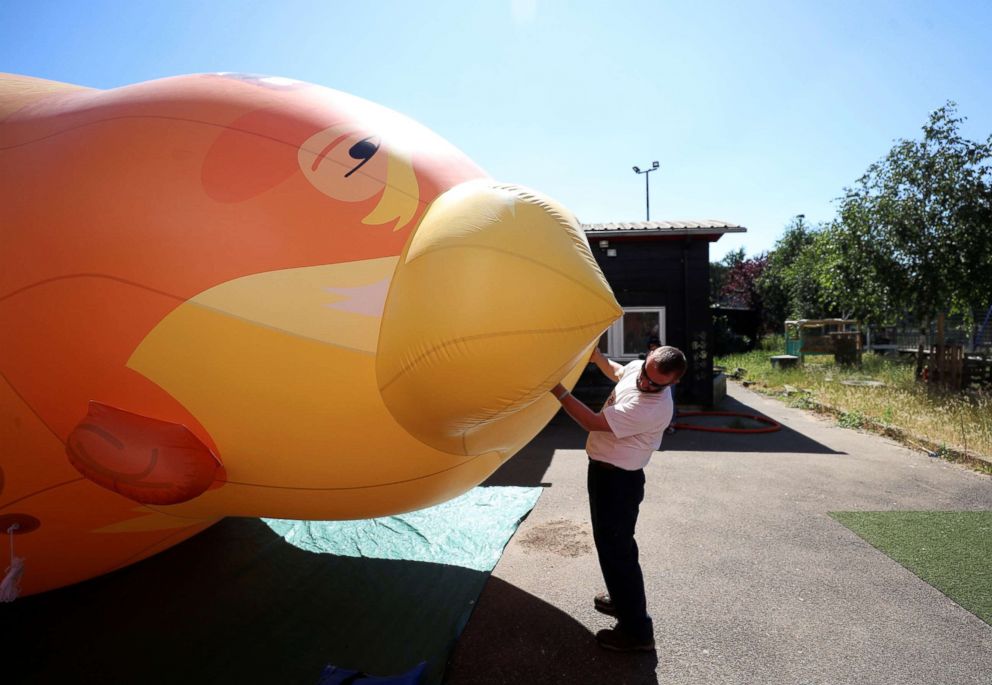 The campaign has raised just over $14,000, almost three times its initial target.
But the group faces a challenge from the office of London Mayor Sadiq Khan, which has not given the group permission to fly the balloon because, officials say, the "Trump Baby" does not qualify as a sanctioned protest.
More than 7,000 people have signed a petition called "Let Trump Baby Fly", calling for the mayor to allow the balloon to take to the skies above Westminster on the day of the president's visit.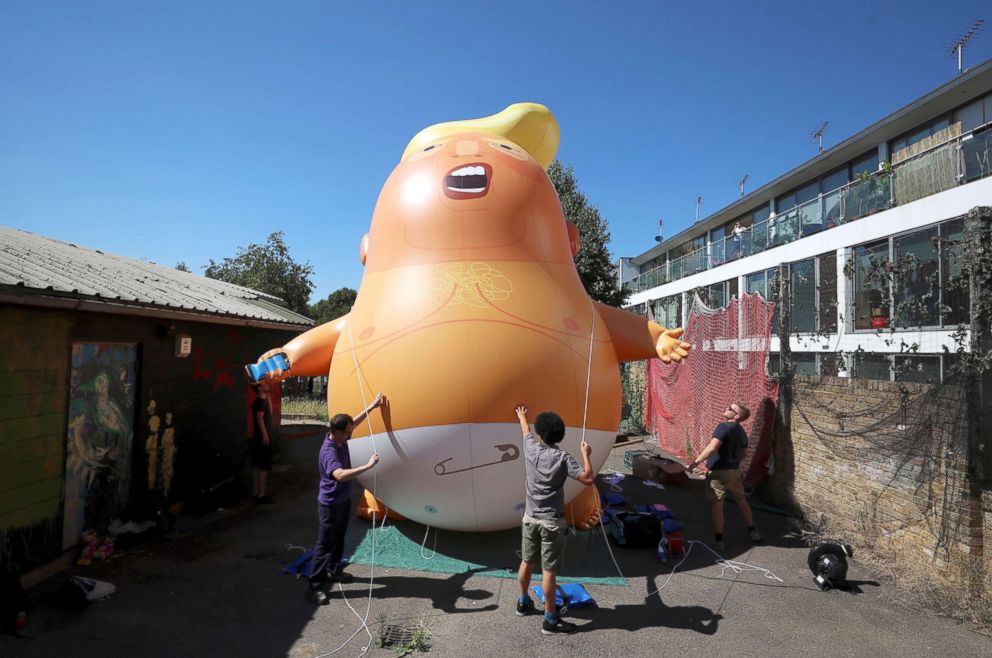 The protesters say if they are unable to secure permission to fly the balloon from Parliament Square outside the House of Commons, they "may need to be creative about finding a suitable alternative location."
Metropolitan Police Service told reporters this week it is "preparing for a multifaceted policing and security operation, involving the protection and movement of the president. The requirements of this complex operation need to be balanced with the right of individuals to a freedom of speech."