— -- Facing a tense security situation at home and few apparent repercussions in the U.S., dozens of Afghan soldiers and security personnel who came to the U.S. for training have gone AWOL -- and the number is increasing, according to the latest report from government's oversight group for Afghanistan.
Hundreds of Afghan troops helping to fight the Taliban in their country train in the U.S. each year, and last year 13 percent of them went missing, according to the Special Inspector General for Afghanistan Reconstruction, or SIGAR.
That's double the historical average of 6 percent for Afghan troops over the last 12 years, and far higher than the average desertion rate of 0.07 percent for all foreign troops training in the U.S.
U.S. officials expect that the number of Afghan troops going missing to continue to climb.
"Given the deteriorating security situation in Afghanistan and the fact that Afghan trainees who violate the terms of their visas suffer virtually no consequences for going AWOL (except for the possible return to Afghanistan)... the AWOL rate is likely to either remain steady or increase," says the inspector general's report published Friday.
The last few days have been a grim reminder of what Afghan soldiers may be seeking to escape after a series of attacks on Afghan security units in Kabul killed more than 70 people on Monday and Tuesday. Today, a suicide bombing in a mosque in the city killed at least 30 people.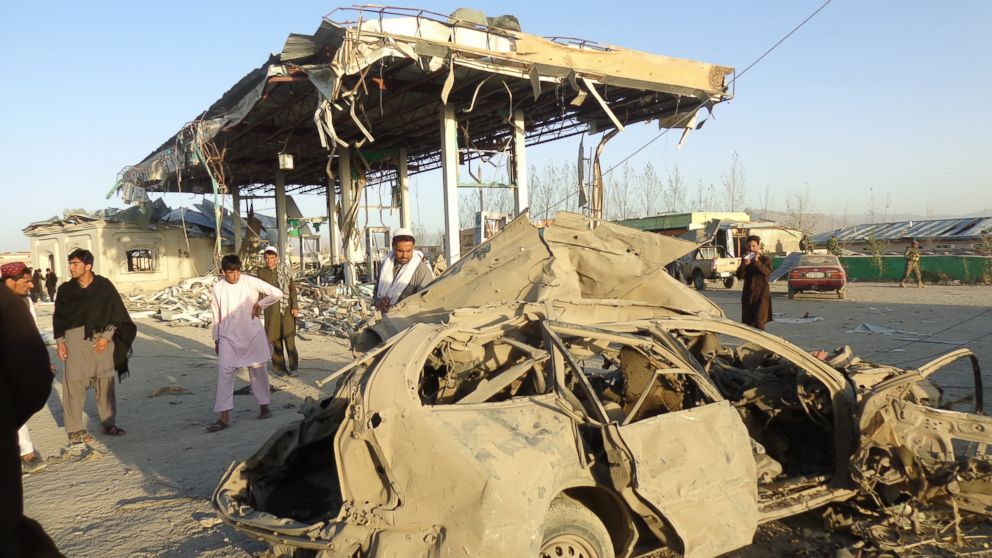 Afghans interviewed by the inspector general for the report shared stories of Taliban fighters threatening their families or claimed that their lives were in danger if they returned home.
U.S. immigration officials meanwhile have some concerns about AWOL trainees posing a danger in this country. The Afghan soldiers who have gone missing in the U.S. are considered "high risk" by the Immigrations and Customs Enforcement (ICE) counterterrorism unit because they came into the country with more limited vetting than other visitors and they are military-trained individuals of a fighting age. Moreover, the trainees by going AWOL have demonstrated a "flight risk" and shown little or no concern about possible arrest and detention.
The special inspector general's report notes, though, "We are not aware of any acts of terrorism or similarly serious acts involving Afghan trainees who have gone AWOL."
Finding the missing trainees can be complicated by the fact that they may have been exempted from certain registration requirements when they came to the U.S., and that Immigration and Customs Enforcement cannot work to track them down until the State Department and Pentagon have revoked their official trainee status.
Moreover, if any of the individuals applies for asylum in the U.S., that is done through United States Citizenship and Immigration Services which often doesn't communicate with ICE, according to ICE. Since 2005, 152 Afghan trainees have gone AWOL, and 83 of them either fled the country successfully, often traveling to Canada, or remain missing. Only 27 have been arrested or removed by law enforcement.
Several disappearances of Afghan military personnel have generated major media coverage.
In Washington D.C. in 2014, two Afghan Army officers disappeared during a visit to Washington's Georgetown neighborhood and were found days later.
Later that same month, three officers went missing from a base in Massachusetts only to be found days later as they attempted to cross into Canada. The soldiers had disappeared after a chaperoned visit to a shopping mall.
In December 2015, two Afghan trainee pilots disappeared from Moody Air Force Base in Georgia just days before they were to return to Afghanistan. One of the two airmen was later found in Virginia. Beyond any concerns about dangers the AWOL trainees may pose in the U.S., the desertions have other negative consequences, particularly for the strength of Afghanistan's armed forces and the continuation of training opportunities in the U.S.
"If a student absconds, it affects his unit and the commander will not allow his soldiers to get into future trainings. Scholarship and other training would be restricted for soldiers," one Afghan captain told the special inspector general's office.
More desertions mean a reduction in the number of courses offered to Afghan security personnel, which in turn reduces their operational readiness -- and drags down morale.
"Trainees we spoke with indicated that recent AWOL cases had a negative impact on morale, and the negative publicity that resulted from these incidents was generally seen as bringing shame to Afghanistan," the report said.
Afghan policies could be contributing to the lack of incentive for trainees to return home. Many soldiers are not even guaranteed a job when they go back after training in the U.S. Afghan policy does not require units to return trainees to their previous positions or provide them roles that use the training they just received, according to the inspector general's report.
And, soldiers who have been gone for training more than a year are switched to reserve status, meaning they may have to wait to go back to active duty and have less incentive to stay in the armed forces.
ABC News's Luis Martinez contributed to this report.