Two American teenagers have confessed to being involved in an altercation in Rome that ended in the fatal stabbing of an Italian police officer on Friday, according to Italian police.
Police have accused Finnegan Lee Elder and Gabriel Christian Natale Hjorth, both 19 and from San Francisco, of killing Deputy Brigadier Mario Cerciello Rega as they attempted to extort "100 euros and 1 gram of cocaine" from an Italian man whose backpack they had stolen.
The two were questioned by police and "faced with overwhelming evidence, they confessed," the Provincial Command of Rome said in a statement that was translated from Italian.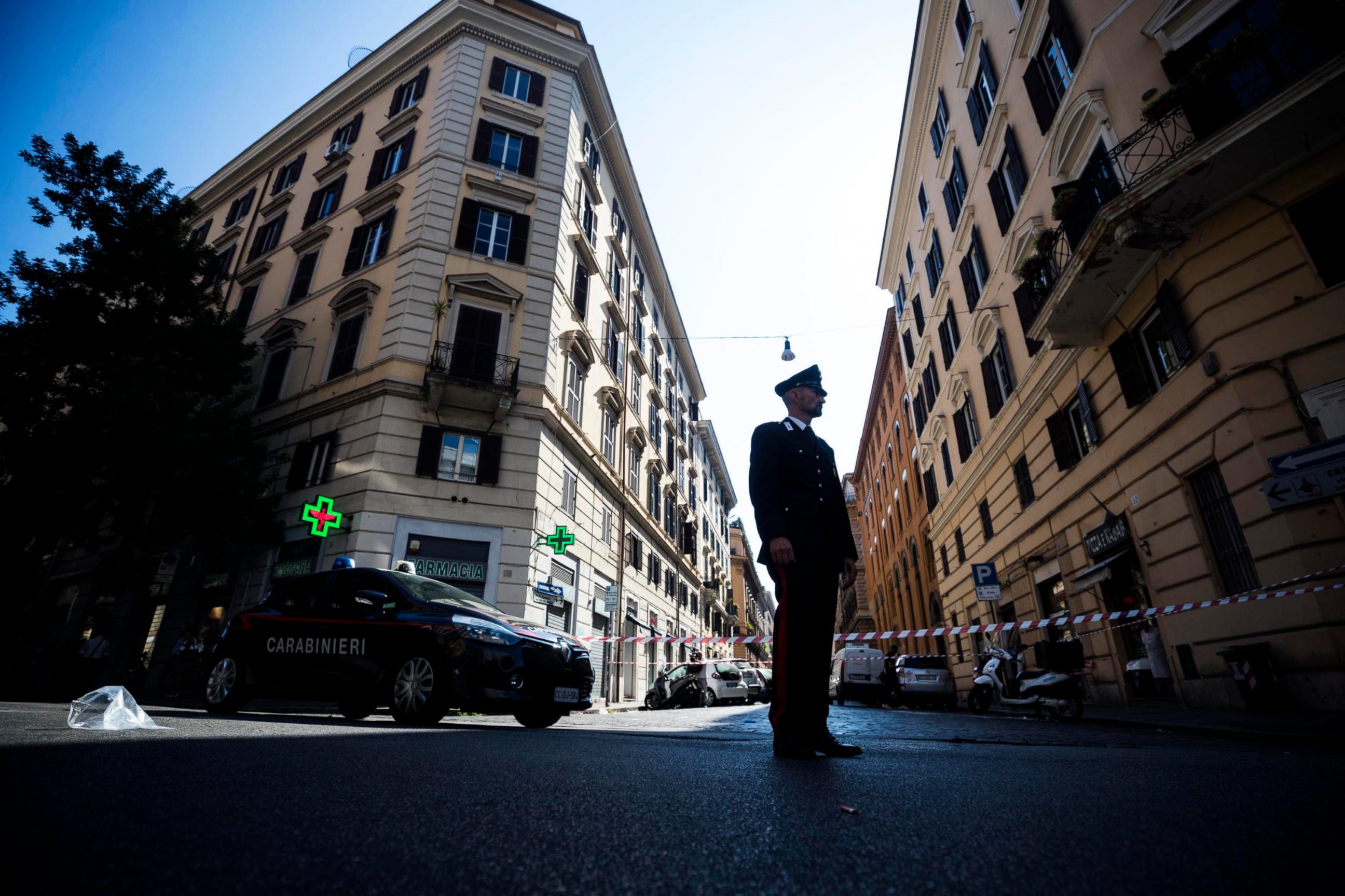 Authorities said they captured the crimes on surveillance video. In addition, during a search of Elder and Hjorth's hotel room, police claim to have found the knife that they believe was used in the alleged killing hidden in the ceiling, as well as bloodied clothes thought to have been worn during the incident.
A decree of detention has been issued for Elder and Hjorth, who are both U.S. citizens, for aggravated murder and attempted extortion, and both men are being held at the Regina Coeli district jail in Rome, police said.
After a court hearing on Saturday, Elder's lawyer Francesco Codini told reporters: "Today we decided to make use of the right not to answer questions. Out of respect for the military man who has died we do not want to say anything else "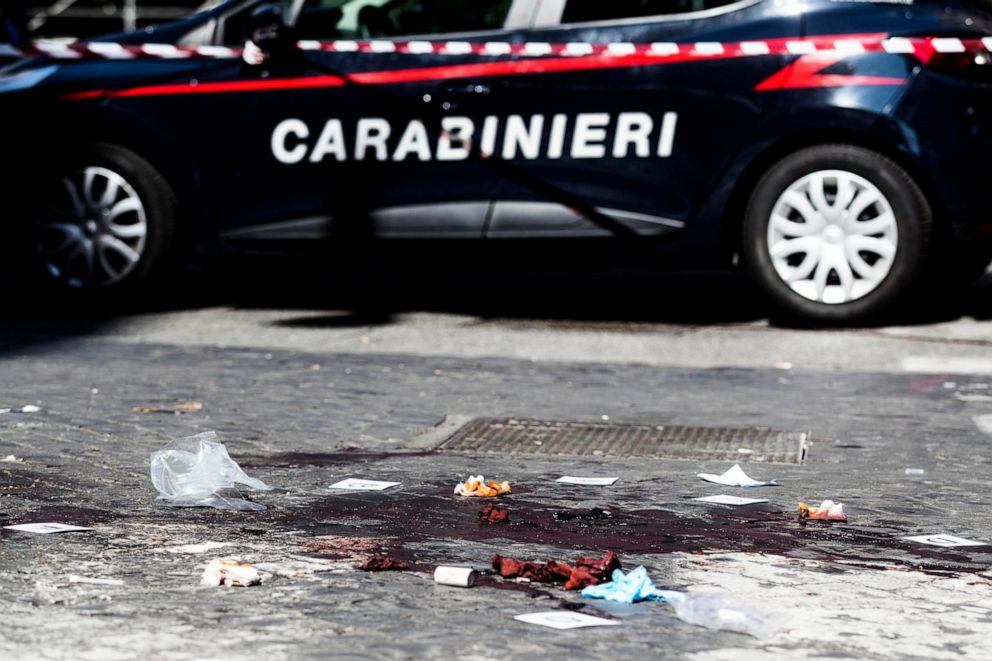 From San Francisco, Elder's parents said they have not yet spoken to their son.
"We write as a family to express our deepest condolences to the grieving family and community that loved Brigadier Cerciello Rega," the Elder family said in a statement to ABC News. "We are shocked and dismayed at the events that have been reported, but have very little independent information about these events. We have not been able to have any communication with our son. We ask that you respect our privacy during this difficult time. Our thoughts are with all of those who have been impacted by this tragedy."
ABC News was not immediately able to reach representatives of Hjorth.
Police allege that Elder and Hjorth were trying to buy drugs before the alleged murder, but were sold a fake substance, a police spokesman told ABC News.
They then allegedly robbed a man of his backpack, police said.
When Elder and Hjorth allegedly demanded that the man pay them to have his backpack returned, the man agreed, but he also reported the alleged extortion attempt to police, a police spokesman said. Rega, who worked for the Carabinieri, Italy's paramilitary police corps, in Rome, was dispatched to the scene.
Italian police say that a scuffle broke out and that Rega was stabbed and killed.
According to the Italian state news agency ANSA, the two Americans were able to escape briefly, but investigators tracked them to their luxury hotel room as they were preparing to leave.
Italian Deputy Prime Minister Matteo Salvini posted a photo of Rega from his wedding last month on his Twitter account.
Salvini had said before the official announcement of the teens' arrests and confessions that they would make the culprits "pay dearly," according to The Associated Press.
ABC News' Kirit Radia contributed to this report.