— -- The oldest near-complete fossil of a human ancestor ever found in southern Africa was unveiled to the public for the first time today.
"Little Foot," named after the small foot bones, dates back 3.67 million years and is the most complete Australopithecus fossil discovered yet, scientists say.
Ron Clarke, a palaeoanthropologist at the University of the Witwatersrand in Johannesburg, South Africa, first came across the fragile foot bones in 1994 while sorting through boxes of other fossils recovered from the Sterkfontein caves.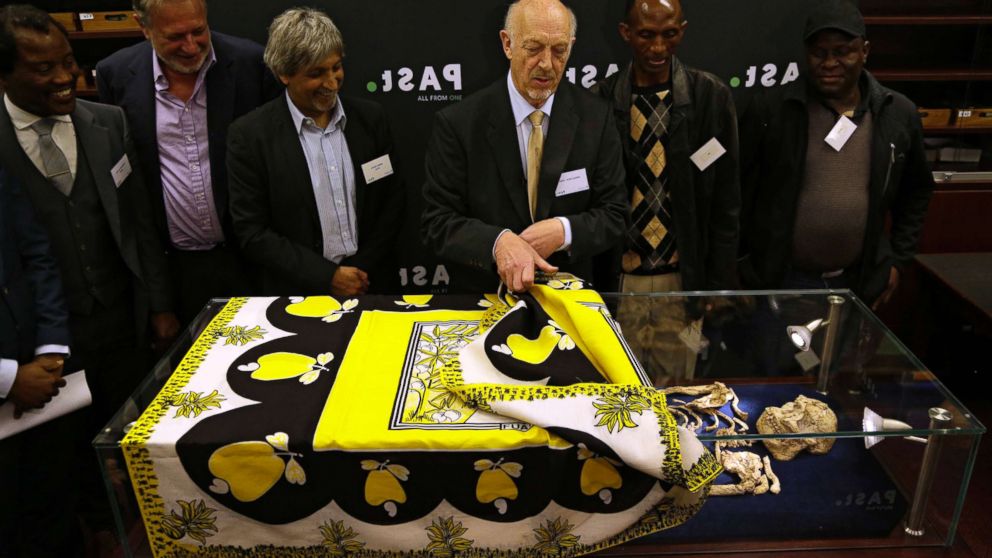 Clarke and his team found more bones in 1997, and the rest of Little Foot was found deeply embedded in ancient, calcified deposits about 25 miles from Johannesburg. The painstaking process of excavation, cleaning, reconstruction, casting and analysis took 20 years.
"The process required extremely careful excavation in the dark environment of the cave," Clarke said in a statement today. "My assistants and I have worked on painstakingly cleaning the bones from breccia blocks and reconstructing the full skeleton until the present day."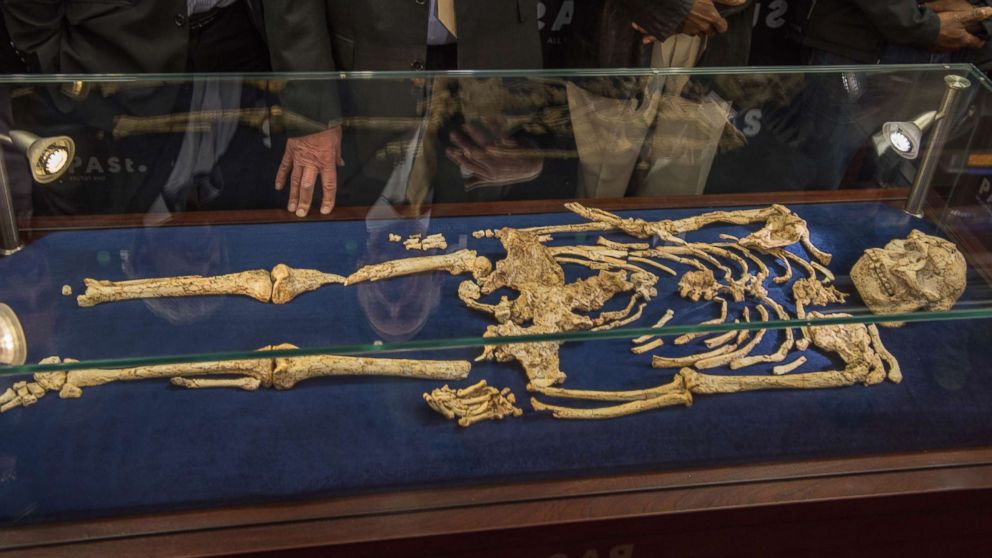 Clarke says Little Foot belongs to a second human-related species, Australopithecus prometheus, which was named from fragmentary fossils in 1948.
The landmark discovery reinforces the belief that South Africa was a major cradle of humankind.
"This is one of the most remarkable fossil discoveries made in the history of human origins research and it is a privilege to unveil a finding of this importance today," Clarke said.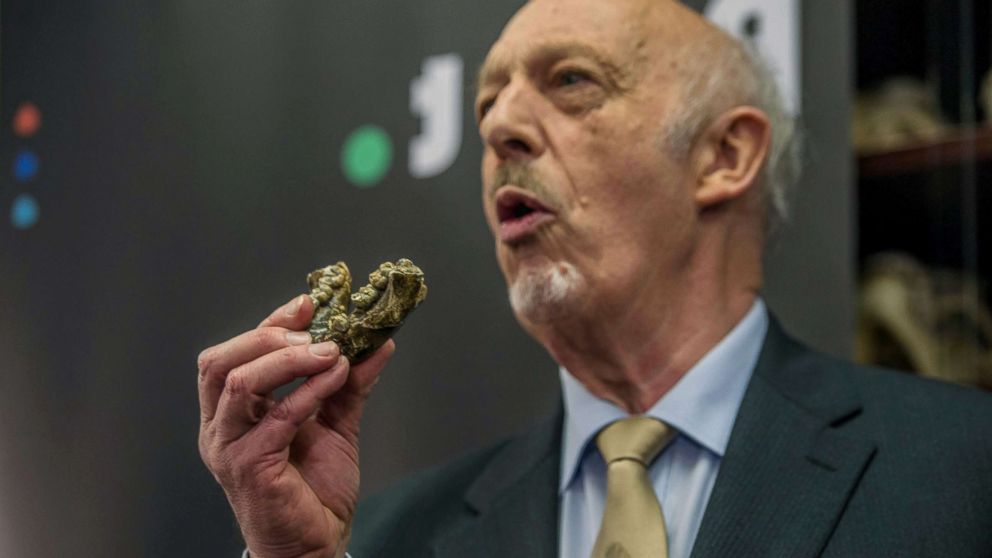 Little Foot made its highly-anticipated public debut today at the Hominin Vault at the University of the Witwatersrand's Evolutionary Studies Institute.
Clarke and a team of international experts will soon reveal results from the decades of studies in a series of scientific papers.