BEIRUT -- The world has lost another valuable piece of ancient heritage.
More than 50 percent of the remains of a Syrian temple built 3,000 years ago was destroyed in a Turkish air strike on Jan. 29, according to the Syrian antiquities ministry and the Syrian Observatory for Human Rights, an independent watchdog.
The temple at Ain Dara was constructed by an early Iron Age society and was one of Syria's most important monuments. It was famous for its well-preserved lions and sphinxes that were intricately carved from basalt stone.
Photos published by the Syrian Directorate-General of Antiquities and Museums show the site before and after Monday's bombing. Many of the statues have been reduced to piles of rubble.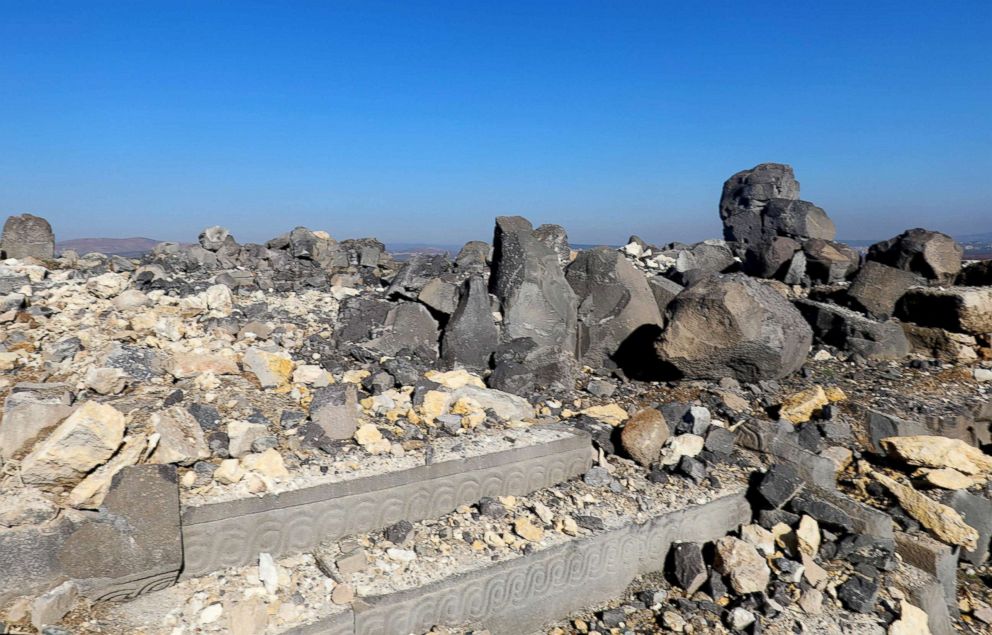 Air strikes against Ain Dara and several other protected areas nearby caused outrage among locals, according to the Syrian Observatory for Human Rights. People living in the area "accused the Turkish forces of an attempt to eliminate the archeological sites that represent the civilizations in the area of Afrin," the group said.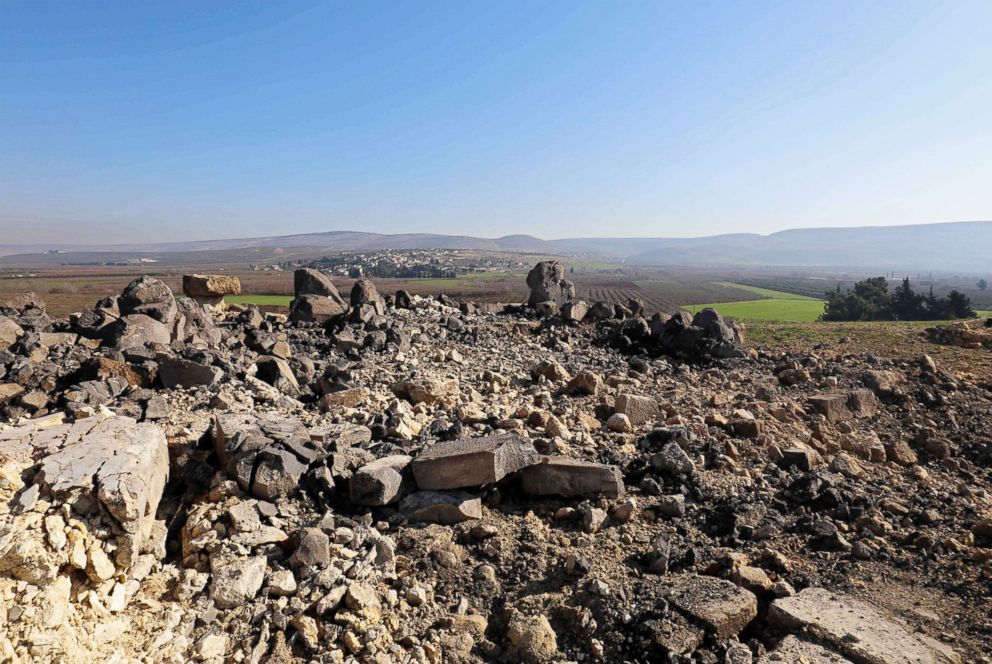 A Turkish military official told The Associated Press the airstrikes did not target religious or cultural sites. The official spoke on condition of anonymity in line with military rules, according to the AP. The extent of the damage to the temple could not be independently assessed but the Observatory said it was badly damaged, the AP reported.
A Turkish military official denied the claim to ABC News.
"That claim is entirely false. We never target religious or historical heritage as we mentioned in our statement," he said.
Turkey's offensive in Afrin is part of a combined air and ground campaign against Kurdish militants called the People's Protection Units, also known as the YPG. Turkey considers the YPG to be a terrorist organization and a close ally of the outlawed Kurdistan Workers' Party, which has been fighting for an independent state in Turkey since 1984.
YPG fighters were an instrumental partner in carrying forward the land battle against ISIS militants in northern Syria and were provided with weapons and extensive logistical support from the United States.