As rescue crews searched for victims Wednesday in the widespread rubble from wildfires that devastated Greece and killed at least 79 people, officials investigated whether arsonists started the blazes.
Multiple fires in different areas outside the capital of Athens seemed to ignite at once, leading investigators to probe whether they were deliberately set.
"Fifteen fires were started simultaneously on three different fronts in Athens," government spokesman Dimitris Tzanakopoulos told reporters.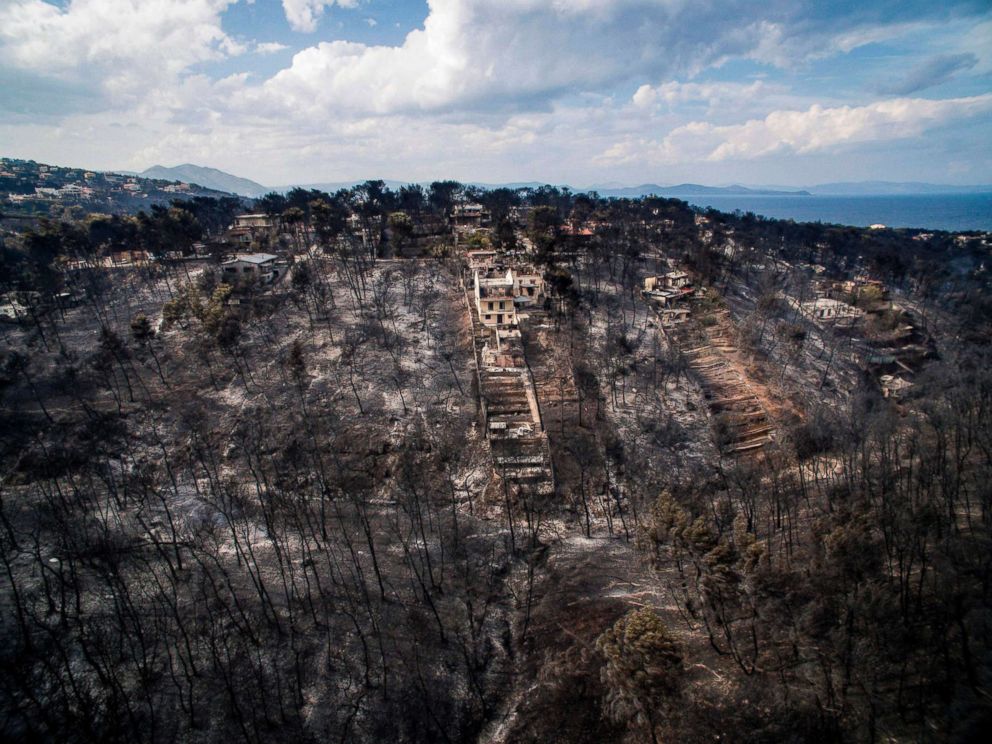 He said the Greek government has requested drones from the United States to "detect any suspicious activity."
The fires exploded Monday afternoon in the forests near the seaside towns outside Athens. Fanned by winds of up to 60 miles per hour and fueled by parched vegetation, flames quickly grew into infernos that swept across the region, leveling homes, trapping victims and prompting thousands of people to flee for their lives.
The death toll climbed to 79 people and nearly 200 were injured, the government fire service said in a report Wednesday.
Deadly wildfires devastate Greece
A cat lies on the charred ground in the aftermath of the wildfires near Athens, Greece, July 25, 2018.
More than 1,000 homes and 300 vehicles were either destroyed or damaged by the fires, officials said.
It was the worst wildfire to hit Greece since August 2007, when fires erupted in the outskirts of Athens, killing 67 people.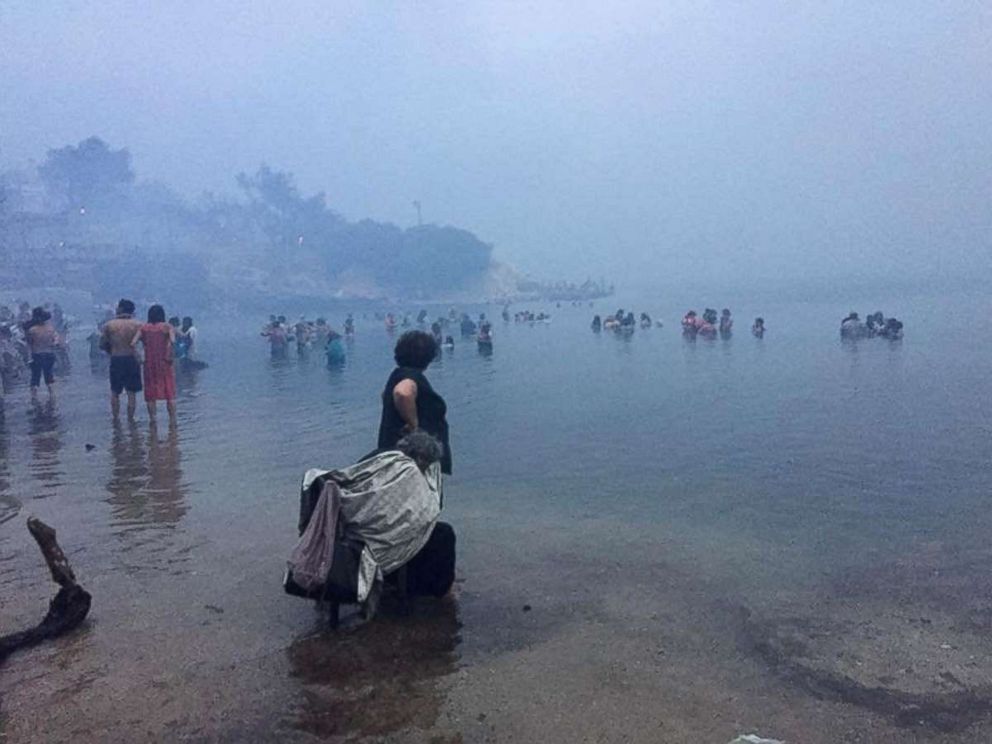 A rainstorm overnight and into Wednesday morning in areas ravaged by the fires helped firefighters bring the blazes under control, officials said.
The fires reduced many homes in the resort villages of Mati, Rafina, Neos Voutzas and Kokkino Limanaki to rubble and ash.
Evangelos Bournous, the mayor of Rafina, told reporters that his village "no longer exists."
Many residents tried to the outrun the rapidly advancing flames either in cars or on foot. Roadways were clogged with charred vehicles that people abandoned or got trapped inside of and died.
In Mati, firefighters recovered the bodies of 26 people, including children, found huddled together in a burned villa, officials said.
On the seaside cliffs in Mati, once green trees and brush were rendered blackened twigs. Many homes in the area were left as charred hulls.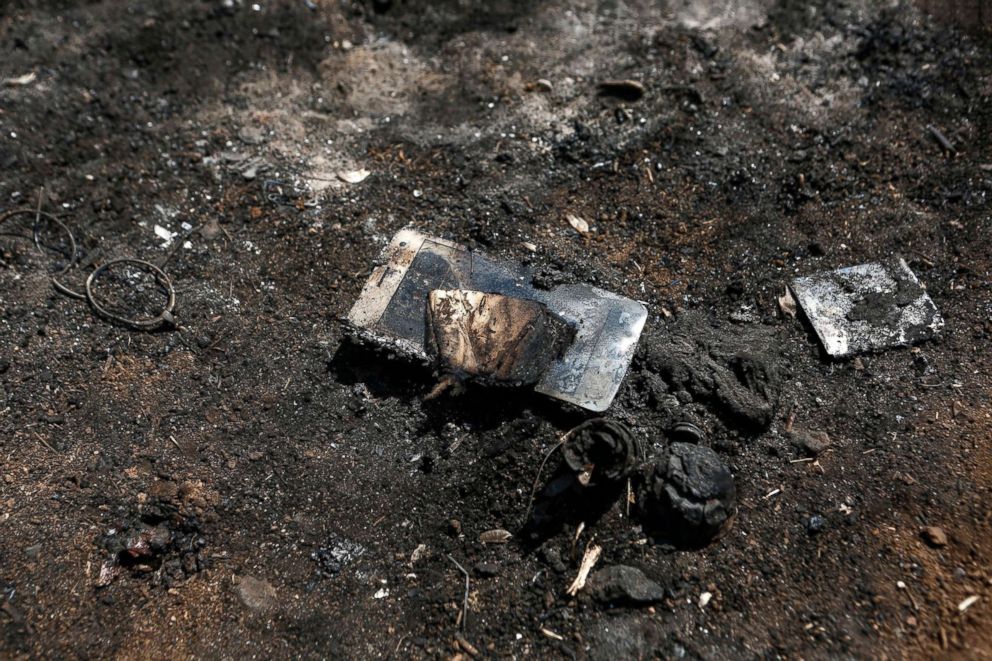 Near one home, the burned carcass of a dog laid near a path leading to the water.
"Everything burned. Everything was on fire, everything," a woman who survived the inferno in Mati told ABC News.
Nikos Stavrinidis told ABC News that he and his wife, Efi, were at their summer home in Mati when the fire struck. They initially tried to evacuate in their car only to get stuck in a traffic jam. He said he and his wife turned around, ditched their car near a beach and jumped into the sea to escape flames and blinding smoke.
He said he and his wife tread water for several hours before they were rescued by a fishing crew.
"You don't see anything, nothing, nothing, nothing, only black," Stavrinidis told ABC News, describing how thick the smoke was. "No lights, no stars.... nothing. After 10 o'clock, after three hours in the sea, it was possible to see the moon and we could see the moon move."
His wife, Efi, added: "We are very lucky to be alive."
The couple said they met other evacuees in the sea. They said after about an hour, they became part of a group of eight people in the water.
Two of the people in the group eventually drowned, Stavrinidis said.
"The thing that haunts me most and will follow me the rest of my life is the fact that two people drowned," he said.