— -- Russians saw a strange sight this week.
A St. Petersburg resident shared a photo on social media of blue-colored snow in his neighborhood. Some are now concerned that the snow has been contaminated with metal and toxins.
Officials at Rosprirodnadzor, Russia's environmental agency, took samples of the snow following complaints from residents.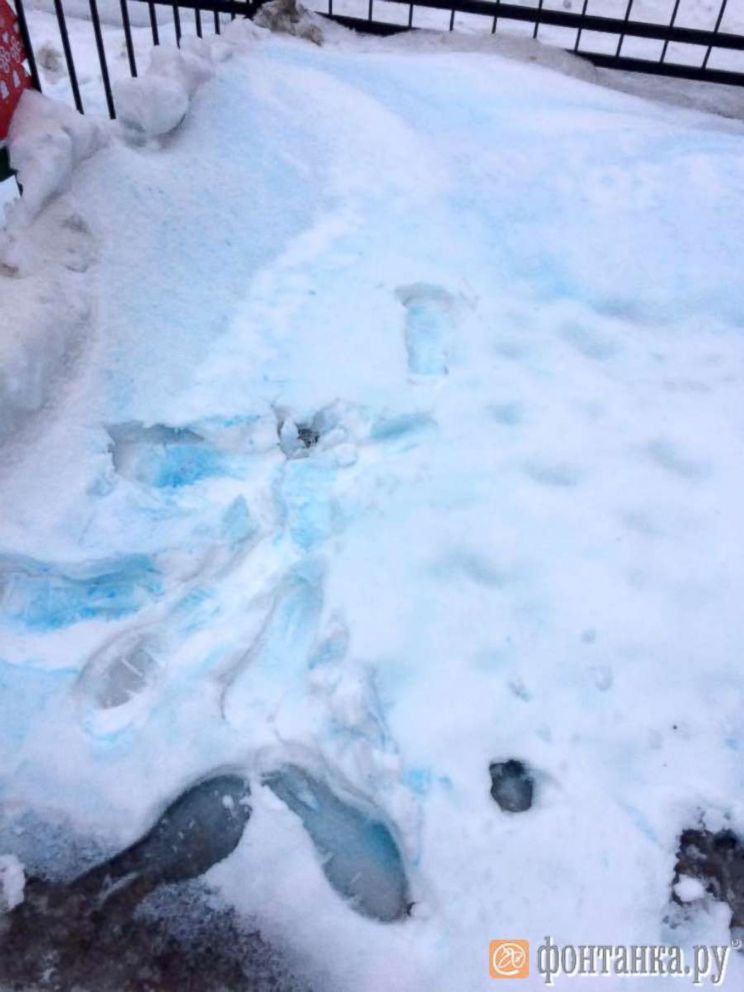 "We cannot guess what has happened and why snow is blue without laboratory results. We have sent the snow to laboratories to check it for toxicity and metals," Gulnara Gudulova, press secretary of Rosprirodnadzor, told ABC News. The results will come in on Friday, she added.
The Siberian city of Omsk has twice experienced black snow. Pollution from a local power plant was determined to be the cause of the first encounter. Then there was an August "snow" when aluminosilicate was released from a local oil refinery.