BERLIN -- Before the violence in Syria changed her life, Yusra Mardini was, in many ways, a normal teenager.
A passionate swimmer since childhood, she trained daily and attended competitions abroad. She came of age with her older sister Sara, putting on makeup and high heels and going to cafes with friends. Yet amid these teenage pursuits, her world was slowly crumbling — friends were disappearing and her family moved from house to house to stay safe.
In 2015, a rocket propelled grenade tore through the roof of the swimming pool while she trained. It fell into the water and miraculously did not detonate. This was not Mardini's first brush with death but it marked a turning point. Her mother begged her to stay out of the pool.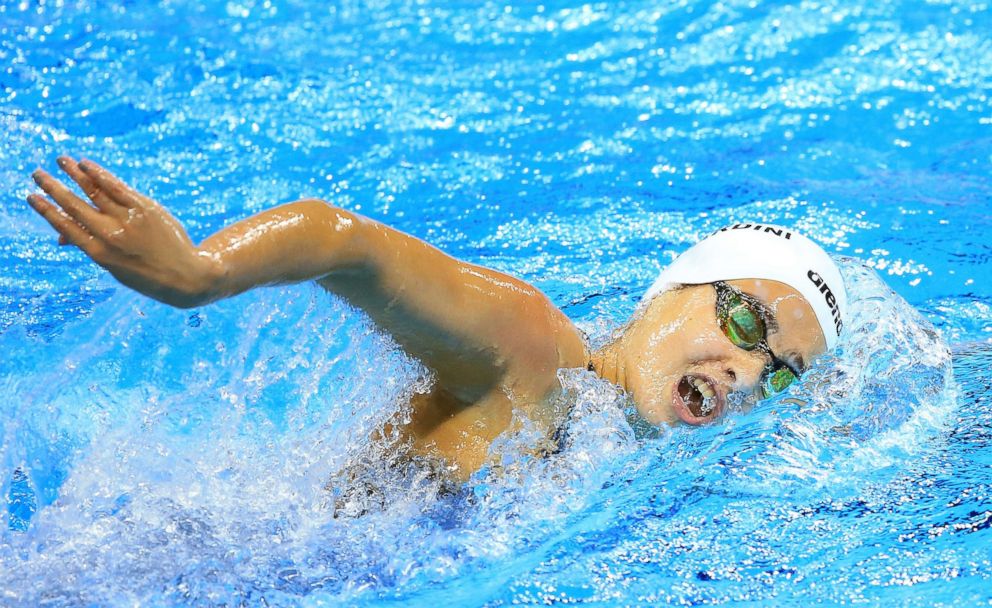 Two years later, while training in Berlin — her new home — she learned she had been selected to swim on the Refugee Olympics team for the 2016 games in Rio. This marked the start of her career as a spokesperson for refugees around the world. Since then, she's met former President Barack Obama and Pope Francis. In 2017, she became a Goodwill Ambassador for UNHCR and spoke at the DAVOS World Economic Forum.
"The Olympics were a turning point," Mardini told ABC News during an interview in Berlin. "I started to get a really strong voice and a lot of people were believing in what I'm doing."
Mardini's journey from Syria to Europe is documented in the new autobiographical novel "Butterfly" that was published in May and written with the help of a ghostwriter. The story is personal yet reminiscent of the journey made by millions of people attempting to reach Europe at the height of the migration wave in 2015.
She and her sister made the perilous journey from Turkey to Greece on a flimsy rubber dinghy with 18 other passengers. Despite being trained swimmers, they nearly met their deaths when the engine failed and the boat began to sink. The girls and another passenger jumped into the water in an attempt to push the vessel to shore.
Eventually, the boat's engine restarted and all 20 passengers arrived on land. The sisters were treated as heroes but their journey was far from over. Hungry and exhausted, they slept in a trench crossing the Hungarian border. They encountered thousands of asylum-seekers stuck at Budapest's central train station and narrowly escaped becoming prisoners in a hotel run by ruthless traffickers extorting asylum-seekers for money.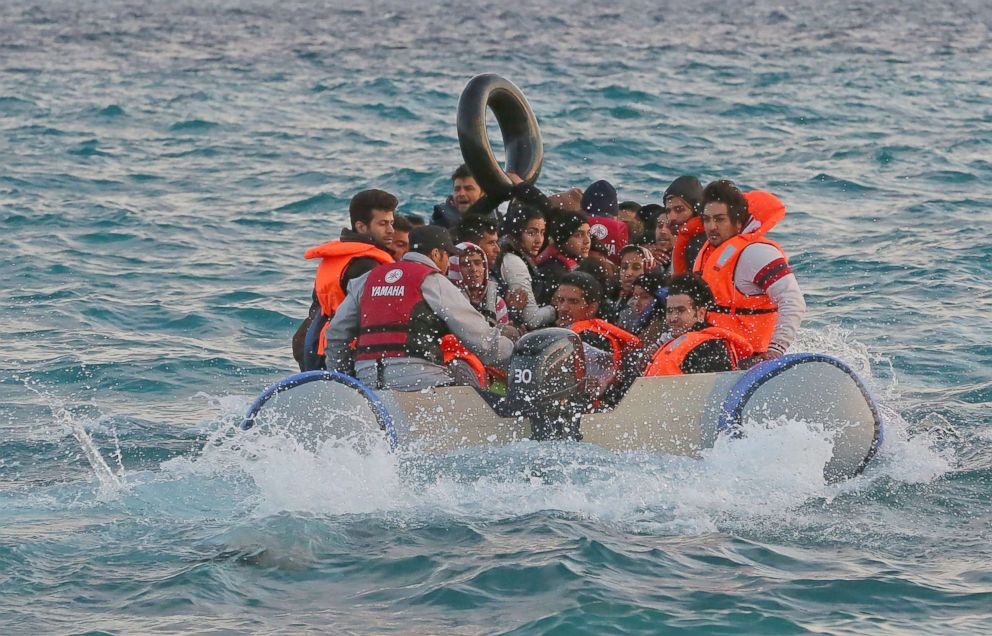 "I realize with a jolt just how vulnerable we are," Mardini said in the book.
Mardini was initially reluctant to become a spokesperson for refugees. She felt the word refugee had negative connotations. During her upbringing she didn't really know what a refugee was.
"I felt people would look at me like this person who had no home, nothing and was not educated, and all that," she explained.
Eventually, she embraced the term.
"When I went to the Olympics I saw how many people are looking up at us and respect what we are doing," she said. "I wanted to tell people that a refugee is not just a person who doesn't have money, but a person who fled their home because of violence."
Mardini's parents and younger sister were able to join her in Berlin in 2016. Next month, her sister Sara will rejoin them. Sara has been volunteering with the Greek nonprofit ERCI, working as a lifeguard on the island of Lesbos to save refugees crossing the Aegean, just as she once did.
In Berlin, Mardini spends her time learning German and swimming. Although the war and her journey interrupted her training, she still hopes to qualify for the 2020 Tokyo Olympics. To stay motivated, she thinks about why she started swimming in the first place and the early years training with her father in her hometown of Set Zaynab.
"Now I have a big responsibility because I'm representing people," she said. "I'm just hoping for the best, and we will see what can happen."