— -- The shooting death of Boris Nemtsov happened in what might be one of the most watched location in all of Russia. It was brazen --literally a stone's throw from the famous Kremlin wall.
ABC News counted at least 18 security cameras in the immediate vicinity of the site where, according to Russia's Investigative Committee, Nemtsov was shot multiple times in the back and killed late Friday night. They are in plain sight. There may be many more we can't see.
Some of the cameras along the bridge and road belong to the Moscow City Council and the Kommersant newspaper reported that the cameras were switched off for repairs on Friday night. The council, though, has denied the report, insisting the cameras were fully functional. What they won't say is whether the footage shows the moment Nemtsov was killed.
The other cameras nearby belong to Russia's Federal Guard Service (FSO) and they line the Kremlin wall. ABC News could observe at least nine of them from the scene of the shooting.
In what might be an incredibly lucky turn for the gunman and accomplice, an FSO spokeswoman told ABC News today that none of those cameras were pointed at the bridge at the time and none of them captured the events of Friday night.
A video broadcast on Russian state TV does purport to show the moment that Nemtsov was gunned down as he walked across a bridge near the Kremlin.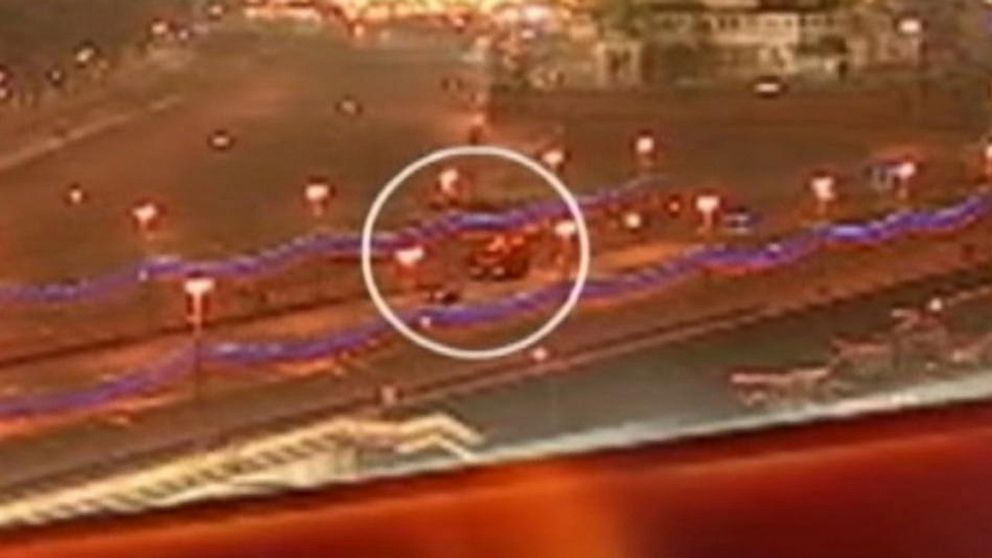 However, the surveillance camera video is grainy and shot from far away, so that the figures walking across the bridge are barely discernible. And at the moment when TV Center, the station, which is controlled by the Moscow city government, said the shooting occurs, a snowplow blocks the view of the two people said to be Nemtsov and a companion.
ABC News has not independently confirmed the veracity of the video with the snowplow.
Russian news reports said that Nemtsov was walking with a female companion when a white car pulled up and fired on him before fleeing the scene.
Nemtsov was a former deputy prime minister under Boris Yeltsin during the 1990s, but fell out with the Russian president and formed Russia's People's Freedom Party.
The reason for the attack remains a mystery and no arrests have been made. Investigators said they were looking into several possible motives and have offered 3 million rubles -- nearly $50,000 -- for information about the shooting.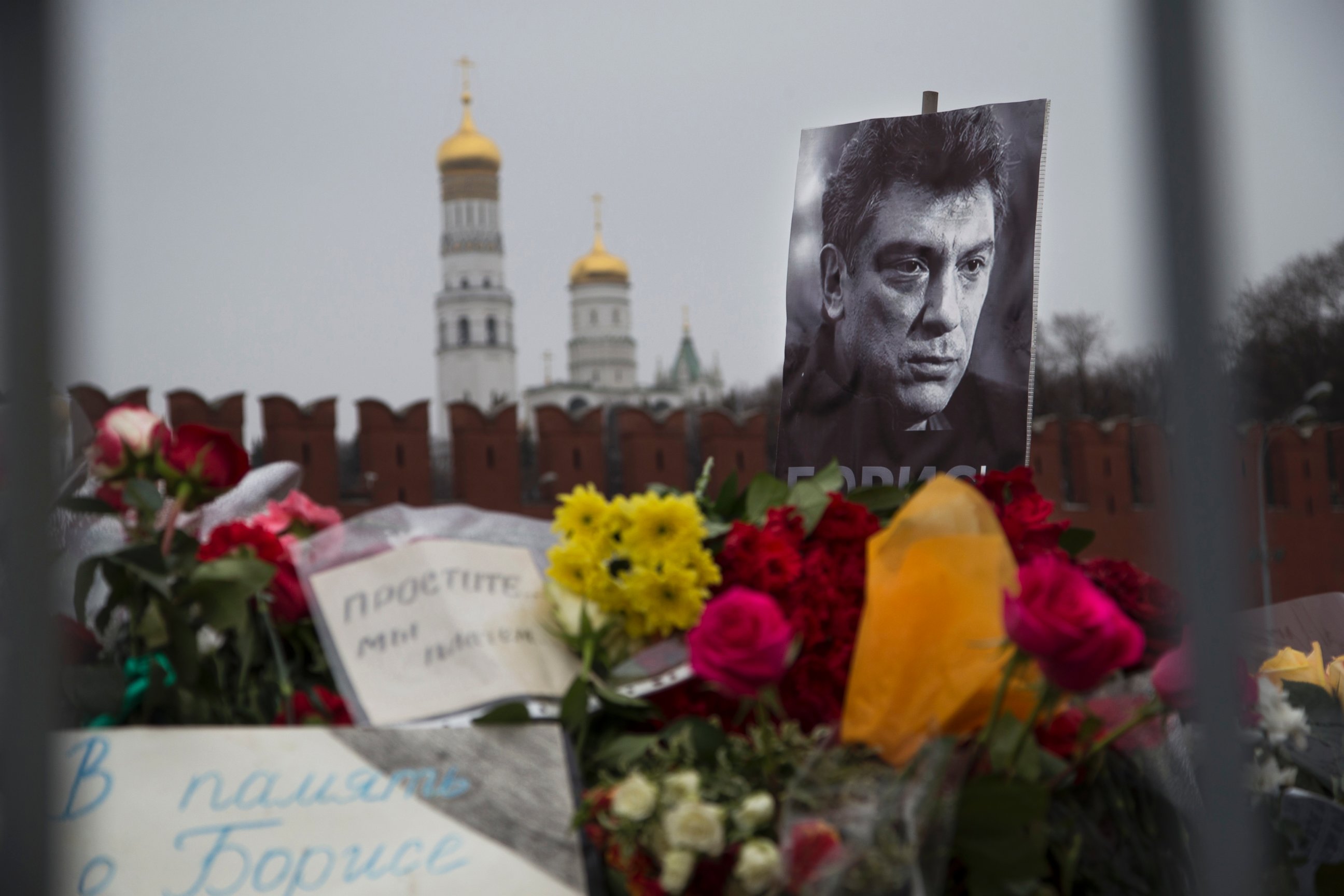 ABC News' Dean Schabner contributed to this report.