— -- The leader of the city council in Windsor, England, has sparked a firestorm by calling for the police to clamp down on homelessness and begging in the town, ahead of the Royal wedding between Prince Harry and Meghan Markle scheduled for May.
Simon Dudley claimed there is "an epidemic of rough sleeping and vagrancy" in the city, in a tweet sent over the Christmas break, and said he would write to the Police "asking for them to focus on dealing with this" before the Royal wedding.
A couple of days later, he tweeted again that, "A letter will be going from me as leader of @RBWM to @StansfeldPCC asking that @ThamesVP enforce the Vagrancy Act against organized begging in #Windsor. Residents have had enough of this exploitation of residents and ~6 million tourists."
True to his word, Dudley did send his letter. In it, he berated police for not dealing with "anti-social behaviour, including aggressive begging and intimidation in Windsor."
He added that "there is a growing concern amongst residents, businesses and visitors regarding the number of people occupying the streets of Windsor."
In another portion of the letter that has sparked controversy, Dudley also said evidence shows "that a large number of adults that are begging in Windsor are not in fact homeless, and if they are homeless they are choosing to reject all support services to beg on the streets of Windsor. In the case of homelessness amongst this group, it is therefore a voluntary choice."
He cited security risks posed by "the bags and detritus that those begging are accumulating and leaving on our pavements, at times unattended."
Dudley has named Britain's housing shortage problem as a cause of the homelessness and called on the government to allocate more funds for affordable housing and homeless services.
Some public officials have distanced themselves from Dudley after the comments, including British Prime Minister Theresa May.
"I don't agree with the comments that the leader of the council has made," May said today in Surrey, England.
A worker with The Windsor Homeless Project, Murphy James, said he also does not agree with Dudley's characterization of the situation.
"I'm not aware of any cases of aggressive begging," he said. "Messages on Facebook, Twitter, all of the forms of social media, e-mails, text messages, whatever, have all said, from members of the public in Windsor, that they have never experienced anybody aggressively begging."
In fact, James said, the messages he's read have not cited any instances of panhandling. "Not only have they never experienced anyone aggressively begging, but they can't remember anybody actually begging."
James also challenged Dudley's claim that the city of Windsor has an epidemic of vagrancy.
"We have 12 to 15 people in my estimation sleeping rough in Windsor," James said. "If you apply that next to our next town, which is Slough, who have the second rate of homelessness next to Brighton -- and at last count I believe it was 968 people recorded homeless -- then is 12 to 15 people an epidemic?"
Some U.K. housing charities have also criticized the notion that homelessness is a choice. Greg Beales, a former policy advisor to past prime ministers Tony Blair and Gordon Brown, said the issues are complicated.
"People sleeping on the street don't do so through choice; they are often at their lowest point, struggling with a range of complex problems and needs and they are extremely vulnerable, at risk from cold weather, illness and even violence," Greg Beales, director of communications, policy and campaigns at the nonprofit Shelter, said. "They desperately need our help, support and advice to move off the streets into safety and, eventually, into a home. Stigmatizing or punishing them is totally counter-productive."
Britain has an acute housing shortage and homelessness has become a hot button issue. The lack of housing is expected to be a big issue in upcoming election cycles and this debate is likely not helpful to the Conservative minority government, which is already embattled amid Brexit negotiations. Both Dudley and May are members of the Conservative party.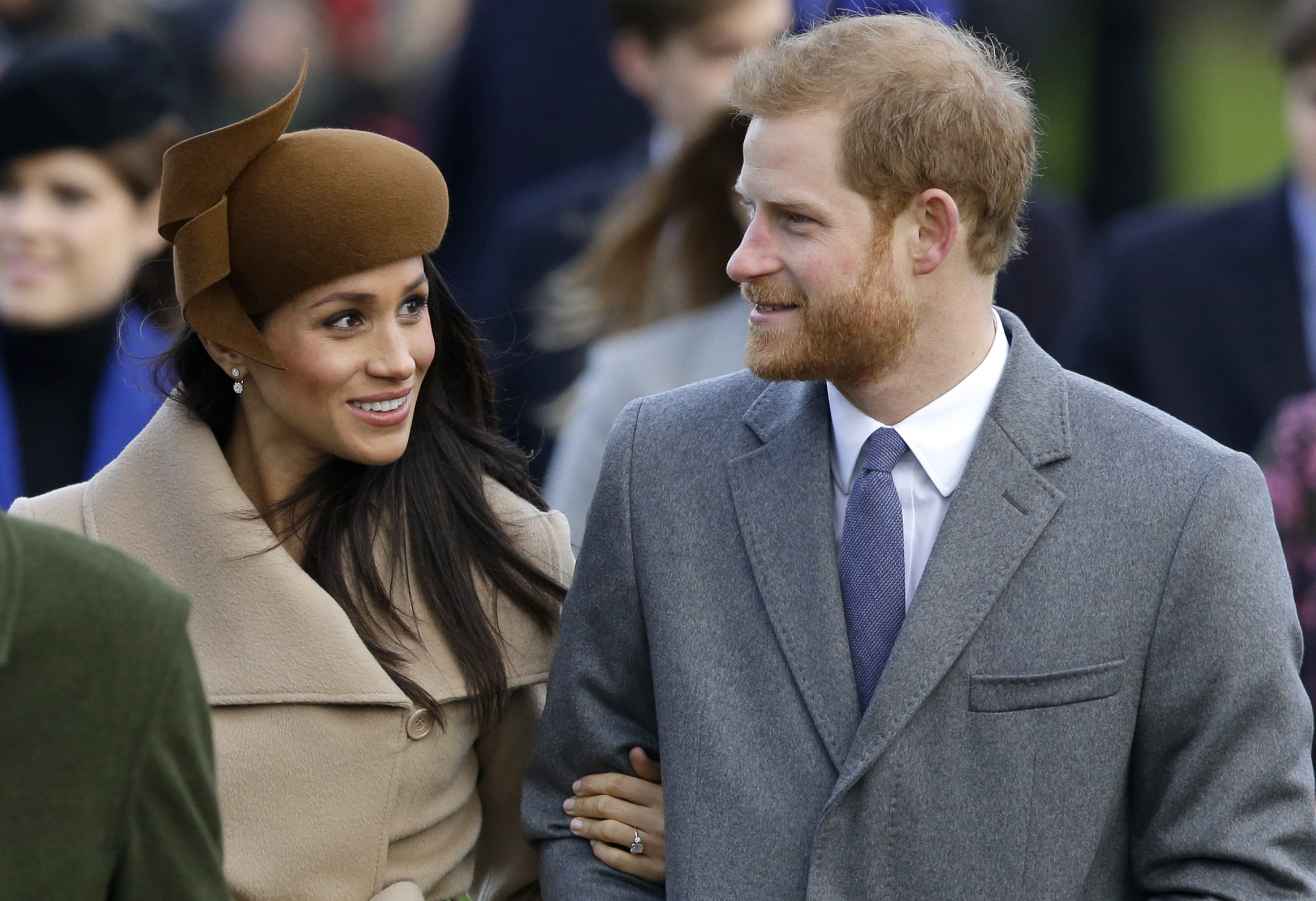 The Royals have been inadvertently brought into the controversy in social media posts that have made unflattering comparisons between the money being spent on Prince Harry and Meghan Markle's upcoming nuptials and the need for more social housing in the country.
James said the criticism aimed at the cost of the Royal wedding does raise questions.
"They should be focusing on the fact that people are sleeping in bus shelters regardless of the wedding going on," he said. "If they can say the day after the wedding is announced that they are allocating £2.6 million cleaning up the streets of Windsor, why can they not announce that £2.6 million being spent on the homeless?"
Though the Royal family does not engage in political debate, homelessness was a key issue for Princess Diana who took both Prince William and Prince Harry to the Centrepoint homeless charity when they were very young. Last year, Prince William helped to launch a national helpline with Centrepoint for young adults between 16 and 25 years old facing homelessness.