The brother of the Texas man who was aboard Malaysia Airlines Flight MH370 that vanished over a week ago is "hopeful" that the passengers are alive and are praying for "a wonderful reunion."
Interested in
?
Add as an interest to stay up to date on the latest news, video, and analysis from ABC News.
James Wood said he hopes the flight that his brother Philip was on was hijacked rather than crashed.
Search for Malaysia Airlines Jet Bolstered Off Australian Coast
"You obviously have hope for a different outcome ... You want to see your loved one," he told ABC News.
Philip Wood, 50, works as an executive for IBM Malaysia and had recently been transferred from Beijing to Kuala Lumpur, where the flight originated.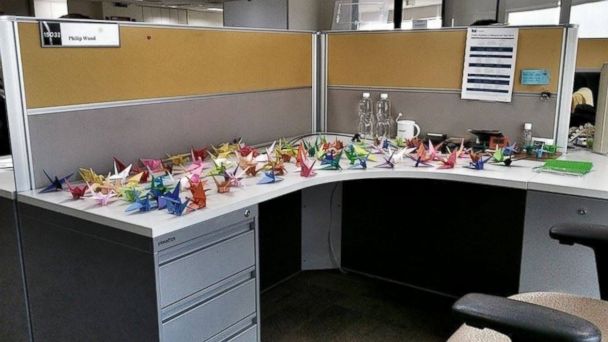 In a photo provided to ABC News by the Woods family shows Woods' desk at his Kuala Lampur office covered in origami cranes made by his co-workers.
The flight, which was carrying 239 passengers, disappeared March 8 on its way to Beijing. Wood was one of three Americans aboard the flight.
James Wood said he continues to pray that he'll see his brother again.
"Hope is a good thing," he said. "Hope is a positive thing."