Cargo Plane Crashes in Kyrgyzstan, Killing 37
The plane went down near the capital of Bishkek.
January 16, 2017, 5:45 PM
— -- At least 37 people are dead and others wounded after a cargo plane crashed near Bishkek, the capital of Kyrgyzstan, authorities announced on Monday.
Just before 4:30 a.m. local time, the plane, operated by ACT Airlines, missed the runway, slamming into a neighborhood in Dacha Su, destroying more than a dozen homes, ACT and local officials confirmed.
Four crewmembers -- the captain, copilot, loadmaster, and flight technician -- were killed, as were dozens of residents, ACT said. Several injured, including at least three children, were transported to a local hospital, according to local officials.
According to ACT, both the captain and copilot were ex-military members, with 10,821 and 5,910 flight hours respectively.
Although the carrier says it has not confirmed the reason for the crash, authorities believe pilot error is to blame and ACT says preliminary information suggests the Boeing 747 was not brought down by "technical" problems. Dense fog near the airport may have complicated pilot's efforts to land the plane, authorities say.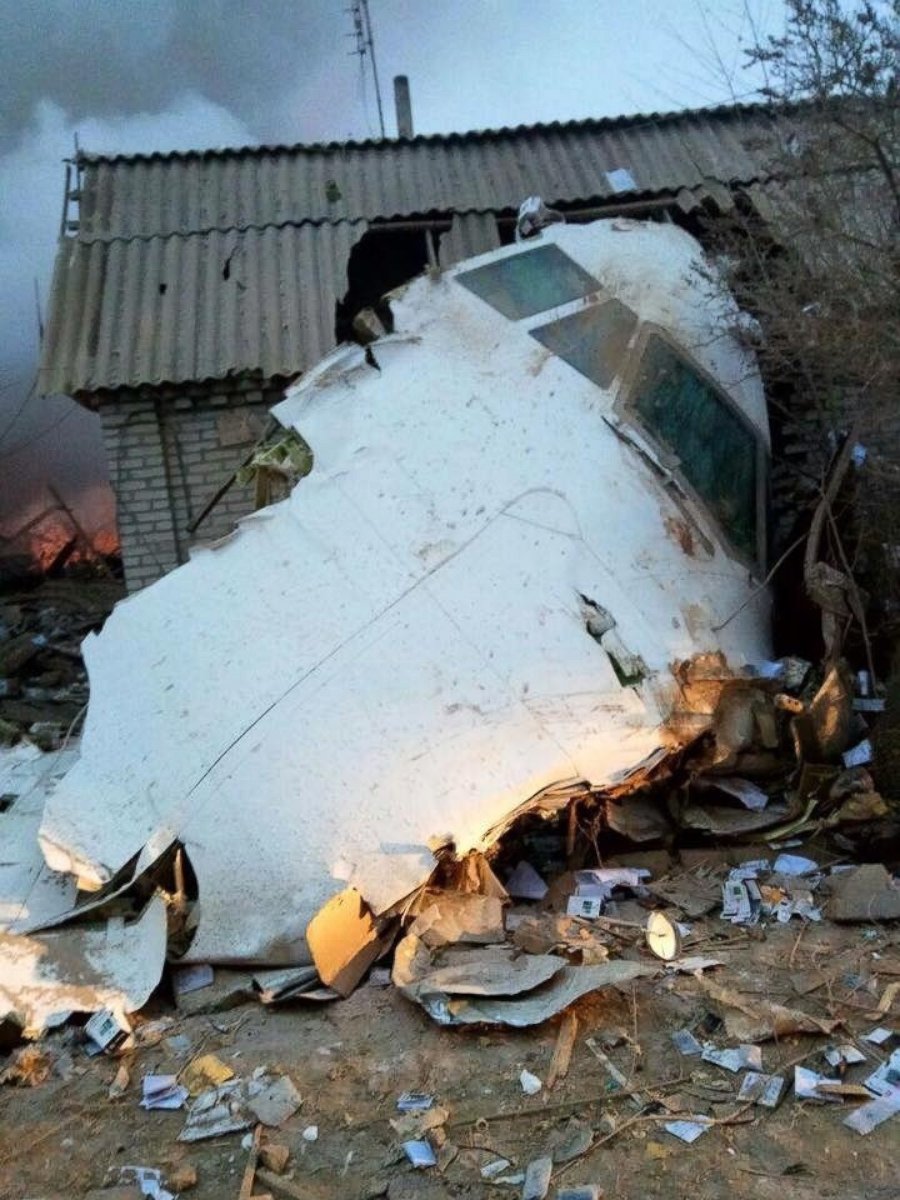 According to Kyrgyzstan's Ministry of Emergency Situations, two black boxes have been recovered from the wreckage, and international aviation investigators will arrive on Tuesday to examine them.
"We want to express our deepest thoughts and condolences to the families of our crew members and the Kyrgyz people," ACT said in a statement. "We sincerely share their grief."
Boeing released a statement expressing condolences as well, saying, "A Boeing technical team stands ready to provide assistance at the request and under the direction of government investigating authorities."
ABC News' Joshua Hoyos and Rex Sakamoto contributed to this report.