— -- A planned cease-fire between Israel and Hamas crumbled hours after it went into effect today, with Israel resuming full operations in the Gaza Strip following an attack that reportedly left two soldiers dead and another abducted.
At least 40 people were killed and 150 injured in Gaza today, a Palestinian health official said.
The cease-fire went into effect at 1 a.m. ET Friday. Israel said it considered the cease-fire over after what it said was a Hamas violation of the agreement, which was brokered by the United Nations and United States.
White House: UN School Shelling 'Unacceptable' and 'Indefensible'
Quadruplets a Sign of Hope Amid Gaza Bloodshed
Inside Israel's Search for Tunnels Used by Hamas
White House Press Secretary Josh Earnest called reports that Hamas attacked Israeli soldiers and took one hostage "a rather barbaric violation of the cease-fire agreement" in an interview with CNN.
Israel Prime Minister Benjamin Netanyahu spoke with U.S. Secretary of State John Kerry today, stating that the attack on the soldiers came after the cease-fire began, and that terrorists in the area will bear the consequences of their actions.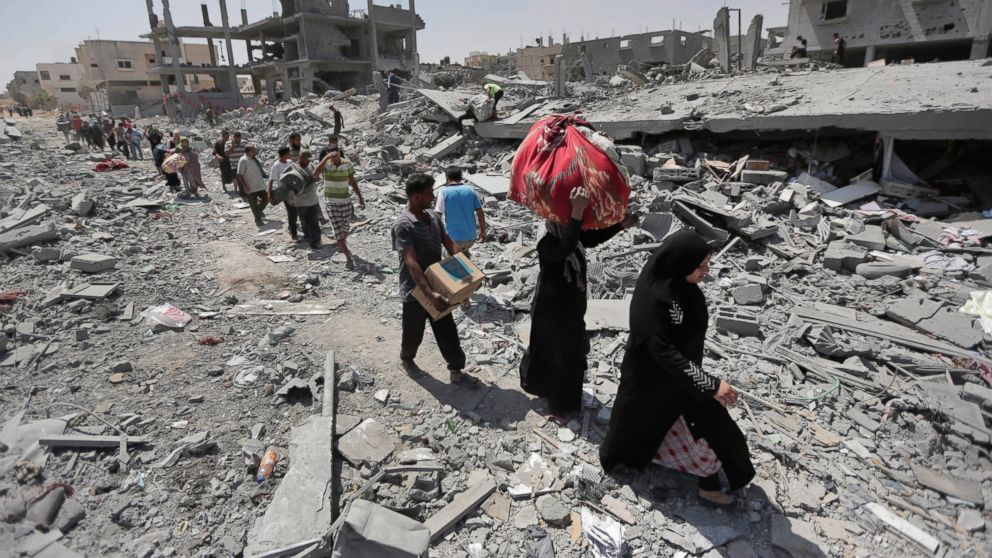 Homes were struck in Rafah, which lies near Gaza's borders with Israel and Egypt, Palestinian authorities said. Gray smoke was visible following the attack.
The hospital in the area is small and overwhelmed by the number of people needing medical care, the general director of the health ministry told ABC News.
Israel Defense Forces officials said the suspected abduction involves Second Lt. Hadar Goldin.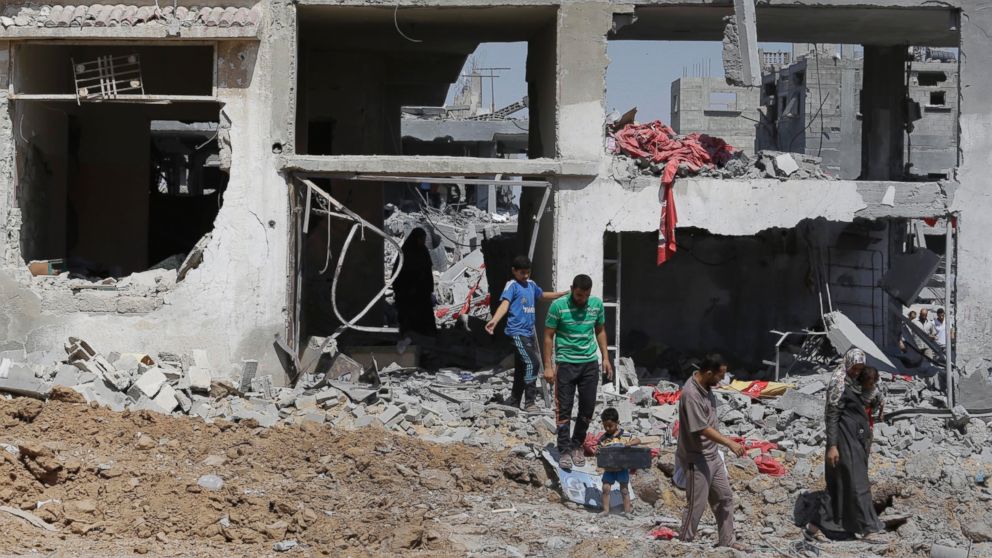 United Nations special coordinator Robert Serry released a statement acknowledging reports of the ongoing violence.
"If corroborated, this would constitute a serious violation of the humanitarian ceasefire in place since 8 a.m. this morning by Gazan militant factions, which should be condemned in the strongest terms," the statement read.
"Mr. Serry urges the Palestinian parties to last night's understanding to urgently reaffirm their commitment to the humanitarian cease-fire. He is deeply concerned regarding the serious consequences on the ground that could arise as a result of this incident. He will continue his efforts to contain the violence and the risk of renewed escalation."
The conflict between Israel and Hamas has lasted nearly a month, with more than 1,400 people killed.
Get real-time updates as this story unfolds. To start, just "star" this story in ABC News' phone app. Download ABC News for iPhone here or ABC News for Android here.