Celebrity chef Nusret Gokce, better known as "Salt Bae," was torched online after videos of him serving steak to Venezuelan President Nicolas Maduro in Turkey went viral on Monday.
Gokce posted three videos on Instagram of Maduro feasting, drinking and smoking a Cuban cigar with his wife, Cilia Flores, at one of Gokce's restaurants in Istanbul.
Maduro said Monday night on Venezuelan television that the visit took place after a brief stopover in Turkey. Maduro was headed back to Venezuela after visiting Chinese President Xi Jinping, who agreed to extend a $5 billion credit line to help alleviate the current economic crisis in the country. China has already provided more than $60 billion in credit to Venezuela in the last decade alone.
"He loves Venezuela," Maduro said of Gokce.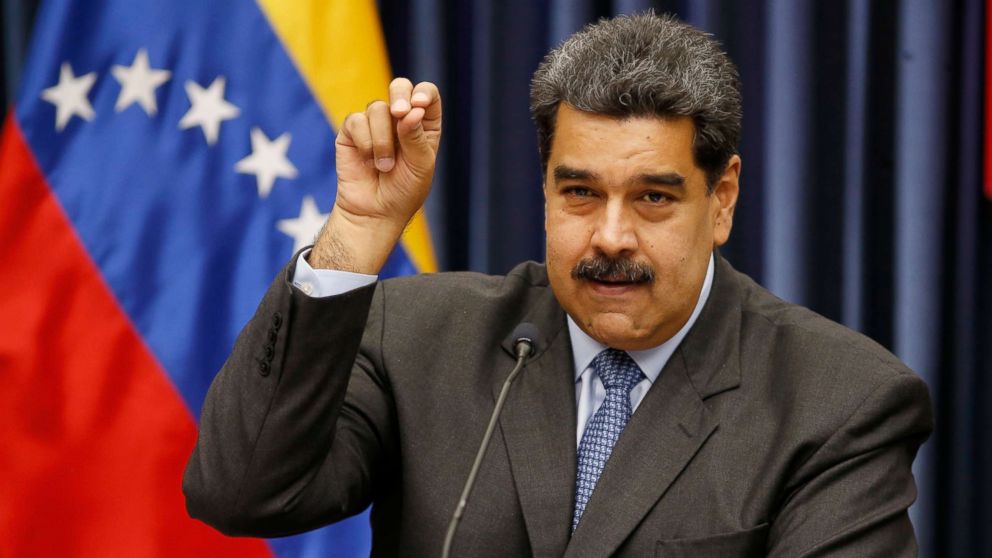 Gokce became famous in early 2017 when a video of him salting an Ottoman steak in a Swan-like arm position exploded online and became a meme. He has since removed the videos of Maduro from his social media accounts.
Over 1.6 million of Venezuelans have left the country since 2015, fleeing a growing economic crisis that has left the country with food shortages and a hyperinflation that is expected to hit 1,000,000 percent this year.
Gokce declined ABC News' request for comment.