CAIRO -- At least seven people were killed and at least 19 others were injured in an attack on several buses carrying Coptic Christians near a monastery in Egypt on Friday, according to a spokesperson for Egypt's Coptic Church.
Gunmen attacked two buses and a microbus on a road near the Monastery of Saint Samuel the Confessor, in Minya, south of Cairo, the spokesperson said. One of the buses was carrying 28 members of a family that had traveled to the monastery for the baptism of one of its children, six of whom were injured, according to the spokesman.
At least seven people on the microbus, which had come from Minya, were killed, and at least 13 on a bus from Minya were injured, according to the spokesperson. Earlier Friday, the church's official television channel had said 10 people were killed.
Six of the dead were from the same family, three of whom were brothers, the church spokesperson said. Two women were among those killed, the spokesperson said.
ISIS has claimed responsibility for the attack.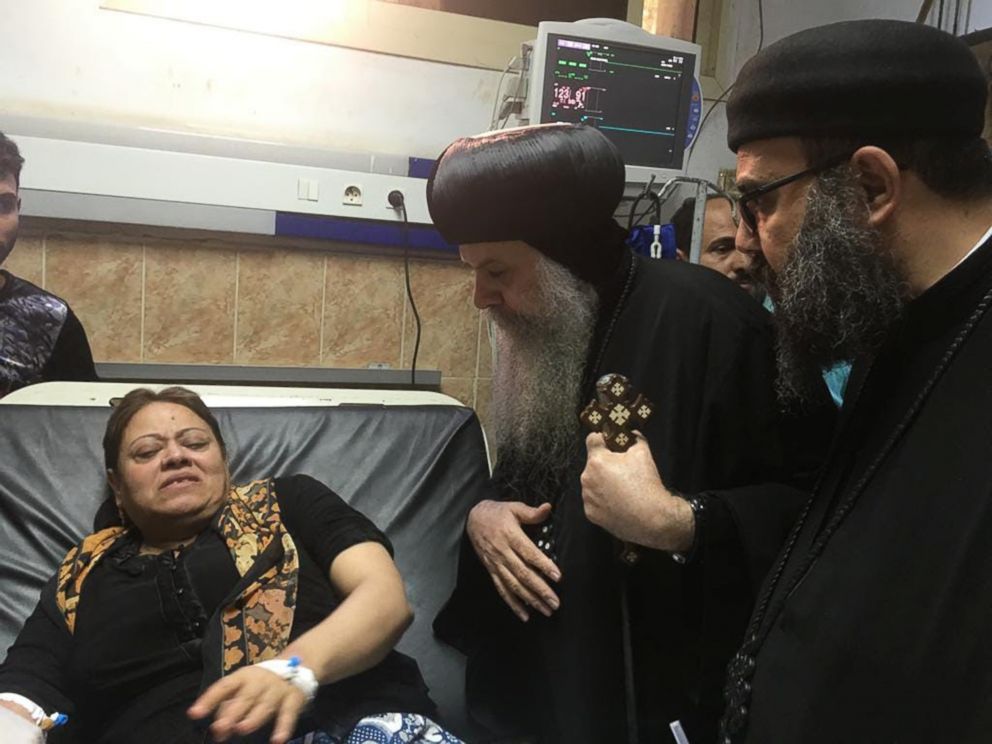 Graphic images shared by the church showed children among the injured. Attackers also fired at two other buses at the same site Friday, the church spokesperson said.
A similar attack took place in May 2017, when gunmen fired at a bus carrying Christians to the same monastery, killing at least 28 people.
ISIS claimed responsibility for that attack, too.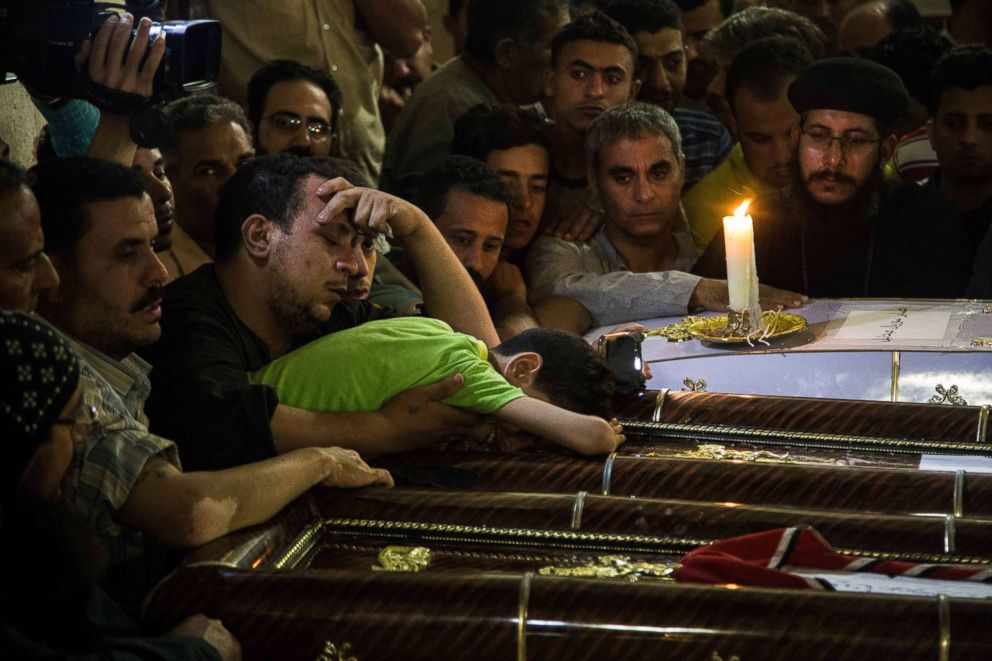 Egypt's state-run newspaper Al-Ahram on Friday quoted an unnamed security official from the Minya governorate, who said the main road to the monastery had been closed to vehicles since last year's attack and that the bus attacked Friday had used an alternative route to reach the monastery.
The source said authorities were still searching for the attackers.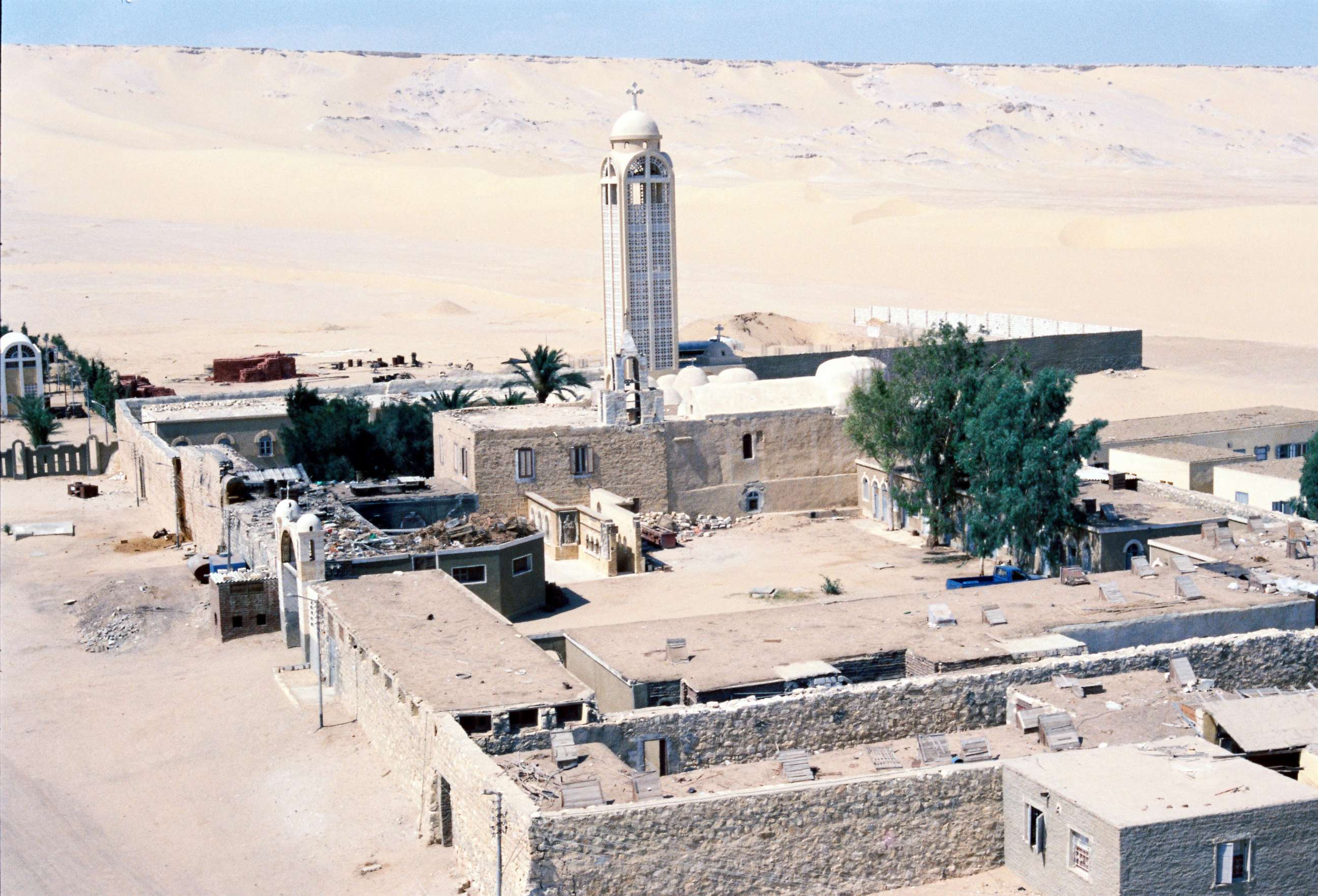 "I mourn with great sorrow the victims who fell today at the traitorous hands that seek to undermine the nation's fabric," Egypt's President Abdel-Fattah el-Sissi said in a statement. "We are determined to fight terrorism and catch the culprits."
State Department spokesperson Heather Nauert said in a statement Friday that the department condemned the attack and supported "Egypt's efforts to combat terrorism and violence against religious communities."
About 10 percent of Egypt's population of 100 million is Coptic Christian, according to The Associated Press.
ABC News's Conor Finnegan contributed reporting from Washington.