A couple made history last weekend by being the first people to officially get married in the British Antarctic Territory.
Interested in
Weddings?
Add Weddings as an interest to stay up to date on the latest Weddings news, video, and analysis from ABC News.
The two polar guides, Tom Sylvester and Julie Baum, got married on July 15 at the Rothera Research Station on Adelaide Island, located to the west of the Antarctic Peninsula according to BBC News.
The couple shared their special day with 20 of their colleagues who are all currently working as a team and living in freezing temperatures with limited daylight, according to a British Antarctic Survey press release.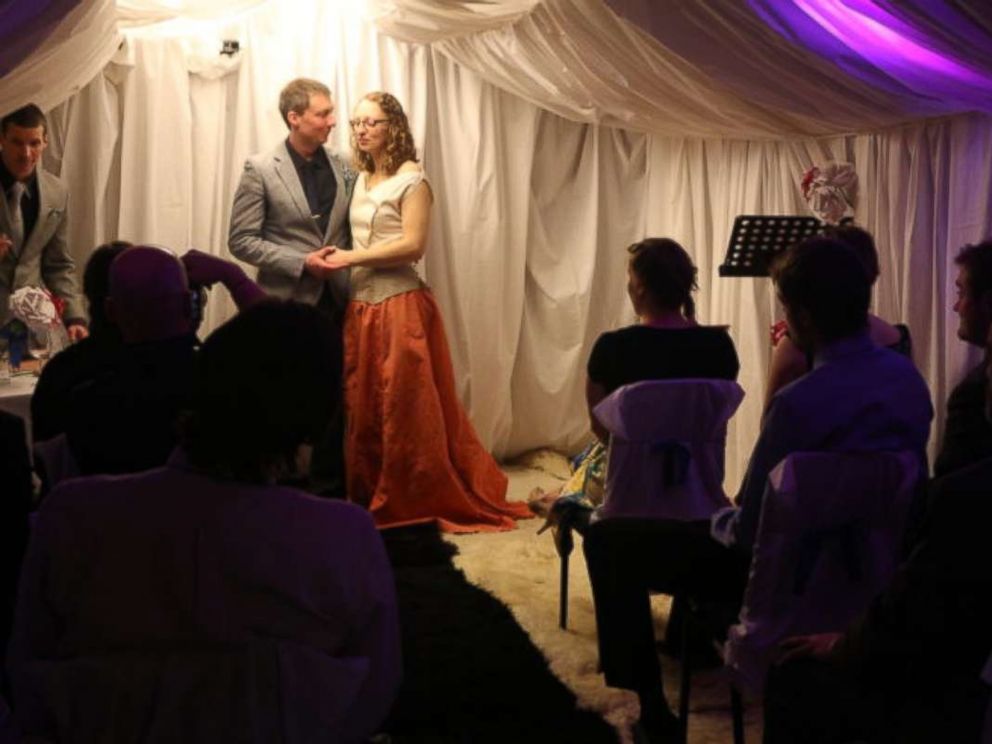 "Over the last 10 years, Tom and I have been working and traveling around the world. Getting married in Antarctica feels like it was meant to be. There is no better place really, I love snowy mountains and spending time in amazing places with awesome people," Baum said in the press release.
The wedding's location wasn't the only thing that set it apart from traditional ceremonies -- both the bride's dress and chapel decorations were unique in their own right.
Baum created her wedding dress with the help of some of her friends at the research station.
The handmade dress included orange fabric from a pyramid tent, which is often used on Arctic expeditions and represented "something old" for her on her wedding day.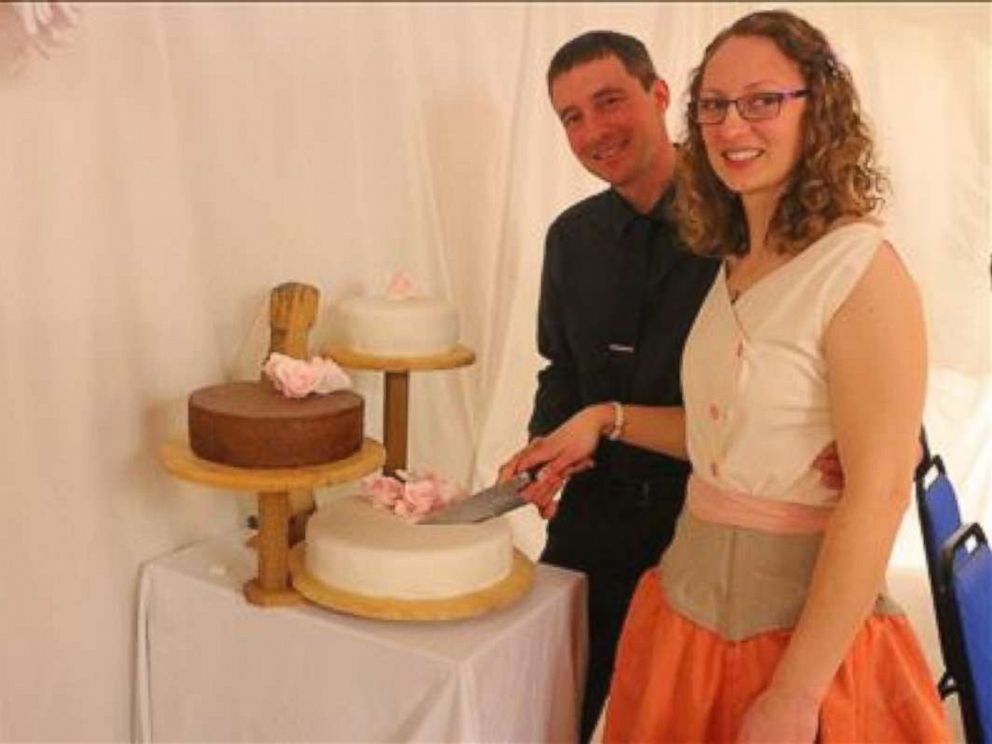 Sylvester also created the couple's brass wedding rings using a lathe in the station's metal workshop, according to the British Antarctic Survey.
Prior to tying the knot, the couple had been together for 11 years and were engaged for three years.
Sylvester and Baum met for the first time at an outdoor instructor apprenticeship course at the Plas Y Brenin Outdoor Centre in North Wales, according to the British Antarctic Survey.
They both had similar career paths, which included working as expedition leaders around the world and were both selected to join the British Antarctic Territory research team in 2016 according to the British Antarctic Survey.
Sylvester and Baum have not responded to ABC News' request for comment.