— -- Kathmandu, Nepal, a city nestled in the shadow of the Himalayas, is a mecca for mountain climbers and spiritual seekers alike.
It's also a major hub for travelers, so-called "voluntourists," socially conscious travelers who are drawn in by the opportunity to give something back to the impoverished country, one of the poorest on earth.
The chance to volunteer in one of Nepal's many orphanages or children's homes attracts voluntourists from around the world. It's part of the new and booming billion-dollar global voluntourism industry, especially popular with American teenagers taking a gap year before heading off to college.
There are dozens of websites that sell volunteer trips to everywhere from Uganda to China to Costa Rica -- offering visitors both an opportunity to help the less fortunate, and a vacation far from the beaten path.
Moira Waterfall was 29 years old when she took a trekking vacation in Nepal. Instead of being placed through a voluntourism travel agency, she said she heard about an orphanage called Happy Home from some fellow hikers.
"It had all sounded really positive, and as an elementary school teacher I was always interested in volunteering," she said.
Waterfall decided to teach English at the orphanage under the supervision of the owner, Bishwa Archarya. She says she fell in love with the kids there, and so she made her own fundraising website to help Happy Home raise money from outside donors back in the U.S.
Then one day, a shocking encounter changed everything. Waterfall said she was out for a jog when she ran into one of the children from the orphanage with a woman "old enough to be her mother."
"The woman was hysterical, [saying to Waterfall] 'Auntie, Auntie, Bishwa's a bad man,' " Waterfall said. "You know, trying to explain to me what happened, but really upset, and in broken English. I didn't understand what was happening."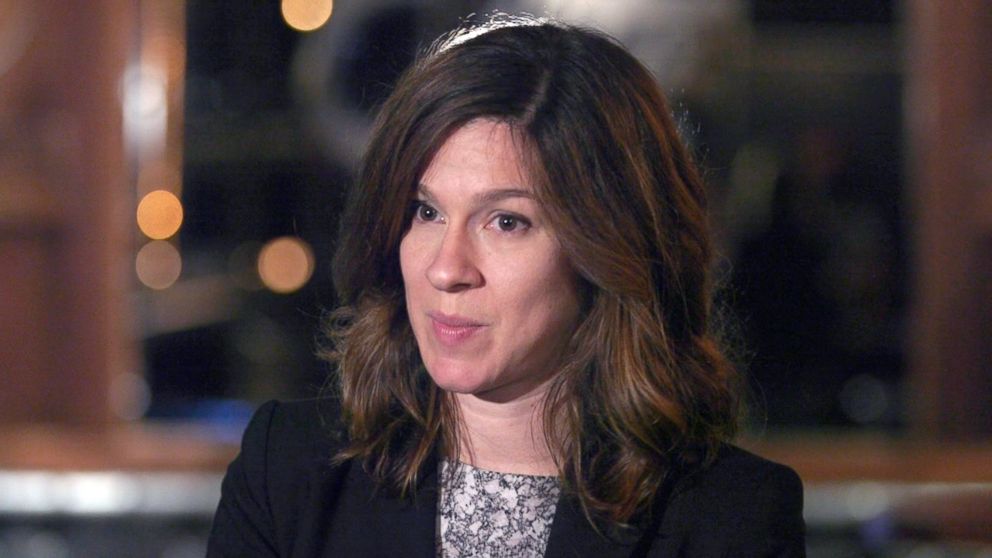 Waterfall said she was having difficulty understanding who the woman was. "To my knowledge, the majority of these children were orphans," she said.
On Happy Home's website, the girl was described as an abandoned street child, but Waterfall said the girl told her that this was her mother.
"She started explaining to me that Bishwa was stealing their stuff, that Bishwa was physically abusing them, that he would hit them with plastic pipes, all kinds of horrible things," Waterfall said. "I was shocked. I was absolutely shocked, horrified, disgusted."
Waterfall said she personally had raised $4,000 for Happy Home, and said her fellow volunteers had raised tens of thousands more.
"The conditions were so poor, considering that they were all sponsored, and the amount of money we were all putting in," she said.
Word spread among the volunteers, who helped bring a case against Bishwa Archarya. He was found guilty of severe child neglect.
While there are good and legitimate orphanages in Nepal, experts there warn that too often voluntourism fees and donor dollars end up going into the orphanage owner's pockets, not to help the children, and more often than not, the kids aren't actually orphans at all, but are being trafficked. An estimated 90 percent of orphanages in Nepal are located in the main tourist hubs.
"This new phenomenon called voluntourism, [the orphanages] get volunteers to come, they create websites, the foreigners come, they give money, the children are kept under terrible conditions," said Anna Howe. "Of course, you know, the foreigner's heart is broken! And they give and give and give."
Howe and Martin Punaks work for an American NGO called Next Generation Nepal, which works alongside the Nepali government to rescue children from abusive orphanages and bring them to a transit home. The transit homes provide shelter, protection, health care and education, until the team at Next Generation Nepal can find the child's parents and reunite them with their family.
According to Howe, orphanages in Nepal can get thousands of dollars in donations from foreigners, but they need children to get the money. So some orphanage owners will send agents into rural villages to convince poor parents to send their children to the city.
"The trafficker could be anyone," she said. "It could be a relative of someone in the village. It could be someone that's got high status, dressed well. Educated. Speaks well. Makes every promise that you can imagine. Promises sponsorship, boarding school, health care, all for these children."
Howe said the parents, hearing these false promises and thinking their children will have a better life, will turn over their kids to the traffickers. And too often, she said, the children are mistreated, and the parents never find out where their children end up.
That is what Next Generation Nepal said happened to three young siblings, Sushila, Rushila and Sudip, from a small village three hours outside Kathmandu. The organization said the three children were rescued from a neglectful orphanage called Hamro Ghar in a raid that was broadcast on local television.
The siblings said they were beaten and underfed at the orphanage, and Sudip and Sushila developed tuberculosis.
UNICEF estimates that 85 percent of children in orphanages in Nepal have at least one living parent, and have asked tourists to carefully consider the impact of volunteering or donating funds to Nepali Children's Homes, saying that, "without realizing it, such support could be indirectly harming children."
Making matters worse was the devastating earthquake the struck last year, killing 8,000 people and displacing countless more, creating more chaos that human rights groups warn could lead to more orphanage trafficking.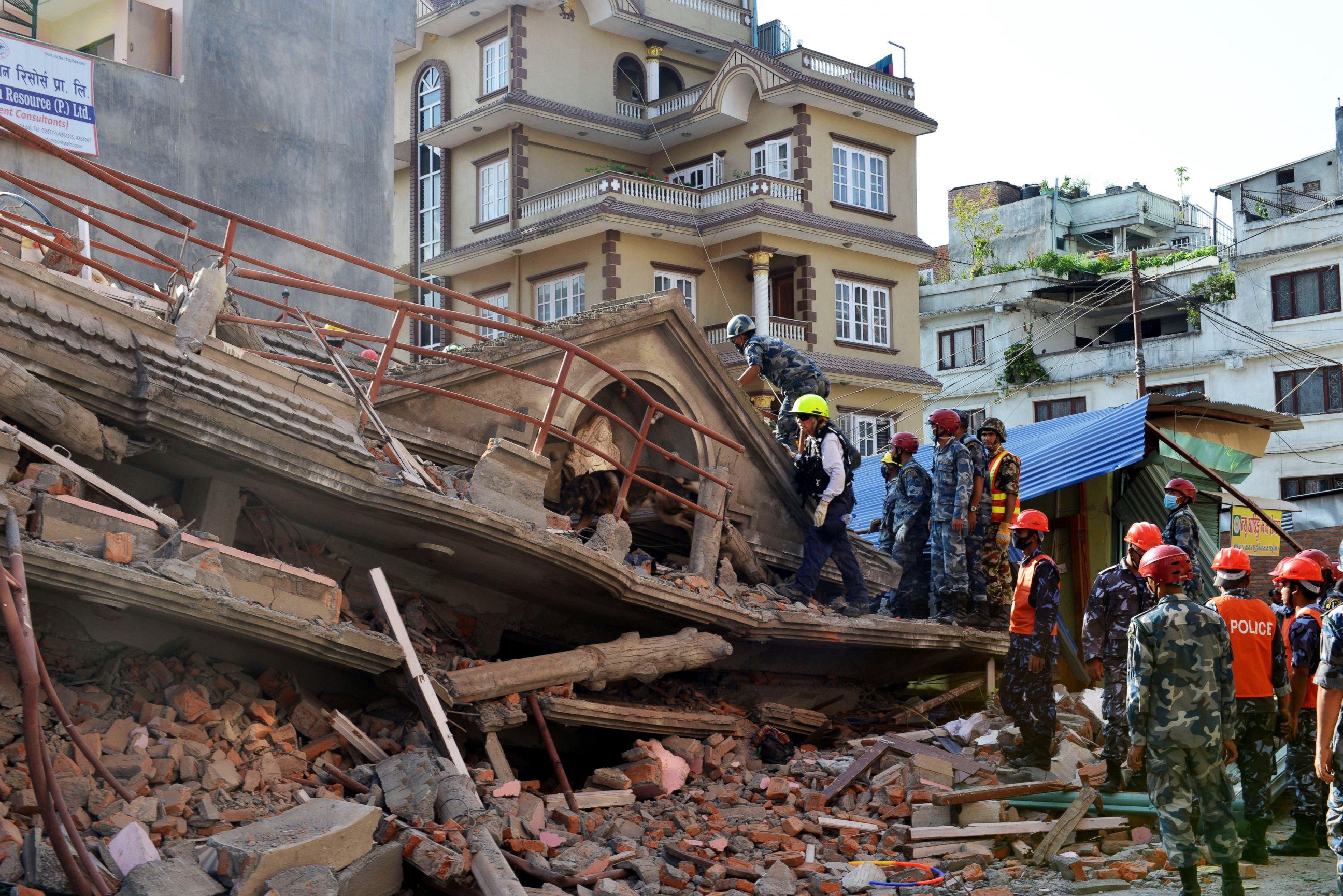 The Child Welfare Board of Nepal tries to keep tabs on these abusive orphanages, but says it's an overwhelming task due to the massive number of orphanages and children's homes in the country.
"Nightline" found that the Happy Home orphanage is still open for business, and owner Bishwa Archarya had nearly 100 children in his care, despite his conviction for severe child neglect.
Archarya blamed his conviction on "Western attacks," saying he never abused the kids and that there is "no proof".
"It's just propaganda," he said.
He did tell "Nightline" that he spent 11 months in jail for two other charges, kidnapping and fraud, charges which were ultimately dismissed.
Archarya told "Nightline" he is in the process of appealing the severe child neglect decision.
When the government does rescue kids, they often hand them over to Next Generation Nepal, which works to reunite with their families. According to county director Martin Punkas, finding the children's families sometimes can take years.
"We're really proud to say we've got a 100 percent success rate when it comes to taking kids back and kids staying with their families," he said. "We've never had a child re-trafficked after taking them back, and that's because we put that much work into it."
"Nightline" came along as the three siblings, Sushila, Rushila and Sudip, were reunited with their family with help from Next Generation Nepal. The children's mother and grandmother said they sent them to an orphanage in Kathmandu in hopes of an English education and were devastated to find out the children were not being cared for. In a sweet reunion, the children were welcomed back into their village.
"It's about six months ago that we rescued them and they had tuberculosis and they were dirty and they were malnourished," Martin said. "It's just wonderful seeing them here now in their village with their grandmother."
But there are still more kids like Sushila, Rushila and Sudip, waiting to go home.
"We really want people to come to Nepal, we want them to volunteer, it's fantastic when foreigners come here to help," Punkas said. "But volunteering in an orphanage, giving financial donations to an orphanage, is not good. Most of them are scams, they're not real orphanages."