The daughter of a Russia spy who along with her father was poisoned with a nerve agent in Britain last month has spoken to a relative and police -- the first time she has communicated since coming out of a coma.
Yulia Skripal and her father, Sergei, were poisoned March 4 with a military grade nerve agent in an assassination attempt that British authorities have blamed on Russia. The two victims were found collapsed on a bench in the English city of Salisbury.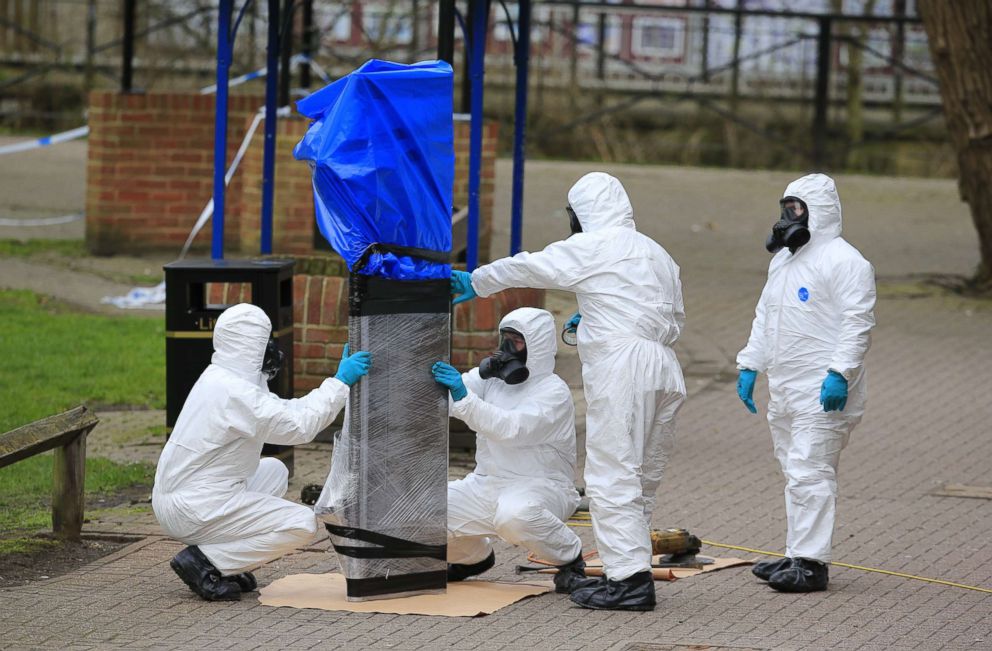 After emerging from a coma this week, Yulia Skripal spoke to her cousin, Victoria, the cousin told ABC News.
Yulia Skripal told her "everything is ok." On Thursday, Russian state television released what it said was an audio recording of the conversation in which Yulia can be heard saying the same and saying that she and her father are recovering.
Her father has remained in a critical condition and was thought to be still in a coma. But in the recording of Victoria Skripal's call with Yulia, broadcast by Russian television, she said that he was also recovering.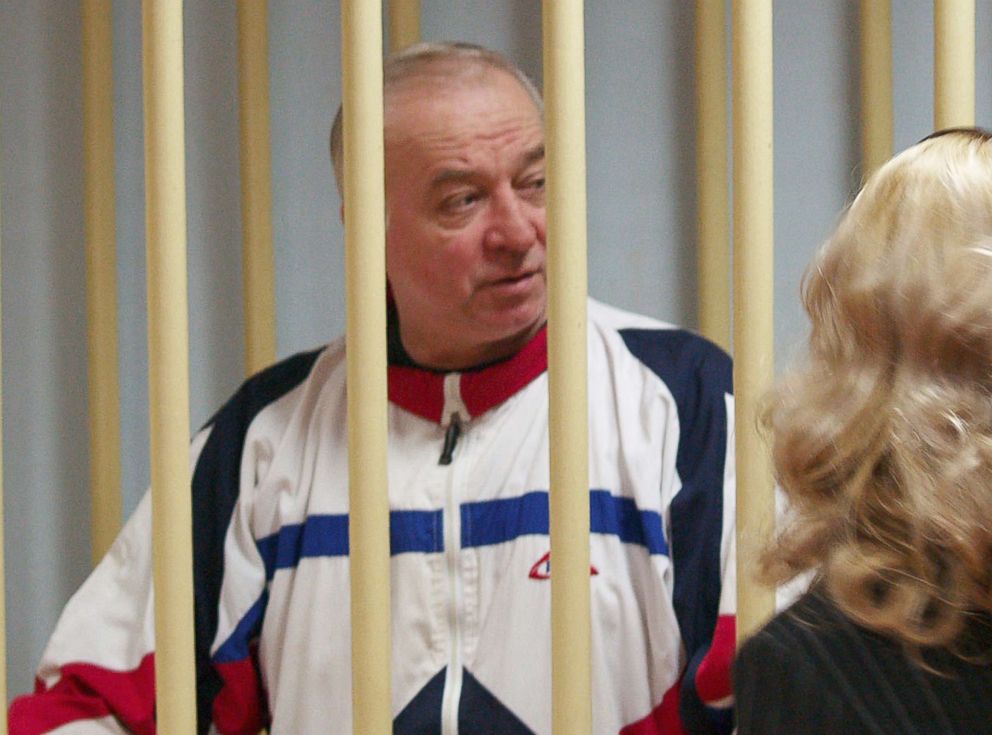 "Everything's ok. Now he's resting, he's asleep. Everyone's in ok health. No one has any irreparable things," Yulia Skripal tells Victoria when she asks about her father in the recording, which was played by the show "60 Minutes" on Russia's Channel 1.
Both Skripals were in a coma for more than two weeks following the attack, but last week doctors said that Yulia, 33, had begun to recover and had regained consciousness.
"Everything is fine, everything is solvable. Everyone is getting better, everyone is alive," Yulia says in the recording. "I will be out of the hospital soon."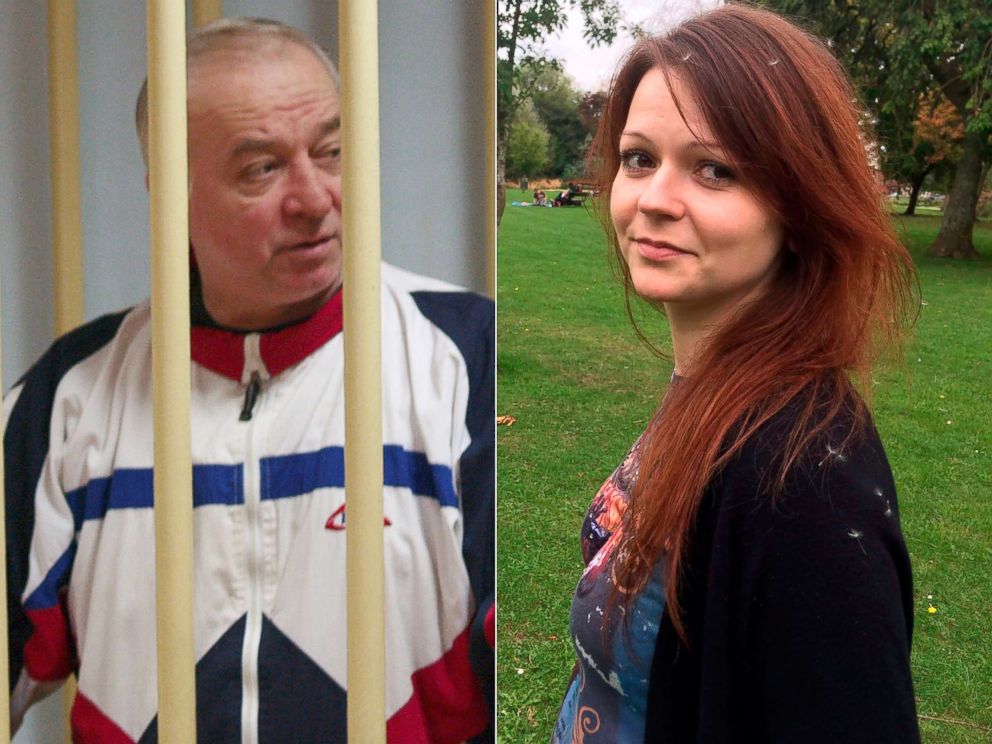 Victoria Skripal has said she has applied to get a U.K. visa to visit Yulia in hospital. In the recording, Yulia Skripal tells Victoria that she will not be allowed to visit.
The recording shows that Yulia called Victoria herself and in it, her voice sounded strong. The Russian television show said it could not verify the authenticity of the recording independently.
On Thursday, the British Metropolitan Police released a statement on Yulia Skripal's behalf in which she also said she was recovering.
"I woke up over a week ago now and am glad to say my strength is growing daily. I am grateful for the interest in me and for the many messages of goodwill that I have received," she said in the statement, adding that she would especially like to thank the people of Salisbury and doctors for helping her and her father.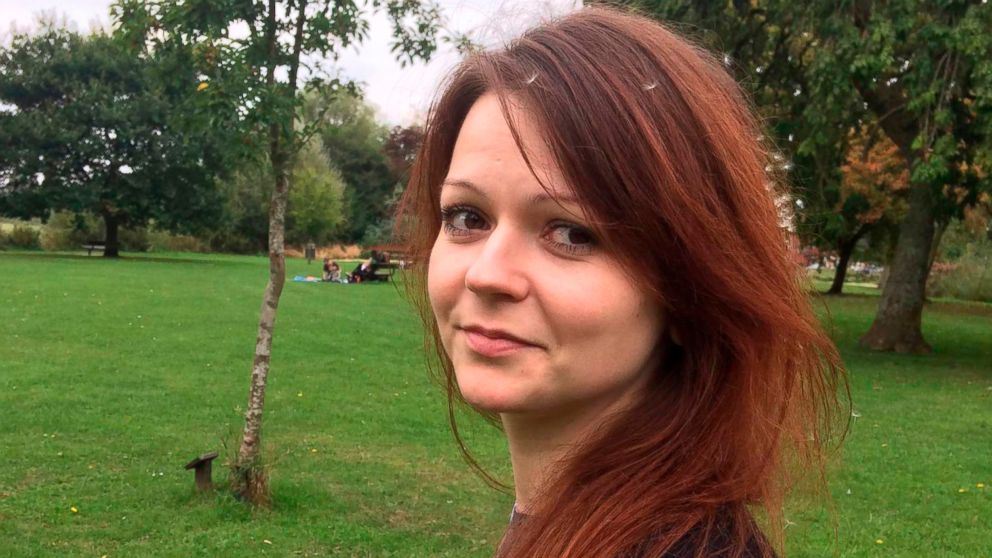 "I am sure you appreciate that the entire episode is somewhat disorientating, and I hope that you'll respect my privacy and that of my family during the period of my convalescence," the statement said.
British authorities have said the Skripals were poisoned with a type of military grade nerve agent known as a Novichok, which was developed by the Soviet Union and which the U.K. says Russia has continued to secretly stockpile. The U.S. and the European Union have both backed the U.K.'s assessment that it is "highly likely" that Russia was behind the attack, saying there is no other plausible explanation.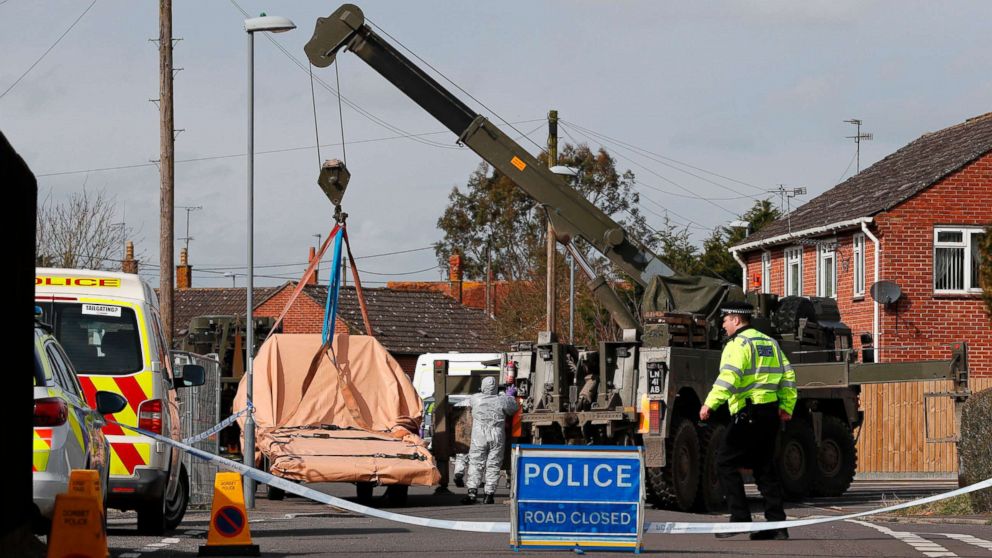 Russia has denied involvement and suggested that the U.K. or the United States could have staged that assassination to frame Moscow. Russia's foreign minister, Sergey Lavrov, this week alleged the poisoning could have been carried out by the British government to distract from the country's exit from the EU.
The attack has provoked one of the most serious diplomatic crises between Russia and the U.S. and Europe since the end of the Cold War, with both sides expelling dozens of diplomats over it. The U.S. expelled 60 Russian diplomats and closed Russia's consulate in Seattle, joining a coordinated mass expulsion of Russian diplomatic staff by more than two dozen countries intended to show solidarity with the U.K.
Russia has responded in kind, expelling an equal number of diplomats from those countries.
On Thursday, 60 U.S. diplomats, expelled by Russia in retaliation, left Moscow. Russia has also closed the American consulate in Saint Petersburg.