Residents of Cape Town rejoiced Friday evening when an unexpected storm rolled over the drought-stricken city, bringing precious rain and loud claps of thunder throughout the night.
"Every drop probably gives a bit of relief," said Erwin Schwella, who lives in a suburb outside the city center. "If we see the drops coming down, it always gives us some hope."
By Saturday morning, the South African Weather Service had recorded 3 millimeters of rain, or about 0.12 inches, that accumulated over a period of 24 hours in Cape Town. But residents, politicians and experts alike know it's nowhere near enough to alleviate the city from a looming crisis driven by persistent drought, water mismanagement and politics.
It's been 24 years since the end of white-dominated apartheid rule in majority-black South Africa, but many of the inequalities and political divisions remain. The African National Congress (ANC) has been the ruling party of post-apartheid South Africa since 1994, when Nelson Mandela was elected president. But South Africa's main opposition party, the Democratic Alliance (DA), which is traditionally associated with the white minority population, unseated the ANC in recent years during municipal and provincial elections in Cape Town and the greater Western Cape province.
The political divide proved to complicate matters, experts said, when three years of consecutive drought, coupled with poor water management at the national level, hit Cape Town in recent months. The ANC and the DA pointed the blame at each other when Cape Town announced in January that the city of 4 million people would run out of water sometime this year -- a date they ominously dubbed "Day Zero."
"South Africa is a deeply divided country," said Schwella, who is also a professor of public leadership at Stellenbosch University in Western Cape. "We have in some ways painted over the cracks."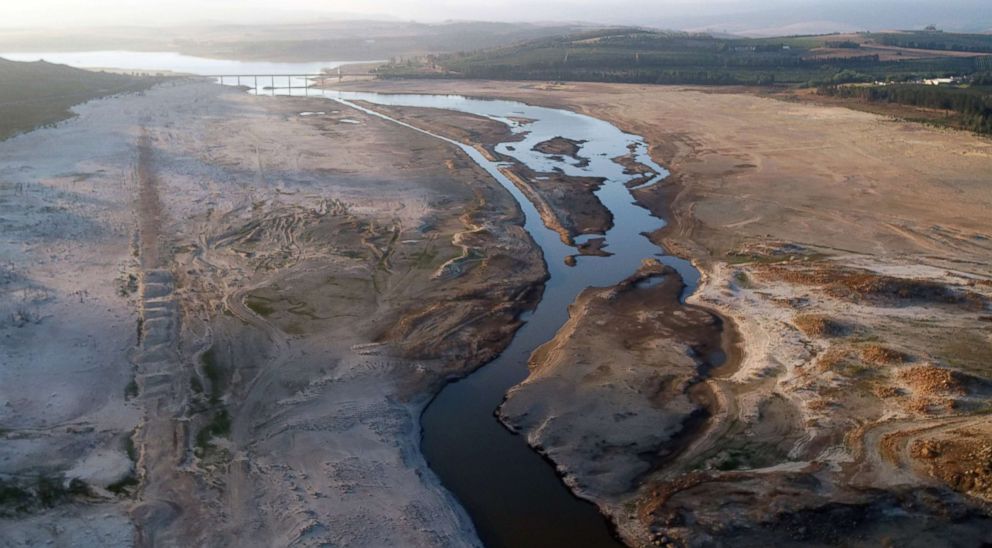 The water levels of Cape Town's major supply dams, which are sourced by rainfall, have plunged because of the prolonged drought. The arid city experienced its driest year on record in 2017, following extremely low rainfall in 2015 and 2016.
But it wasn't until mid-February that the national government declared the ongoing drought a national disaster in Western Cape and two neighboring provinces, despite repeated requests by local officials to do so in order to release emergency relief funding.
"For budgets to be re-prioritized and funding to be released to deal with a crisis such as this, a drought disaster needs to be declared," said David Olivier, a post-doctoral research fellow studying global change and sustainability at the University of the Witwatersrand in Johannesburg.
Olivier said the national government's sluggish response may have been due to a deficit within South Africa's Department of Water and Sanitation, which revealed last June that it had overspent on its budget by 110 million rand, or about $9.3 million, at the end of the 2016-2017 financial year. The Department of Water and Sanitation also acknowledged that it had no funds allocated for drought relief in the 2017-2018 financial year.
A damning report released by South Africa's Auditor-General toward the end of last year concluded that the Department of Water and Sanitation was guilty of "fruitless and wasteful" spending. South Africa's parliament said it will conduct an inquiry into the allegations of mismanagement at the Department of Water and Sanitation.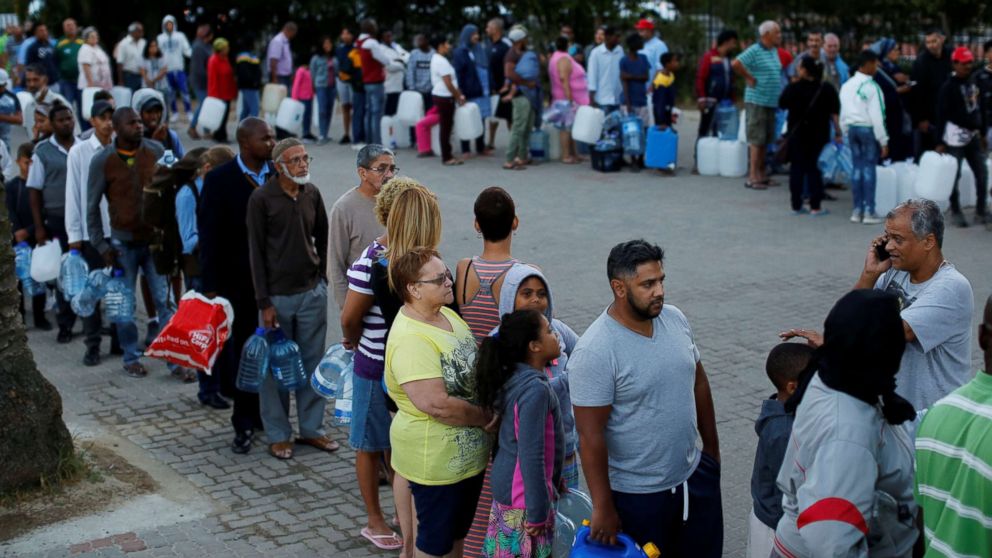 Meanwhile, political infighting has unfolded in Cape Town and the greater Western Cape province within the area's governing party, according to experts. There have been widely reported disputes between Cape Town Mayor Patricia de Lille and Western Cape Premier Helen Zille, who are both members of the DA.
In mid-February, de Lille faced a motion of no confidence brought against her by own party, the DA, after she was accused of corruption and maladministration. She survived the motion by a single vote, but the DA still removed her from her role managing Cape Town's response to the water crisis and gave the responsibility to her deputy.
"The attitude within and across political parties is that there's political capital to be gained at the expense of this crisis, rather than communicate with each other," Schwella told ABC News. "The way one deals with crises shouldn't be a crisis in itself."
In a recent statement emailed to ABC News, Cape Town Deputy Mayor Ian Neilson declined the notion that political division and infighting was a key factor in the city's water crisis. Rather, he largely attributed it to "severe" water mismanagement at the national level.
"Politics has not been a significant factor, given that a similar situation is playing out in a number of other provinces that are governed by the ANC," Neilson wrote, adding that the national Department of Water and Sanitation is "broke" after "severe mismanagement."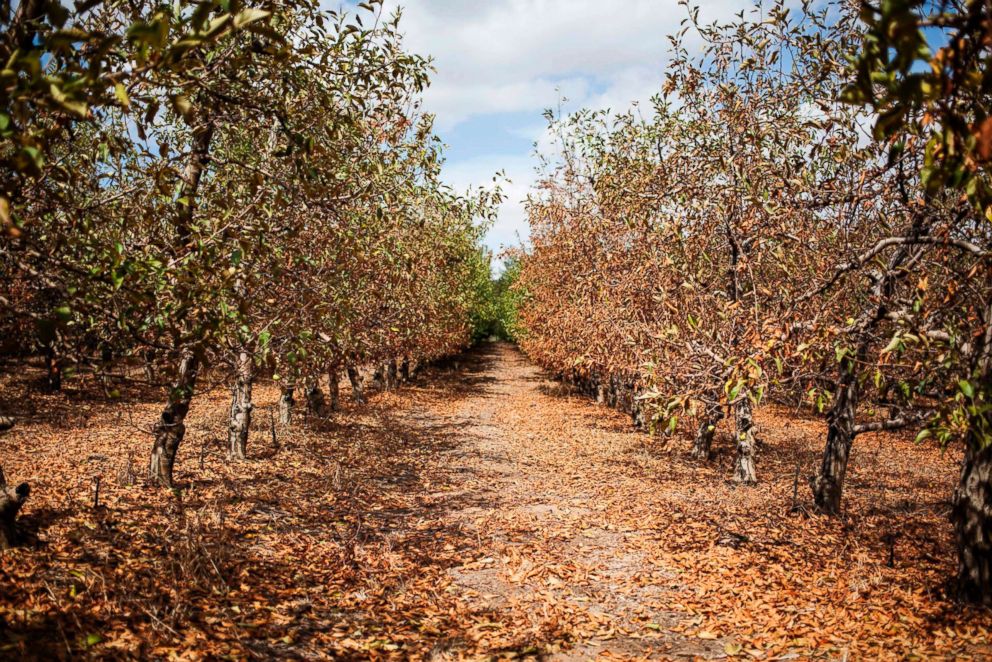 Cape Town officials have been forced to resort to drastic measures in recent months, including setting a limit of 13.2 gallons of municipal water usage per day for each person. By comparison, the average person in the United States uses about 80 to 100 gallons of water per day.
For Schwella, who lives in a suburb some 12 miles from the city center, that means keeping a big storage tank in his home to stockpile water whenever it's available, taking two-minute-long showers and putting a bucket in the shower to catch the extra water, then using it to fill up the toilet.
Schwella's home has tap water and he can drink it for now, he said, but that could change if the city's dam levels get too low. The combined water level of Cape Town's major supply dams was just 22.1 on Thursday, with the last 10 percent of water unsuitable for drinking.
"We are aware of the seriousness and realize you can actually get by with 25 percent of the water that you used to use and still be feeling OK," Schwella told ABC News in a recent telephone interview. "It is manageable. It is somewhat uncomfortable."
The clampdown on water consumption allowed city officials to push back the estimated date for "Day Zero" -- if there was to be no more rainfall -- from mid-April to Aug. 27. But seasonal rainfall in August should mean that day will be averted altogether this year -- that is, if the city doesn't relax its water-saving efforts, according to the deputy mayor.
"The [water-saving] campaign has actually become more effective over time. If there was infighting, one could just as easily argue that it helped the campaign," Olivier told ABC News in a recent interview.
But Schwella said it may all be "too little, too late."
"We may avoid Day Zero but with a lot of discomfort and a lot of political fighting," he said. "It's still a dire crisis."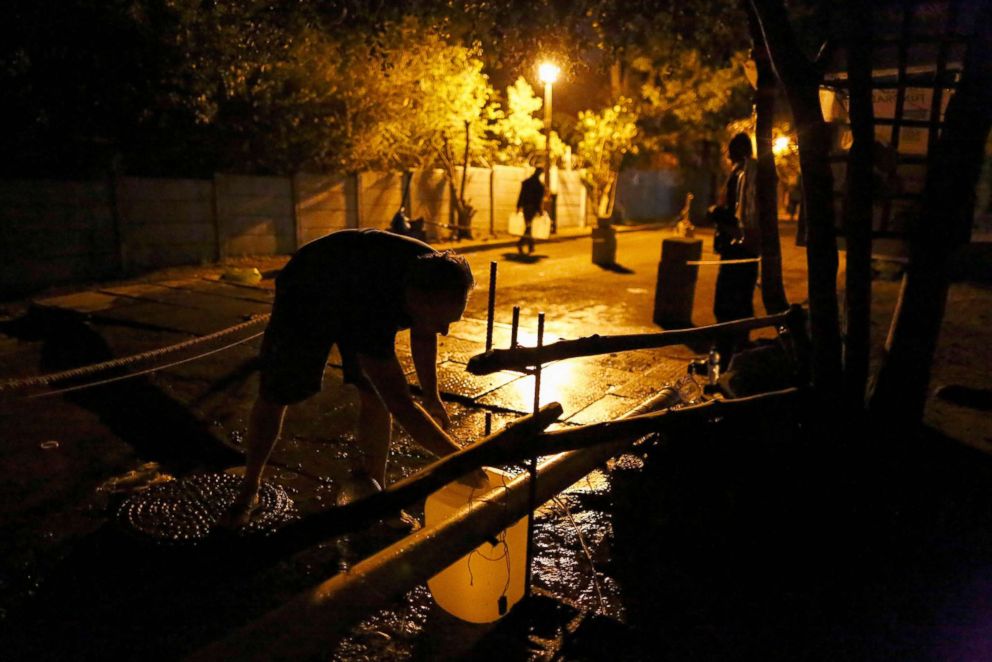 The water crisis has also shed a negative light on the vast inequality in South Africa's second-most populous city, where there are sprawling shantytowns alongside swanky, seaside neighborhoods.
About a quarter of Cape Town's population resides in informal settlements, where they get water from communal standpipes rather than individual faucets at home. The 1 million residents of these impoverished townships use just 4.5 percent of the city's water supply, according to U.K.-based nonprofit Water and Sanitation for the Urban Poor.
The looming impact of "Day Zero" has spread beyond the city limits. Andre Niyonsenga told ABC News he's feeling it in his community some 68 miles north, in the town of Saldanha. Niyonsenga, who fled violence in his home country of Burundi in 2016, said there's tap water in the house he rents, but it can only be used for cooking.
"Not everyone uses it for cooking, only refugees," Niyonsenga told ABC News in a recent interview. "If you want to drink it, you must boil it before."
And safe drinking water comes at a price. At one point this year, he said, some shops were selling 5-liter water bottles for 100 rand, or over $8. That's costly for Niyonsenga, who for a time was among approximately 26.7 percent of people unemployed in South Africa. He now has a part-time job working as a security guard at a bank in Saldanha.
"Water is a problem here," he said.