1 dead, 9 injured as tour boat explodes in Bahamas
The aftermath of the explosion was caught on video by a neighboring boat.
A fiery explosion on a small tour boat in the Bahamas killed one person and injured nine others on Saturday, authorities said.
The blast and resulting fire sent thick black smoke pouring into the light blue sky off the coast of Barraterre, Exuma. Exuma is a district composed of hundreds of small islands southeast of the capital of Nassau.
Royal Bahamas Police Force spokesperson Chanta Knowles confirmed the explosion happened on a boat carrying 12 people -- 10 Americans and two Bahamians -- shortly after 9 a.m. on Saturday. Exuma police did not specify the nationalities of those injured or killed.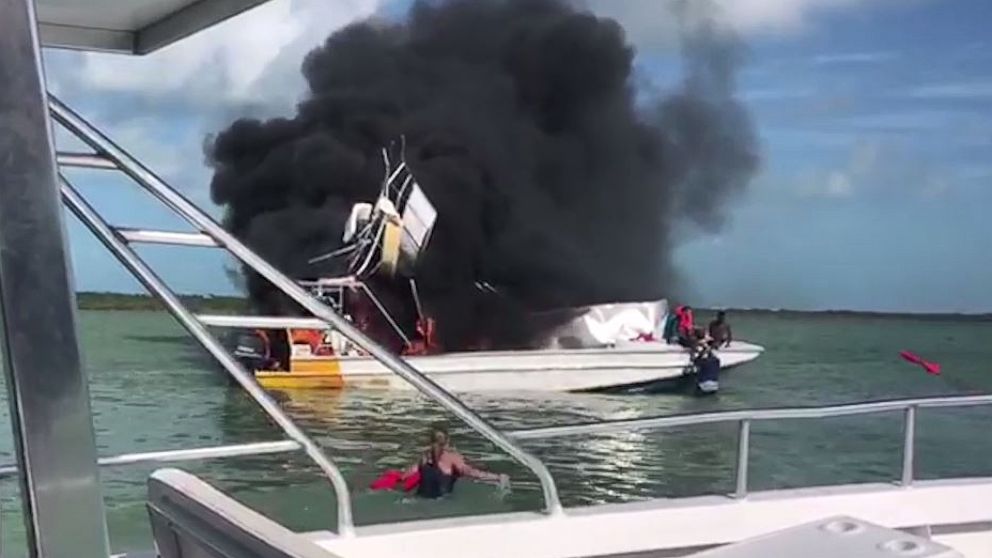 Four injured people were evacuated to Bayfront Health in St. Petersburg, Florida, for treatment, the U.S. Coast Guard said. Five others were airlifted to Princess Margaret Hospital in Nassau.
Bayfront had confirmed only one patient as of Saturday evening, a 48-year-old man who suffered a fractured ankle who arrived about 8 p.m.
The cause of the explosion has not been determined at this time. Exuma police are leading the investigation.
Video shot by onlookers on a neighboring showed the aftermath of the explosion. Three people on the neighboring boat jumped into the shallow waters and helped to pull at least one injured person off the disabled boat.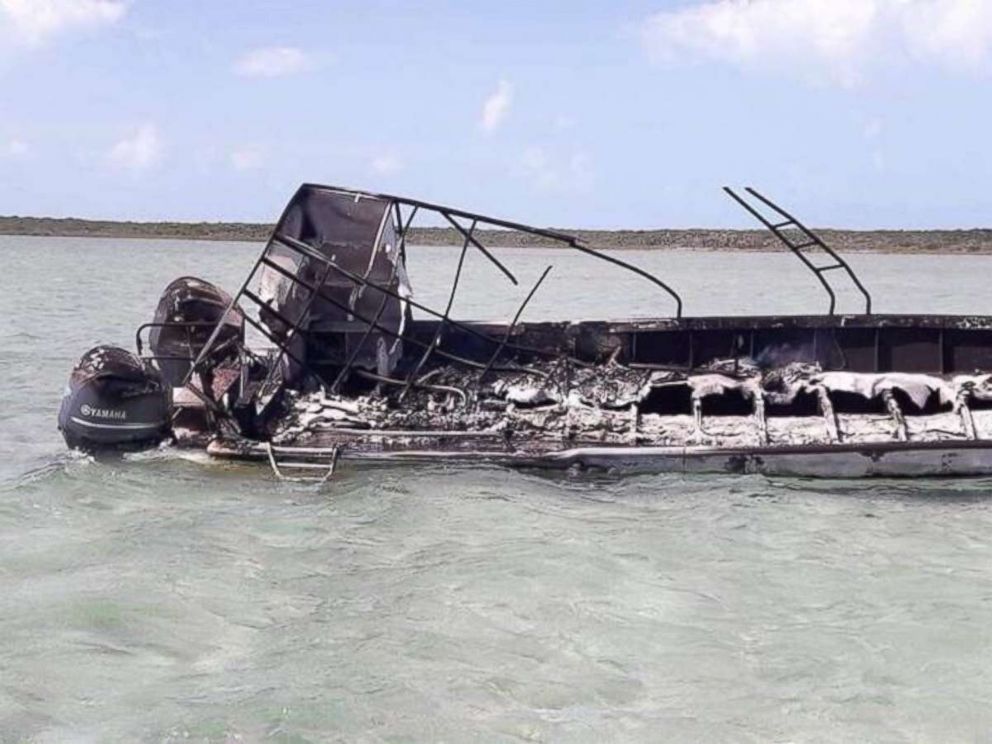 Passengers on the neighboring boat can be seen shouting desperately to move their boat farther away in case there's another explosion. Some can be seen crying.
ABC News' Brendan Rand contributed to this report.