Investigators Arrive at Debris Field

Two days after Malaysia Airlines flight MH 17 was shot down while flying above eastern Ukraine, FBI investigators arrived in Ukraine, on their way to help investigators from the Organization for Security and Co-operation in Europe (OSCE), who arrived earlier today at the debris field after world leaders raised concerns about the status and safety of the wreckage.

A 24-member delegation of OSCE arrived at the site today, but their movements were being regulated by the pro-Russian rebels onsite, according to The Associated Press.

"Some of the body bags are open and the damage to the corpses is very, very bad. It is very difficult to look at," OSCE spokesman Michael Bociurkiw told reporters in a phone call from the site.

"We have to be very careful with our movements because of all the security," Bociurkiw said. "We are unarmed civilians, so we are not in a position to argue with people with heavy arms."

A law enforcement souce told ABC News today that a two-man FBI team were on their way to the debris field to offer their expertise in the investigation.

Alexander Borodai, the head of the self-proclaimed Donetsk People's Republic, said he was willing to cooperate with international investigators and denied Ukraine's claim that the rebels removed 38 bodies and took them to Donetsk.

Borodai also said the plane's black boxes haven't been found, and that they'd be turned over to investigators once they were.
— -- Indiana Student, American, AIDS Workers Among Malaysia Plane Victims
Bodies Remain in Malaysia Airlines Debris Field 48 Hours After Downing
Can Malaysia Airlines Endure a Second Tragedy So Soon?
John Wendle reports from the Malaysia Airlines crash scene in Ukraine.
298 Killed from 11 Different Countries
Malaysia Airlines also released its passenger manifest today, identifying the 298 people on board MH 17 who came from 11 different countries.
According to Malaysian officials, 192 of the 298 abroad were listed as Dutch. The passenger list also included 44 Malaysians, 27 Australians, 12 Indonesians, 10 Britons, four Belgians, four Germans, three Filipinos, one Canadian and one New Zealander.
One of the Dutch passengers, Quinn Lucas Schansman, had dual U.S. citizenship. Kevin Jesurun, a Dutch passenger who graduated from Palmer School in Miami, was also on board.
Among the victims identified were the Gunawan family, relatives of an ABC News employee. Hadiono Gunawan, an employee of Malaysia Airlines, was headed to the Philippines for a family vacation. His wife, Irene, and their two children, Daryl and Sherryl, were traveling with him.
Karlijn Keijzer, a Dutch student studying in the United States, was going on vacation with her boyfriend.
"I'm just in disbelief and expecting Karlijn to pop up on Facebook and tell everybody she's OK," Keijzer's friend, Rachel Weigler said in a phone interview with ABC News.
Also killed were nearly 100 scientists and researchers heading toward an AIDS conference in Melbourne, Australia. Among the dead was Joep Lange, a pioneer in AIDS/HIV research. The World Health Organization confirmed Friday that WHO spokesman Glenn Thomas was also aboard.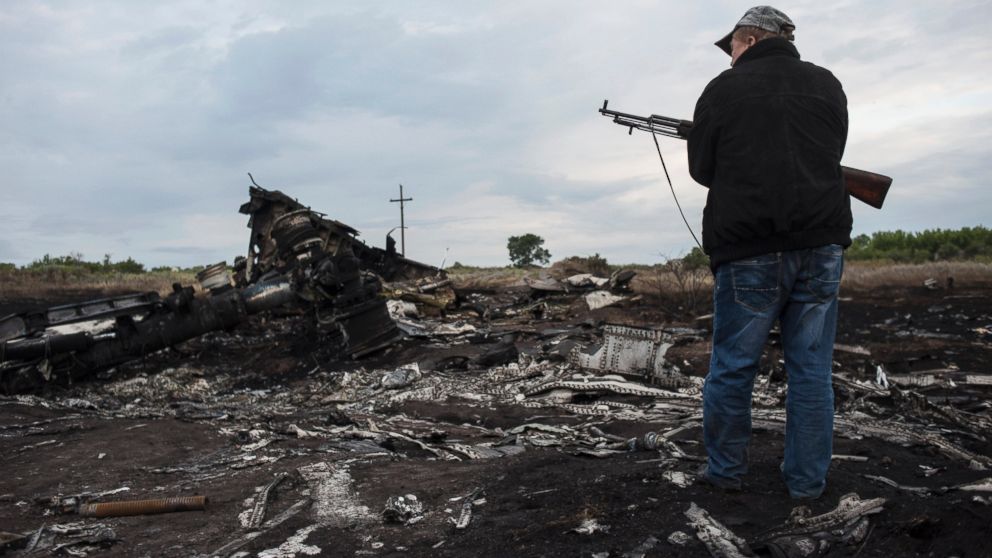 Recovery Complicated by Ukraine-Russia Conflict

As the wreckage recovery has been complicated by the ongoing conflict between Ukraine and Russia, President Obama called for an immediate ceasefire in the region between the two countries and Russian-backed separatists who control the area in order to conduct an investigation.

"We know [Russian separatists] have received steady support from Russia, which includes heavy weapons and training ... and includes anti-aircraft weapons," Obama said.

On Friday, U.S Ambassador to the United Nations Samantha Power said U.S. officials could not rule out whether Russia helped launch the single surface-to-air missile that intelligence officials say brought down the plane.

"Because of the technical complexity of the SA-11, it is unlikely that the separatists could effectively operate the system without assistance from knowledgeable personnel," she said. "We cannot rule out technical assistance from Russian personnel in operating the systems."

The Ukrainian government has blamed the crash on Russian-backed separatists.

In a statement, Russian President Vladimir Putin rebuffed that assumption and said "the state over whose territory this occurred bears responsibility for this awful tragedy."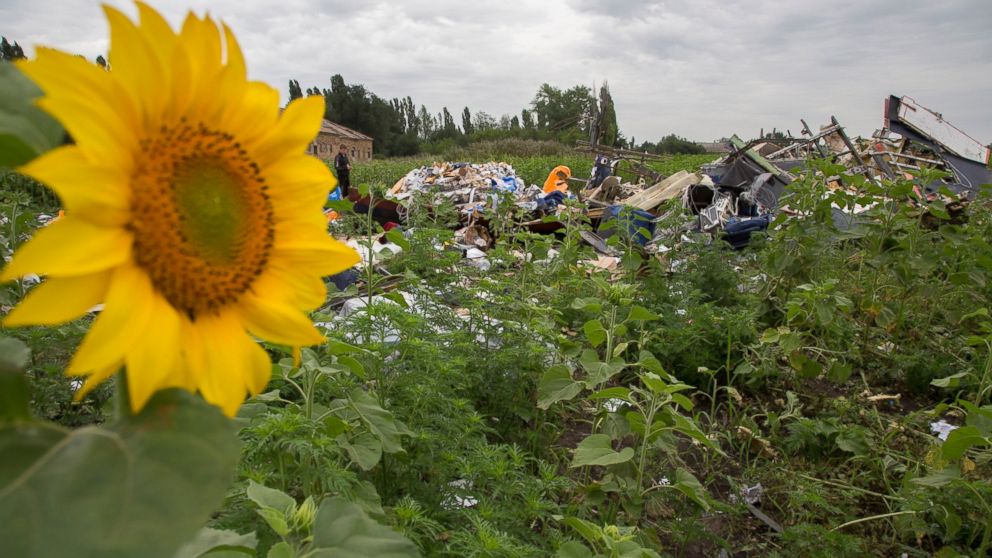 Alyssa Newcomb, Dan Good, Anthony Castellano and Dean Schabner contributed to this report.Get real-time updates as this story unfolds. To start, just "star" this story in ABC News' phone app. Download ABC News for iPhone here or ABC News for Android here.