Aerial photos looking down on the damage left by Typhoon Jebi one day after it hit Japan show the awesome power of the strongest storm to strike the island nation in 25 years, according to the Japan Meteorological Agency.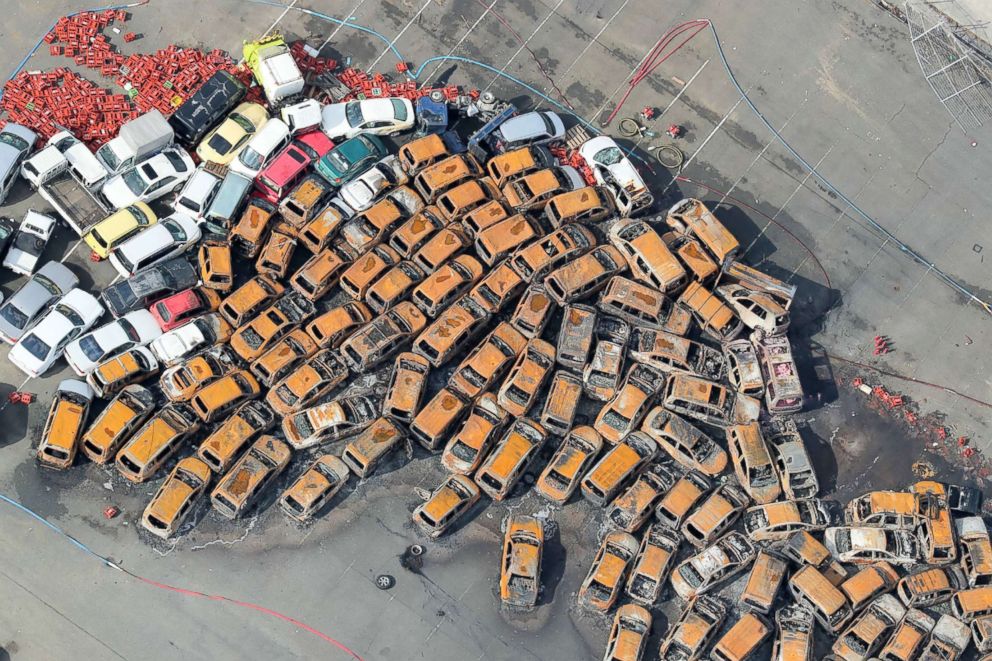 About 3,000 travelers were forced to spend the night at Kansai Airport in Osaka because of flooding from a storm surge, which forced officials to close the airport indefinitely, Japan's public broadcaster NHK reported. A bridge that connects the airport to the mainland — the only one, in fact — was also damaged when a 2,500-ton fuel tanker was blown into it during the storm.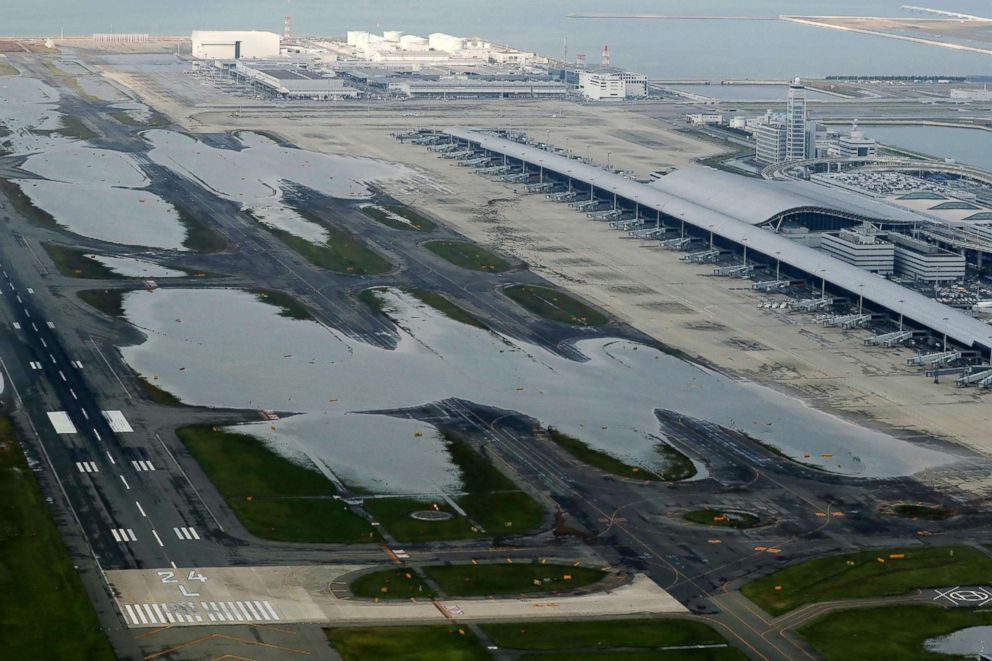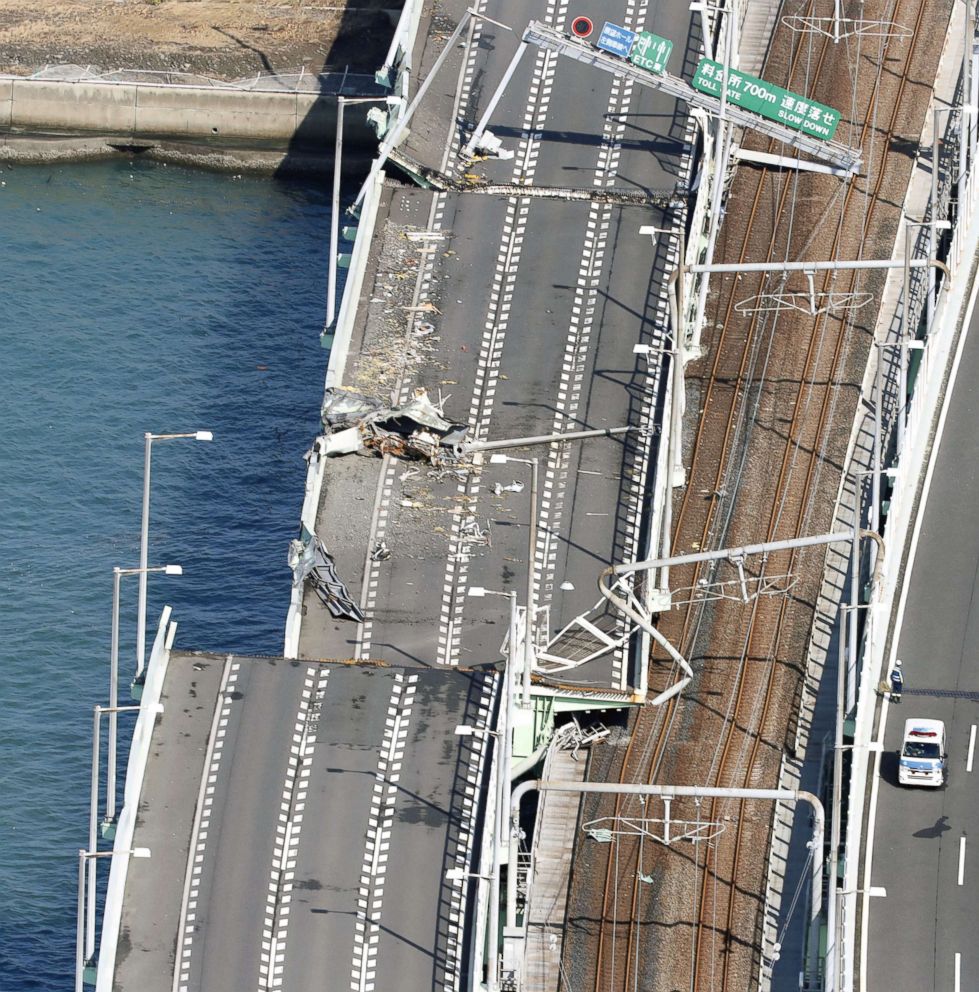 Cranes collapsed and shipping containers were strewn around by winds that the Associated Press reports gusted up to 110 mph.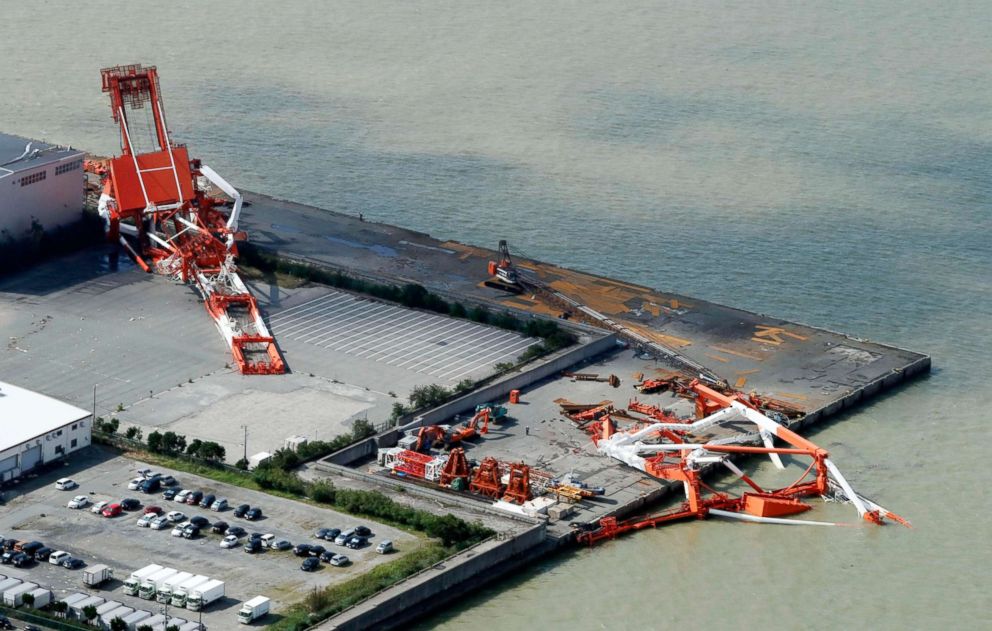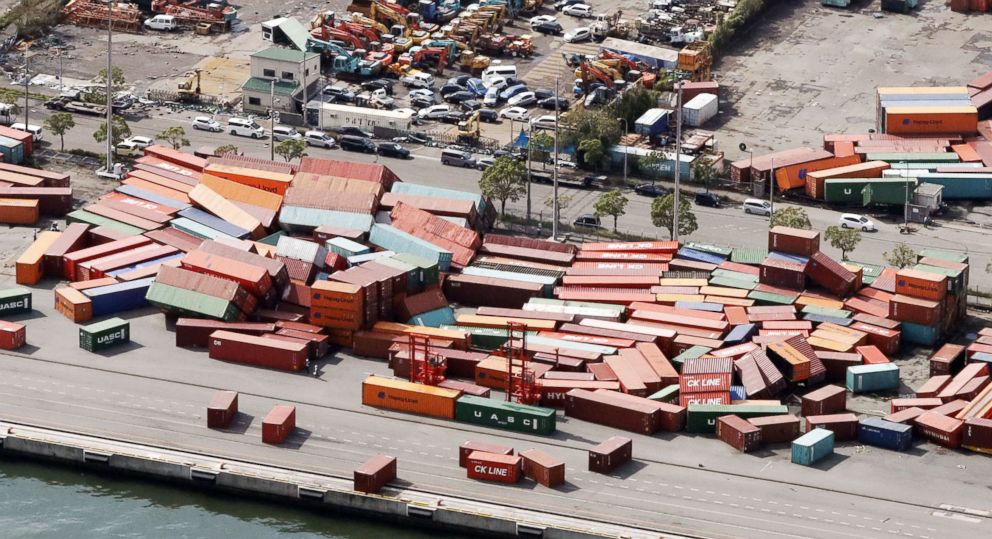 A ship in Nishinomiya City appeared to be beyond repair after it collided with a concrete breakwater.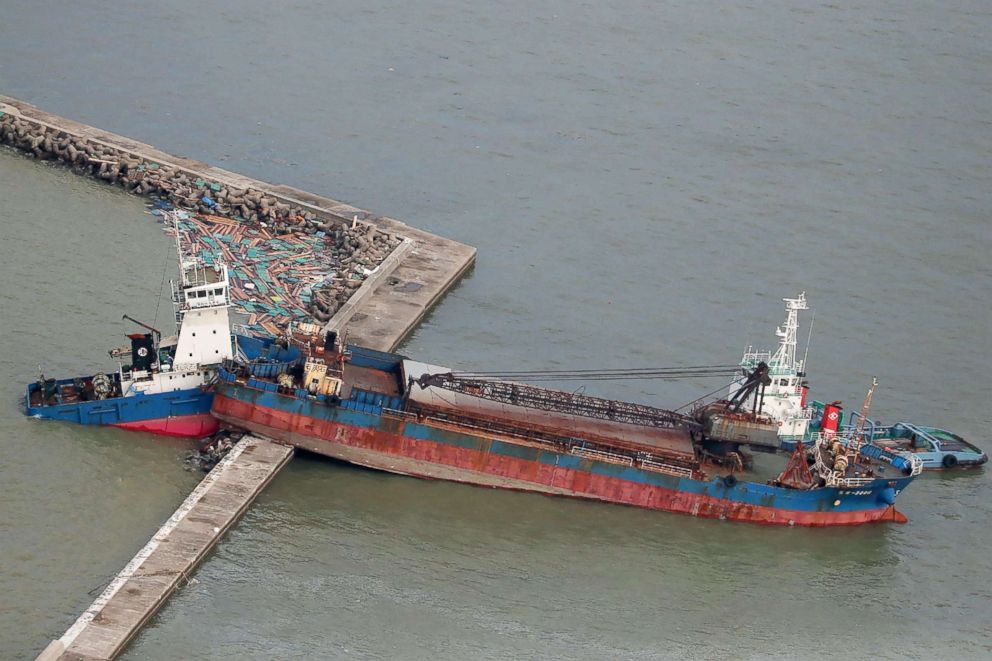 NHK reported that the storm left 11 dead and over 600 injured.