— -- Syria's military declared a three-day "regime of calm" for the entire country on Wednesday, with the start of the Muslim holiday Eid al-Fitr, state media reported.
But fighting and airstrikes have been reported in parts of the country since then, despite the temporary unilateral cease-fire. There has been no indication that the truce was agreed to by any of the numerous groups opposing Syrian President Bashar al-Assad.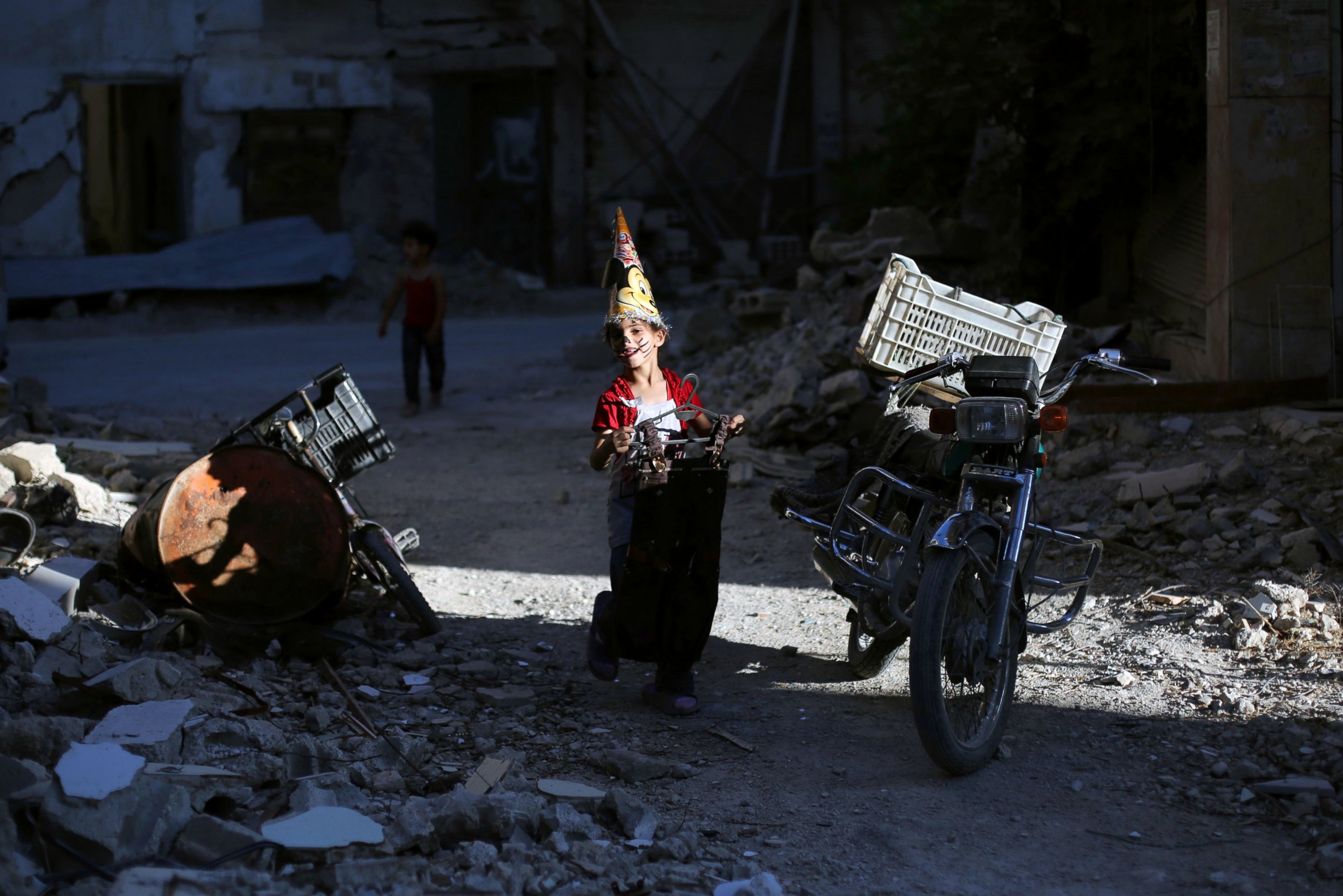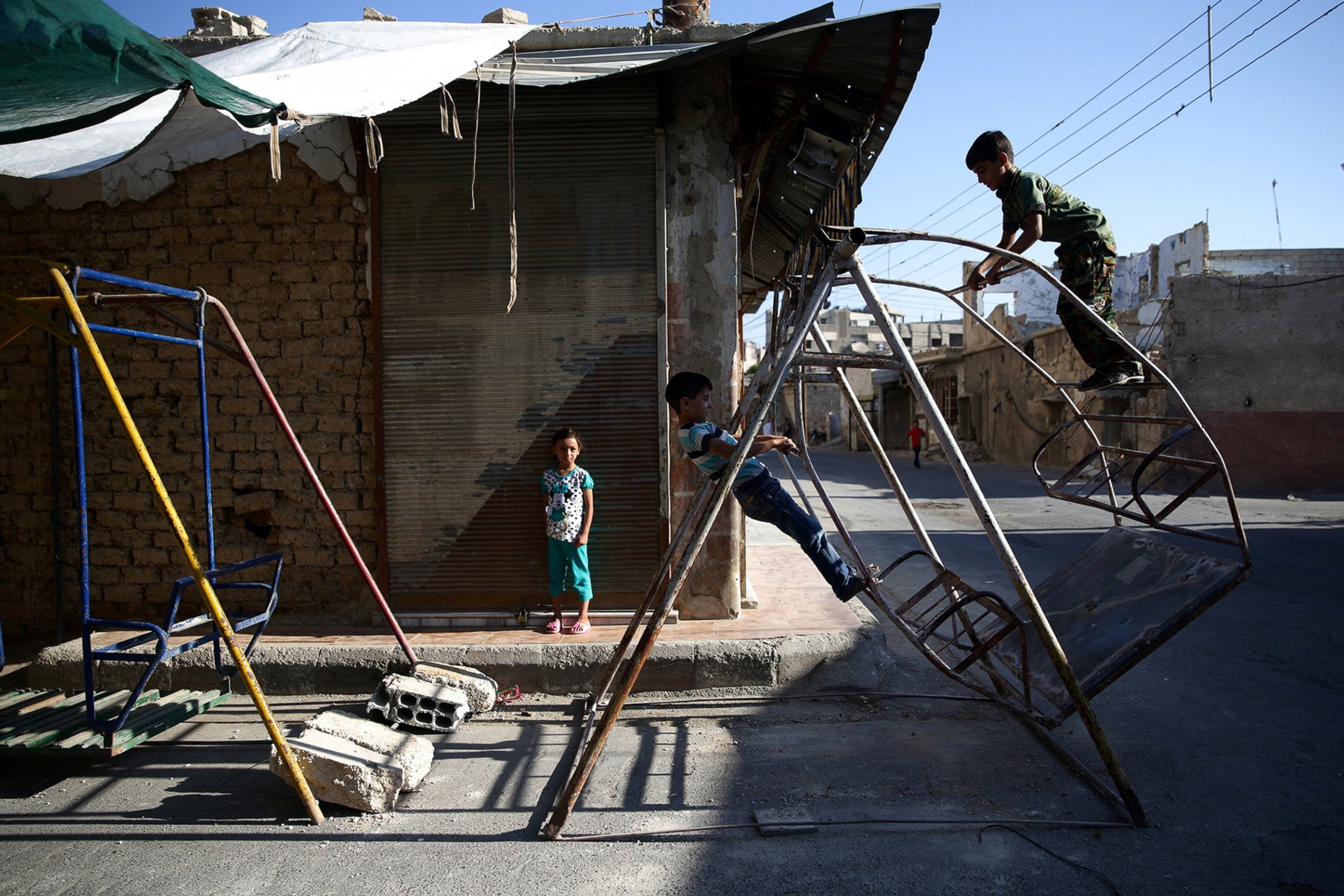 Amid a backdrop of ruin in a country torn apart by war, Syrian children in rebel-held areas of Damascus and Aleppo were seen dressed up for Eid celebrations to mark the end of the holy fasting month of Ramadan. For some of these children, the ongoing five-year civil war has played out for their entire lives.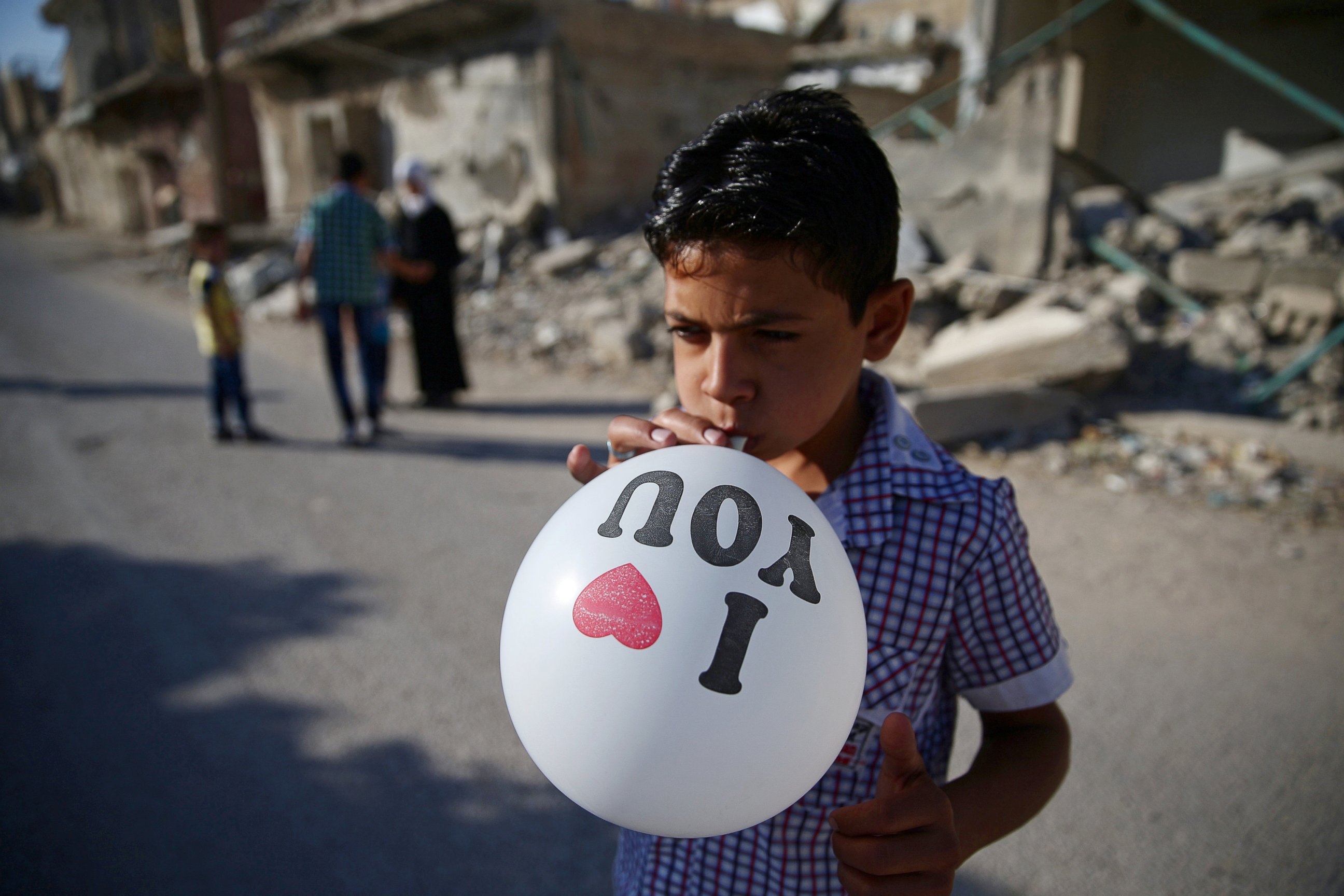 Eid al-Fitr, which means "festival of breaking the fast," is usually celebrated over a couple of days, with followers of Islam dressing in their finest clothes, exchanging small gifts and cards, and hosting parties and gatherings with lavish foods.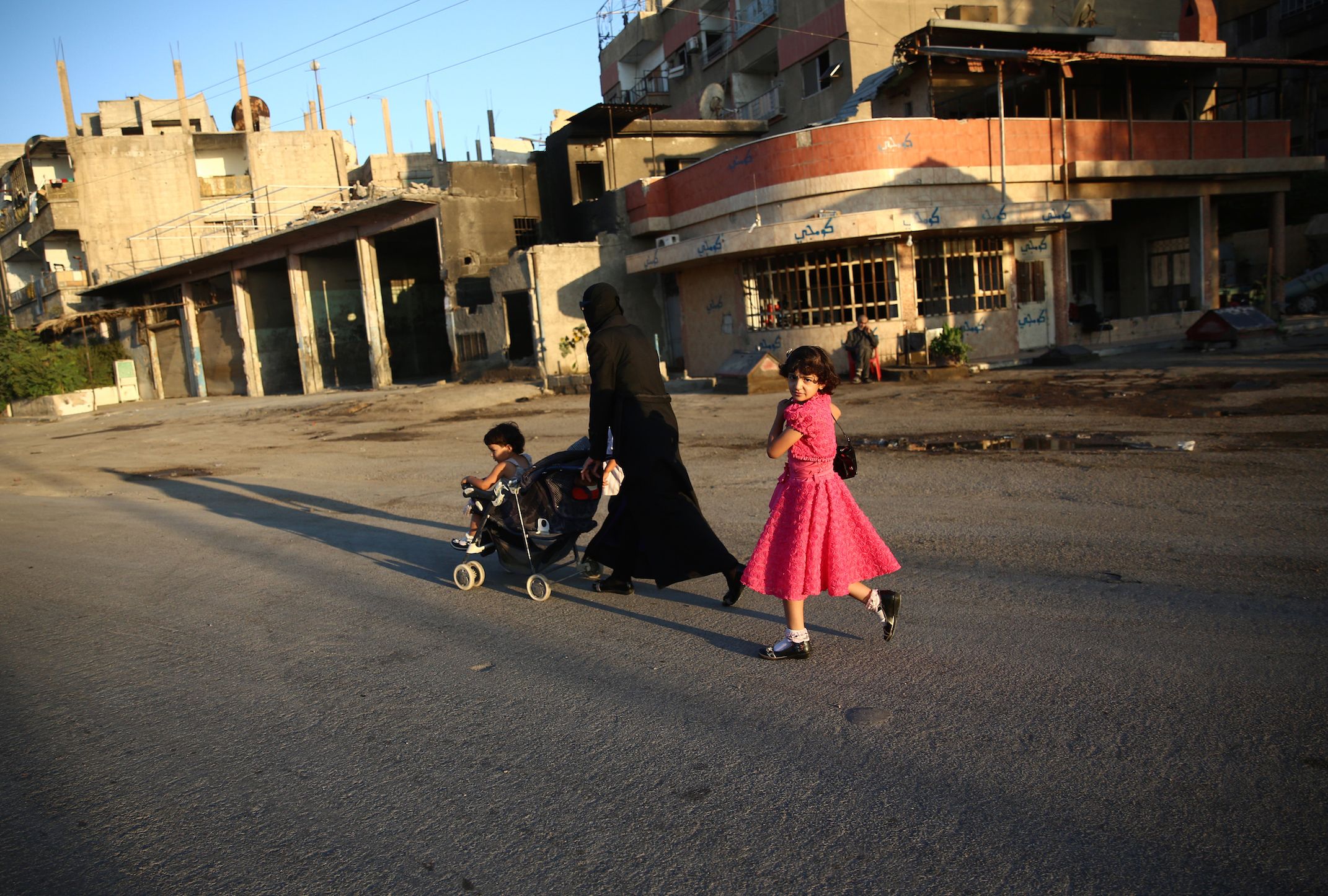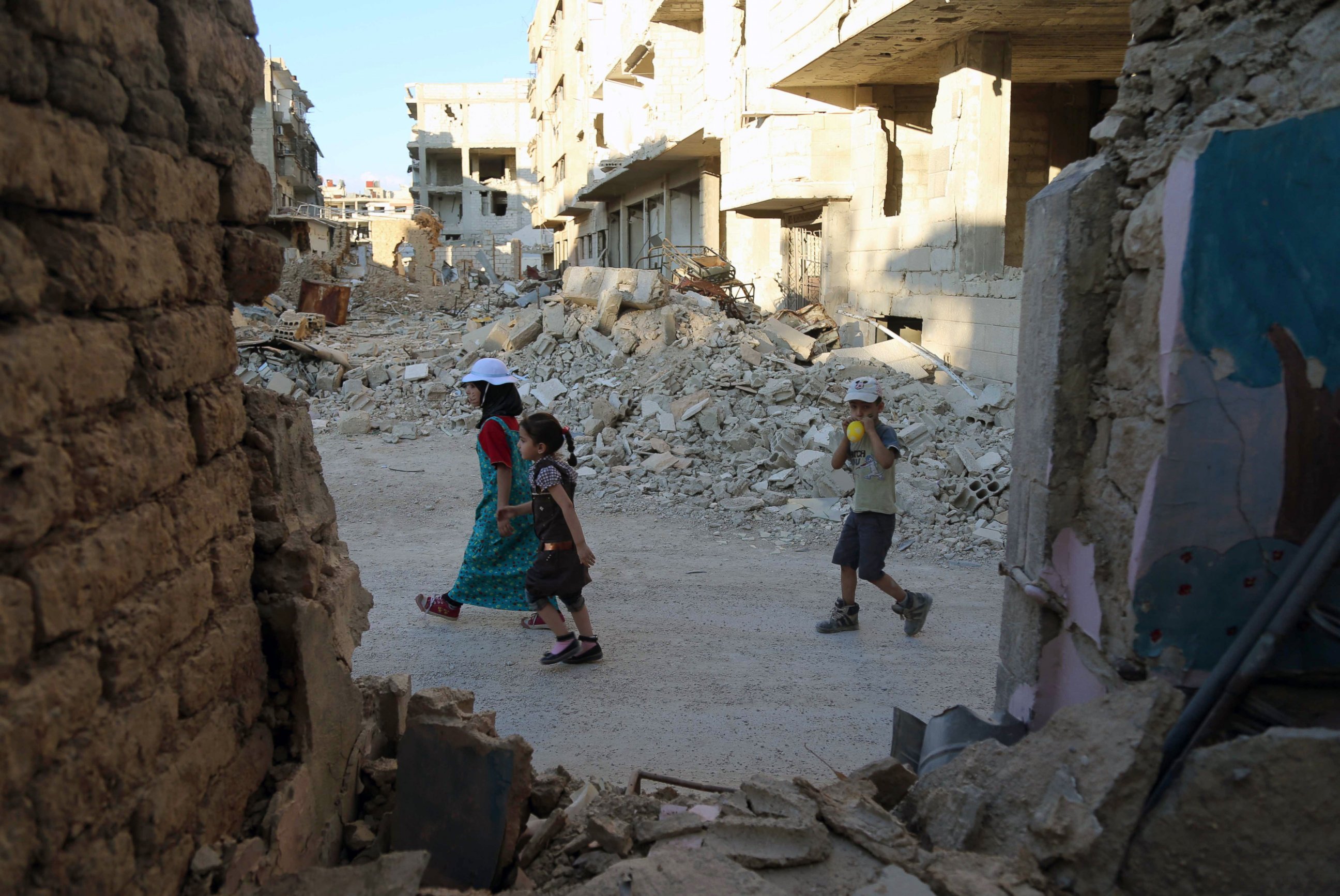 Many Muslim countries have their own deep-rooted traditions and cultural ways of celebrating the holiday. In the United States, most Muslims gather together in large convention halls or Islamic centers to pray the Salat al-Eid, which is a special prayer reserved for the holiday.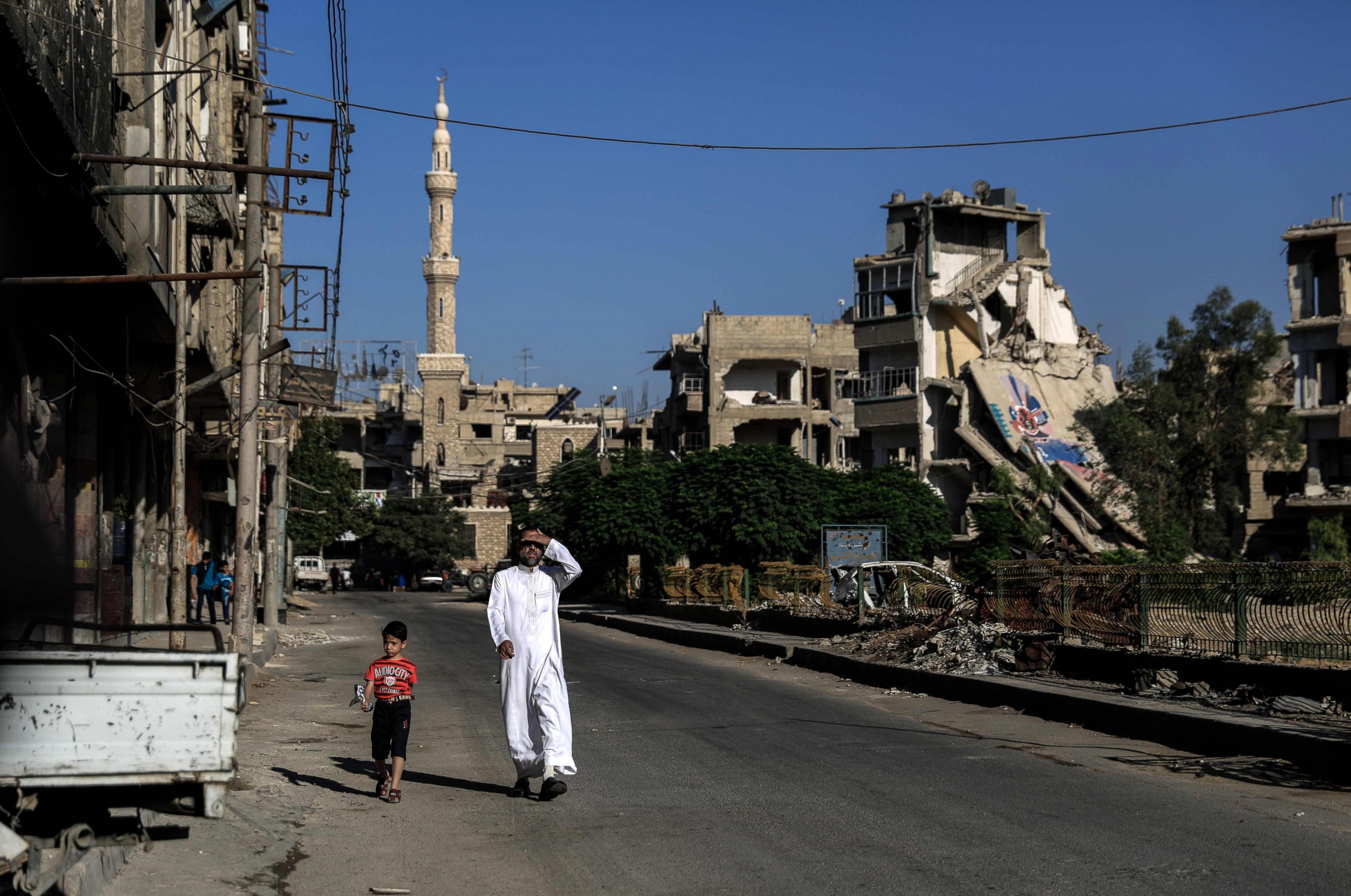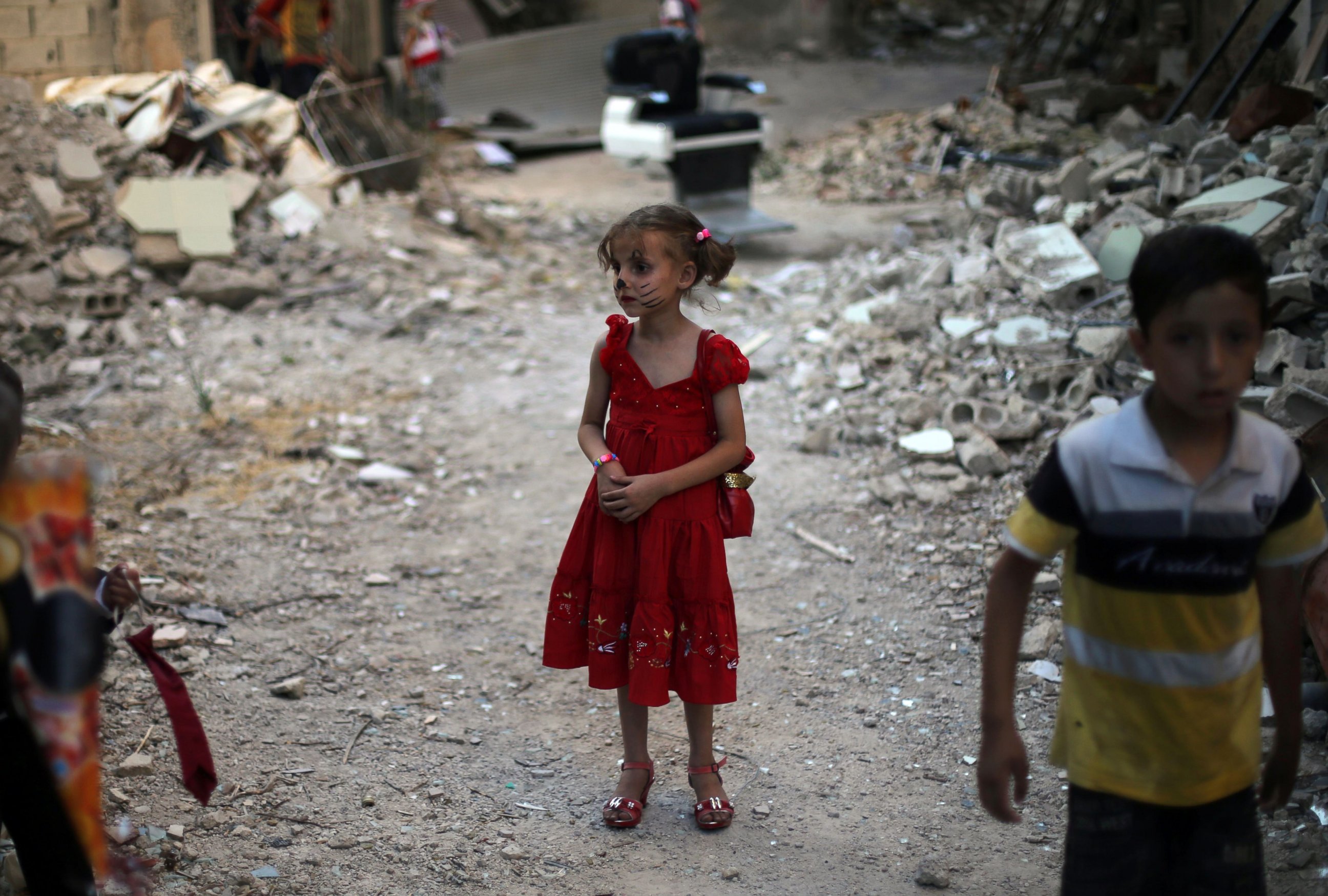 Muslims greet each other with "Eid Mubarak" meaning "blessed celebration" following the prayer, though the language can vary across the world. Afterwards, Muslims attend parties and visit friend's homes for large feasts in mosques or community halls.
ABC News' Mariam Khan contributed to this report.