'The Dress' Illusion Challenges Violence Against Women in Salvation Army PSA
Tired of seeing #TheDress? Just wait until you've seen this refreshing PSA.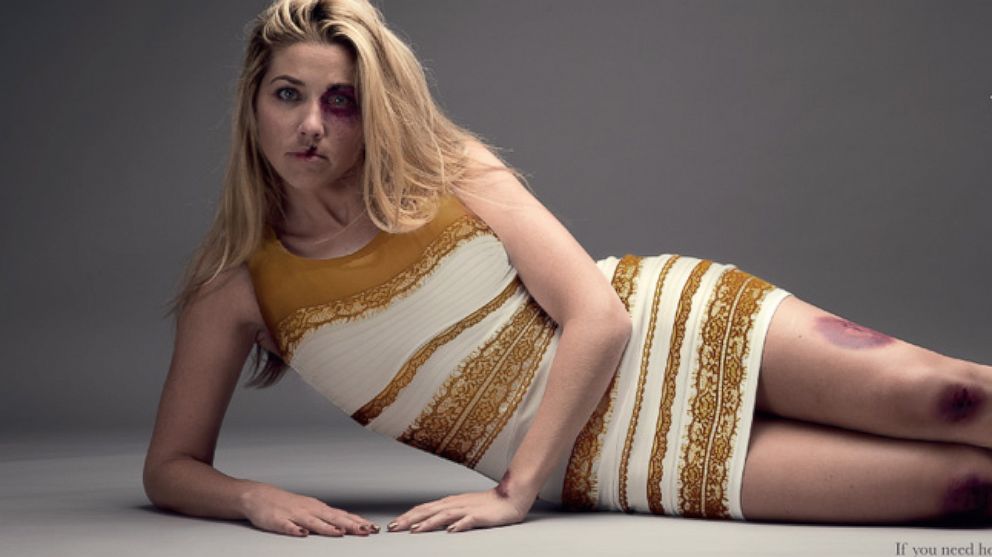 — -- "Why is it so hard to see black and blue?"
That's the question many had when a photo of #TheDress "broke the Internet" last week, dividing the majority of users into those who saw white and gold and those who saw black and blue.
But today, the Salvation Army in South Africa is using the question on a new photo Twitter PSA fighting against domestic violence and abuse against women.
The PSA shows a model wearing a gold-and-white edited version of #TheDress. More controversial than #TheDress, though, are the black and blue bruises and cuts covering her body.
The ad then challenges victim-blaming, saying, "The only illusion is if you think it was her choice."
"One in six women are victims of abuse," the text continues. "Stop abuse against women."
The powerful ad was produced by South African creative agency Ireland/Davenport as a charity piece for the Salvation Army just Thursday.
"We wanted to take advantage of the hype of the meme to spread awareness for something important," Ireland/Davenport creative director Wihan Meerhloz told ABC News today. "Our creative team brainstormed ways to send a greater message about overlooked abuse against women using the dress."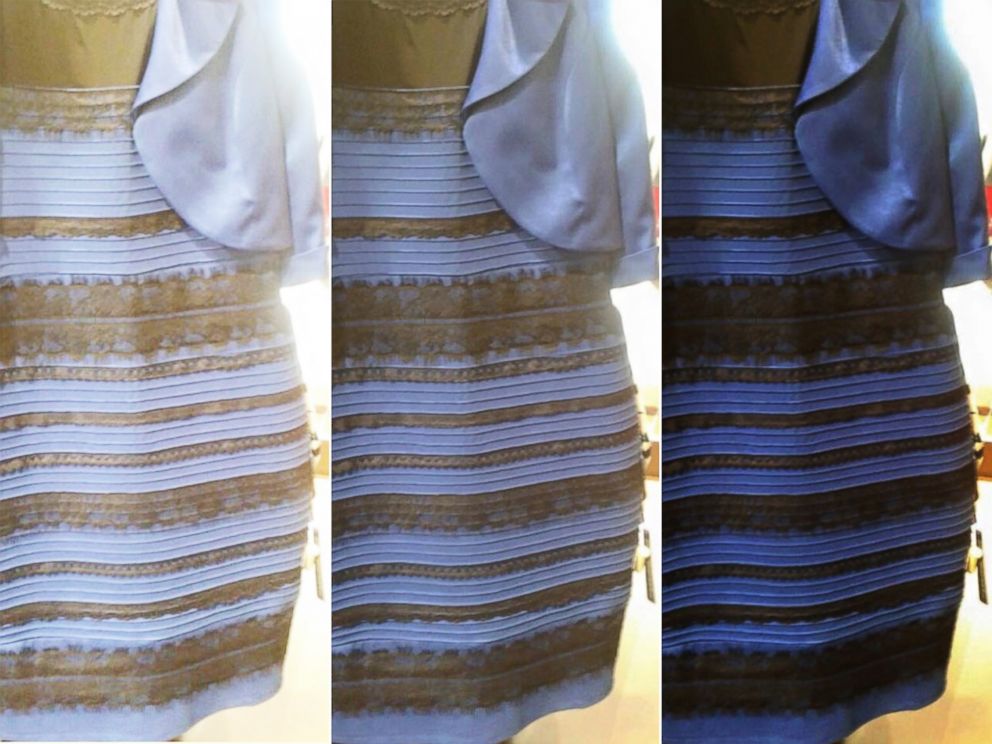 Meerhloz said he credits team members Caitlyn Goldring and Werner Cloete as the people behind the project literally done in less than a day.
"We thought of the idea, produced it and offered it completely free to the Salvation Army in less than 24 hours," he said. "We hope it takes off on the Internet like the original dress did."
The PSA had over 1,200 retweets as of this morning, with dozens of positive feedback from Twitter users.
"Everybody on the Internet, thank you for retweeting, resending and sharing this strong message," Meerhloz said. "Let's keep on going!"
The Salvation Army in South Africa and #TheDress retailer Roman did not immediately respond to ABC News' request for additional comment.