LONDON — -- In what's being billed as the world's first, a drone helped to rescue two swimmers today caught in the surf off an Australian beach.
Gabe Vidler and Monty Greeslade, both 17, were body-surfing in the Pacific Ocean at Lennox Beach, north of Ballina, at about 11:30 a.m. local time when they began to struggle with strong currents and 10-foot waves, 9News of Australia reported.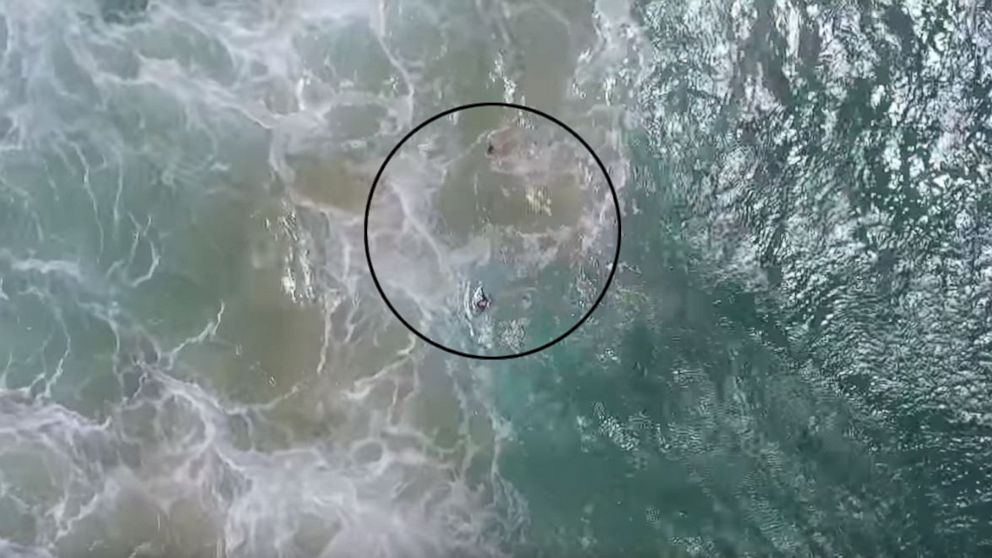 Friends on the beach alerted lifeguards, who had been conducting a training exercise using the drone, according to 9News.
"We noticed we were being pulled really fast. One of our other friends called the lifeguard," Vidler told 9News. At first Vidler and Greeslade thought the drone was a shark, but when they saw the inflatable pod they grabbed on and were pulled to shore.
The struggling swimmers were located within minutes, New South Wales Surf Life Saving said in a statement.
"I was able to launch it, fly it to the location, and drop the pod all in about one to two minutes," Jai Sheridan, the lifeguard piloting the drone, said in the statement. "On a normal day that would have taken our lifeguards a few minutes longer to reach the members of the public."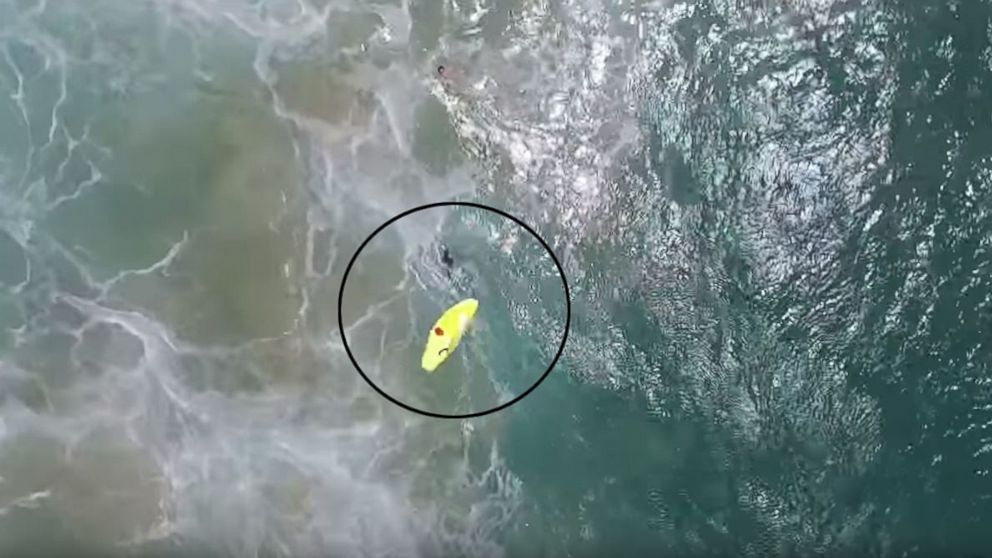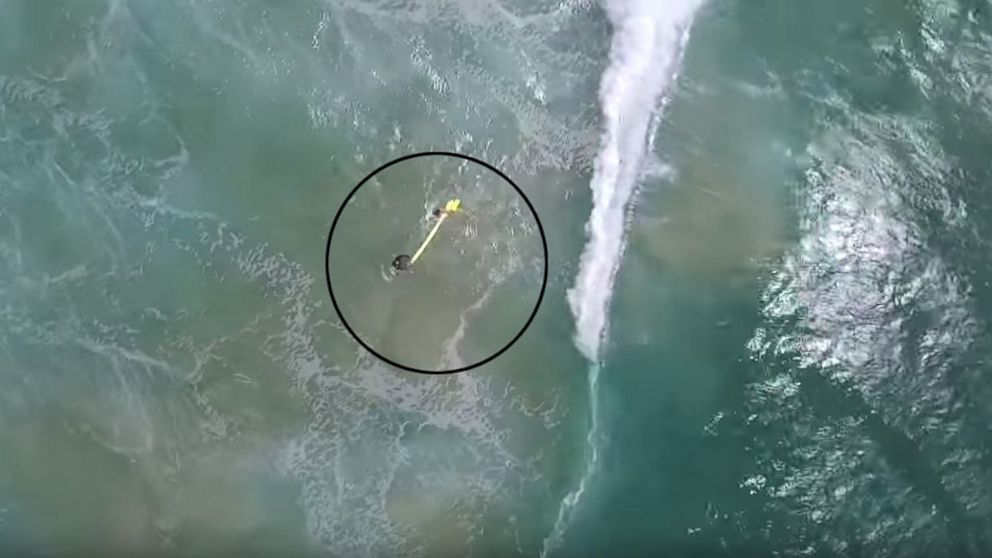 The drone, known officially as the Little Ripper, is part of a new generation of search-and-rescue technology made by the Westpac Little Ripper group in which the Australian state of New South Wales has invested to help protect its beaches, according to Surf Life Saving.
Both teenagers reportedly suffered no injuries in the incident, apart from showing signs of fatigue.