— -- Dubai's glitzy New Year's Eve fireworks show went on as planned even as a massive fire engulfed the exterior of the Address Downtown Hotel nearby -- sending flames shooting into the sky.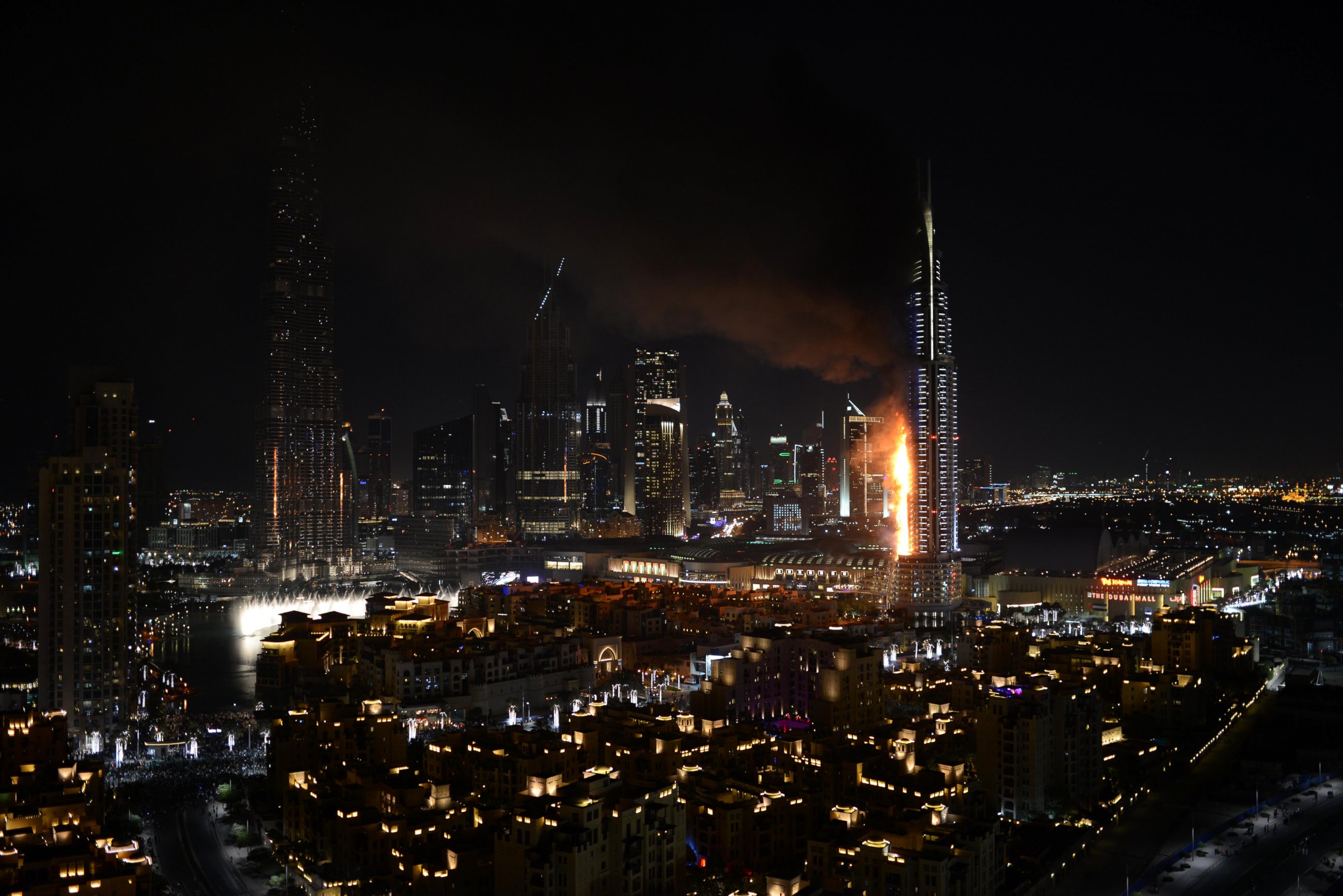 The fire started on the 20th floor, according to the Dubai government. One person suffered from a heart attack, one person suffered from what the government described as a "midlevel" injury and 14 people suffered minor injuries, stemming from the smoke and rush of people trying to exit the building.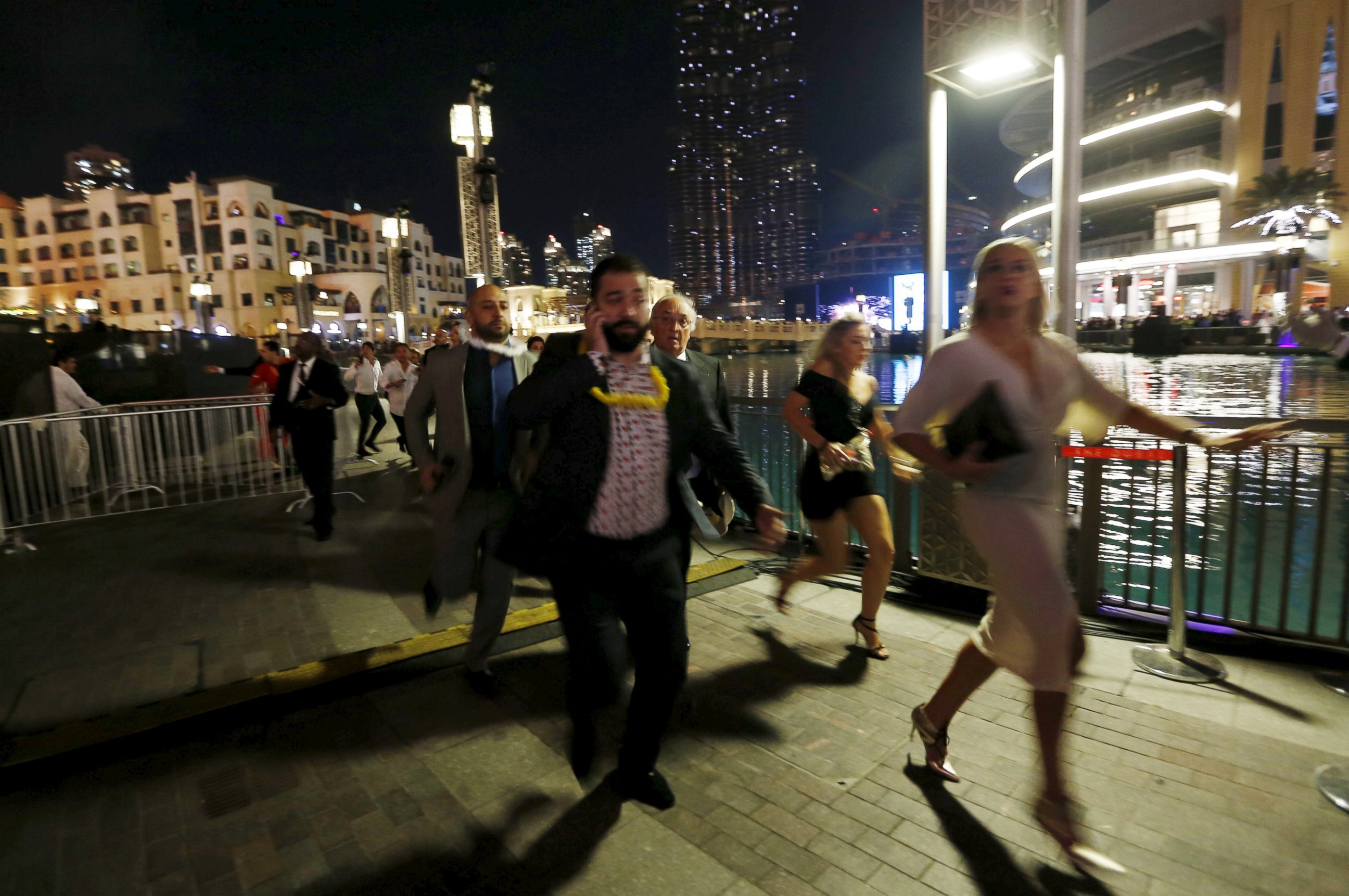 "#Dubai kicks off its magical firework for the new year #MyDubaiNewYear," the government tweeted as the fireworks show kicked off with smoke from the hotel fire billowing in the background.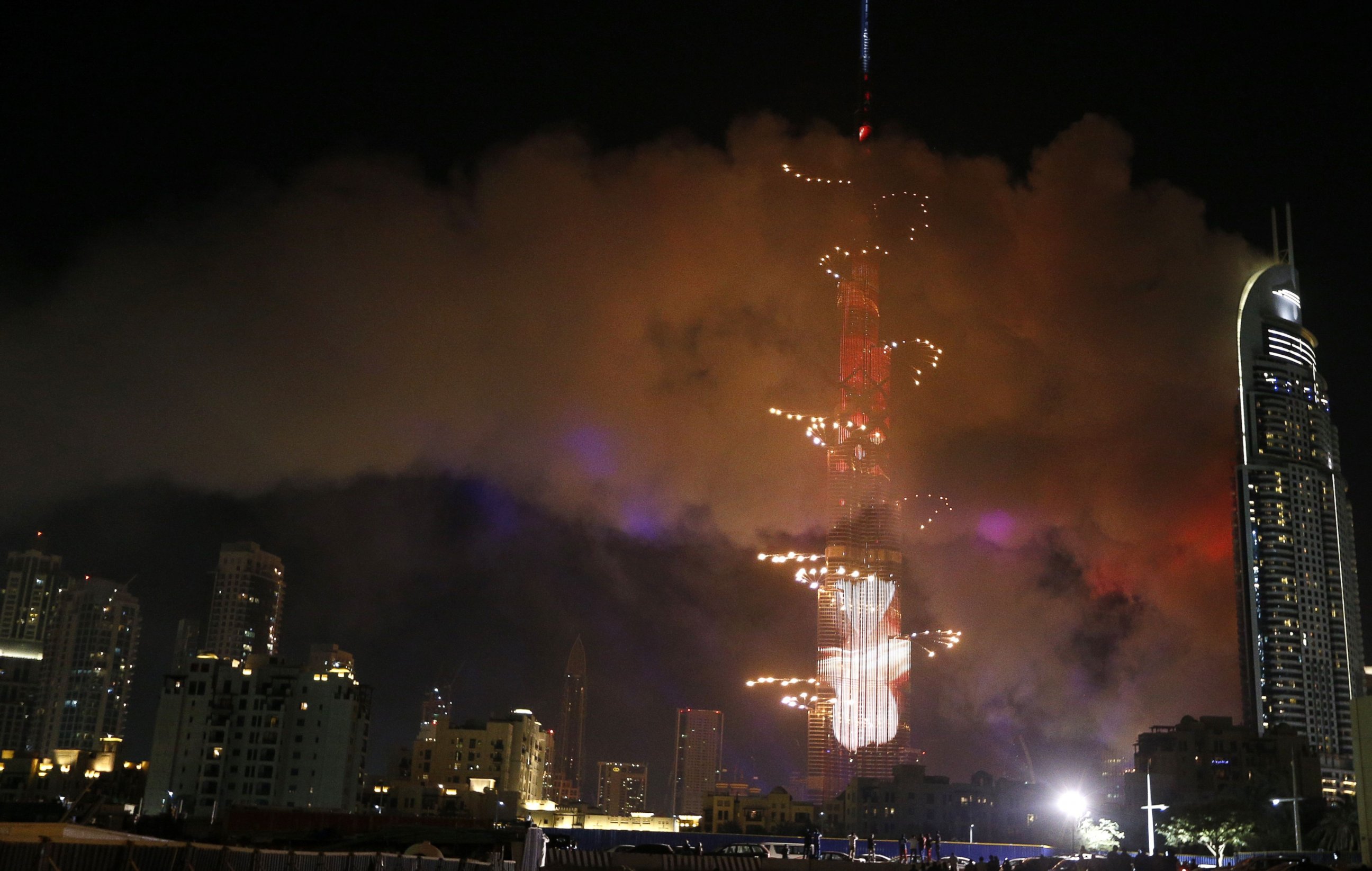 The hotel was evacuated and firefighters have controlled about 65 percent of the blaze, according to the Dubai Civil Defense General. Internal fire extinguishers prevented the inferno from spreading inside the building, the Dubai government said in a tweet.
The Dubai Tourism and Shopping Department will provide alternate hotel housing for those who were staying at the luxury hotel.
The hotel fire is across a waterway from the New Year's Eve fireworks show, which was billed to be "bigger than ever" this year with a 20-minute domino-effect firework display shooting from the entire length of the Burj Khalifa skyscraper, the tallest building in the world. Thousands of spectators lined the streets to see the 20-minute show.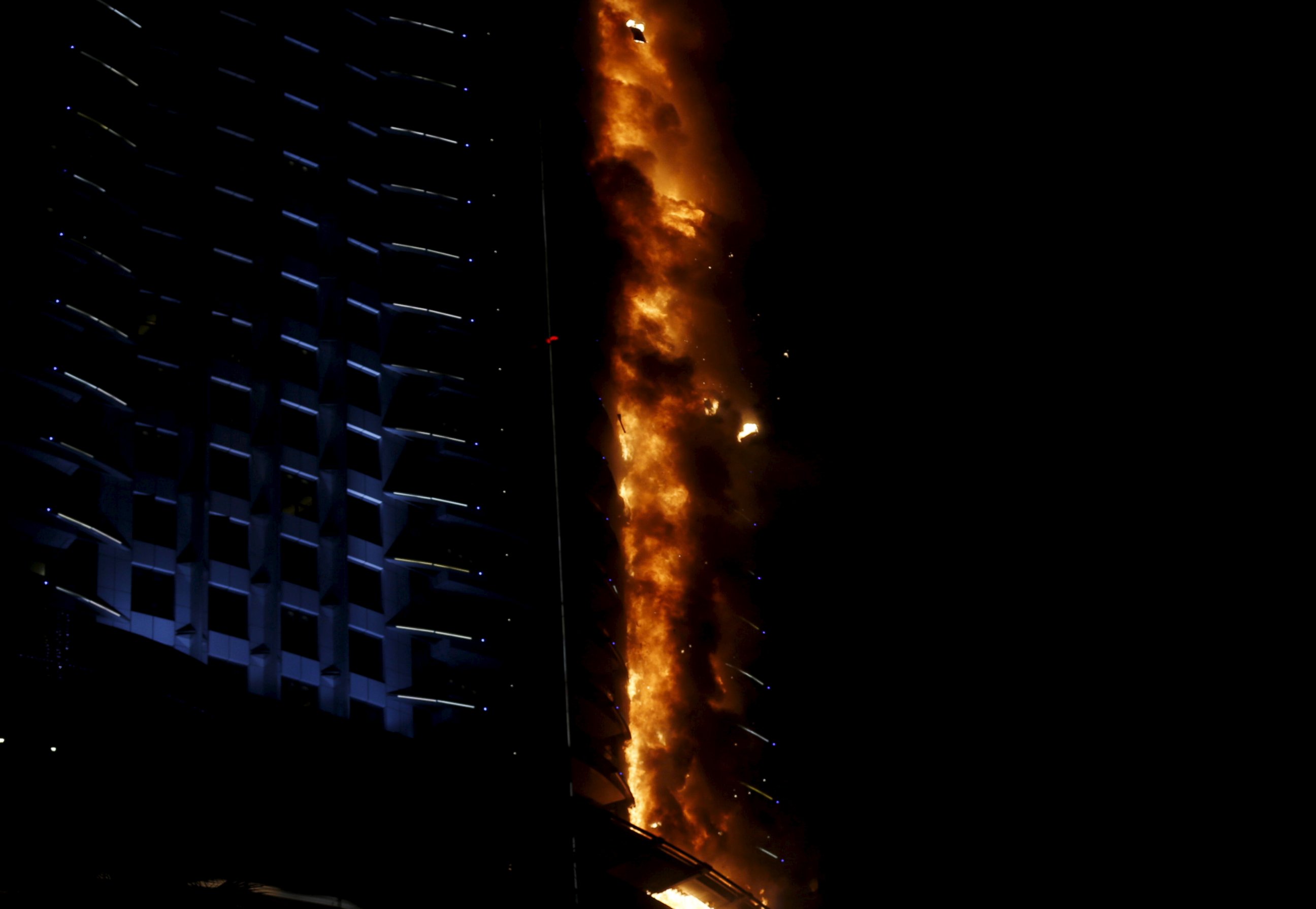 The cause of the fire is still unknown, the government said.