The pilots behind the Two Eagles Balloon flight over the Pacific Ocean landed off the Baja peninsula in Mexico a day after surpassing the distance record for gas balloons.
Recovery teams picked up American Troy Bradley and Russian Leonid Tiukhtyaev on Saturday morning and took them to shore, the Two Eagles Balloon team said. The pilots had a "controlled descent to a gentle water landing," about four miles off the coast.
"They are fine, but are being checked out onshore by paramedics as a precaution," according to the Two Eagles Balloon team.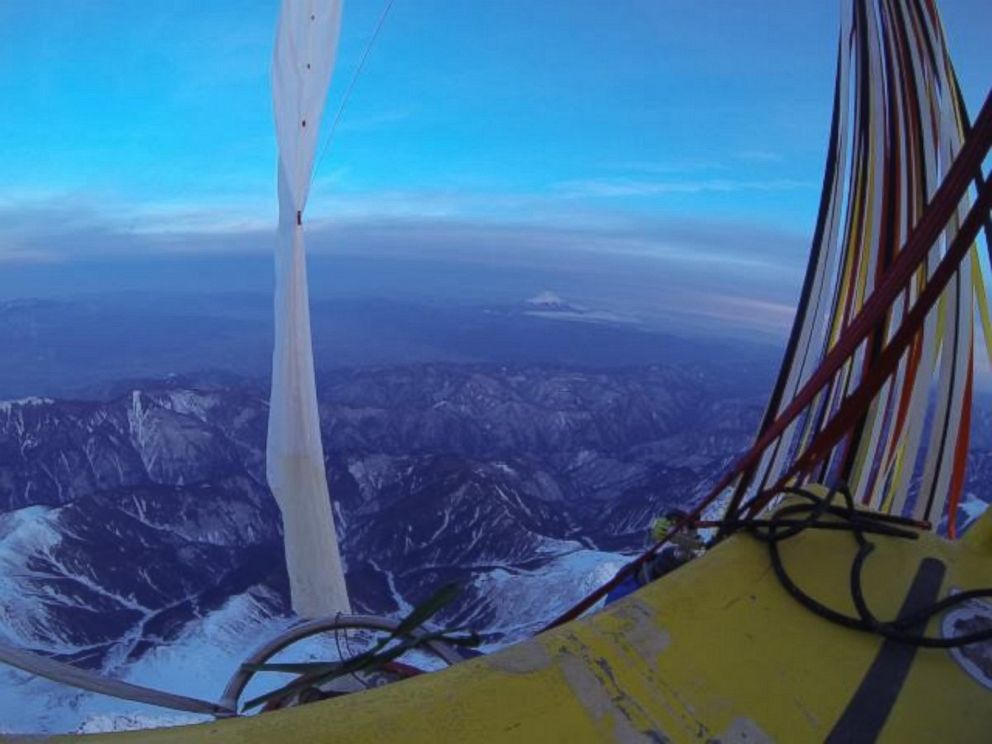 Bradley's and Tiukhtyaev's trip - which began in Japan - lasted 160 hours, and 38 minutes, besting the absolute world record for time aloft for gas balloons of 137 hours, 5 minutes and 50 seconds. They traveled a total of 6,646 miles, better than the previous record of 5,209 miles.
"This project has been alive longer than I have," Bradley's 15-year-old daughter Savannah told ABC News today. "This idea came about very soon before I was born. And then the first attempt was in 2008 but they never found the right weather. They wanted to make sure everything would go smoothly and it definitely would be successful. We're very thankful that they waited until now to find the correct weather window."
Savannah and her mother went to Japan last week to watch the expedition begin.
"I thought I would be more relieved when he launched. But it was a lot more emotional of a time than I had ever imagined it to be," Savannah said. "It was just hard to see him go."
During the flight, Savannah said she was able to call and text her father through a satellite service.
"It was very stressful while he was in the air," Savannah said. "Because I was always worried something would go wrong."
Earlier in the trip, Bradley told Mission Control he was "not nervous at all about the mission," according to the Two Eagles Balloon team, but Savannah says she was relieved today when the balloon landed.
"It was very stressful when they were coming into landing because my dad was very tired," Savannah added. "We were all ready for him to land. He was physically tired because it had been a long trip and I was just really relieved once we finally knew he was down and safe.
"I'm very happy and relieved that it's over and my dad's biggest dream has finally been fulfilled," she said.
Although the two pilots say they were in the air for longer than the duration record of 137 hours, the record has not been officially broken. This will determined by the U.S. National Aeronautic Association and FAI after a long process of documentation and review that can take up to several weeks, or even months.
ABC News' Rachel Hawatmeh contributed to this story.