The rock band Eagles of Death Metal that was performing in Paris when terrorists opened fire in a series of coordinated attacks last November held their first concert back in the French capital tonight, with frontman Jesse Hughes declaring to the audience "I'm Parisian" and performing on stage with a French flag-covered Fender guitar.
Interested in
?
Add as an interest to stay up to date on the latest news, video, and analysis from ABC News.
The California-based band performed at the Olympia concert hall -- not the Bataclan concert hall, where 89 people, including the band's merchandise manager, were killed late last year.
A long line formed at the merchandise table and a number of long hugs were exchanged between attendees before they entered the concert hall. Hughes was seen greeting fans as they entered the venue this afternoon, and the band's co-founder and drummer, Josh Homme, who doesn't normally travel with the band, was on stage playing.
A moment of silence was held during the band's first song, but there were no other explicit mentions of the Bataclan attack.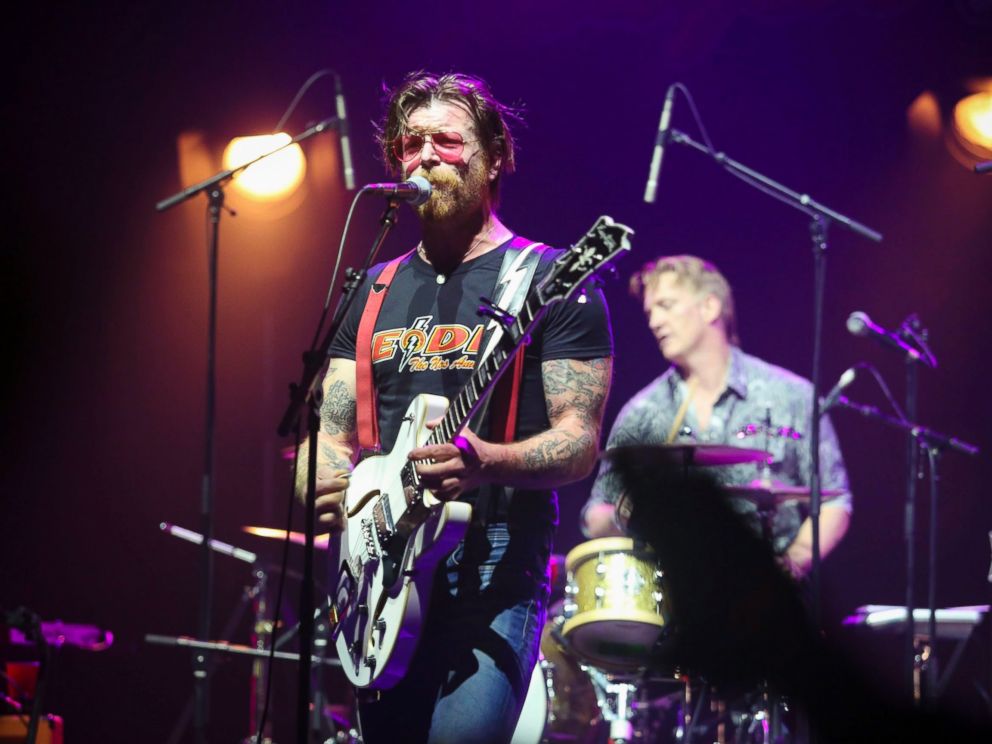 Security at the venue was tight, with five different layers of checks before guests were allowed in, including a police check, two security checks with metal detectors and then two tickets checks.
Counselors and psychologists were on hand at the Olympia ahead of tonight's concert, offering help to those who required it. A concert-goer who told ABC News she had been barricaded in a back room at the Bataclan during the November attack, also met briefly with Hughes, who spent time speaking with the woman and embracing her.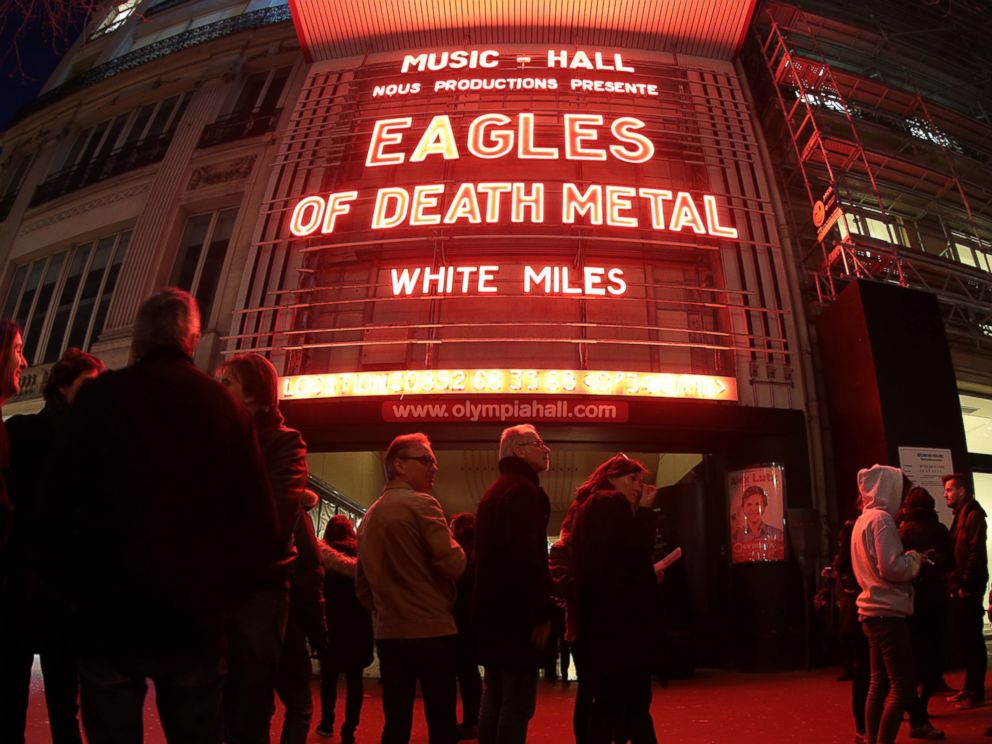 Concert-goer Marine Burger, 18, told ABC News she had given her ticket to the Eagles of Death Metal's November show to a friend who was killed during the attack, and was inspired to attend tonight's show. "At one point I cried, and I thought it was because he wasn't here, and I wish he was here, and I wish he was here instead of me, but I felt so happy to be in the room surrounded by people. It was important to me to be here."