The Ecuadorian Embassy in London may soon end the media blackout on WikiLeaks' embattled founder Julian Assange, but their demands in return for restoring his Internet, phone and visitor privileges amount to new "threats," the embassy's former consul told ABC News on Thursday.
Over the weekend, Ecuadorian officials handed the Australian-born asylum seeker a list of new restrictions -- obtained by ABC News -- to which he would need to adhere in order to restore his virtual access to the outside world, including a prohibition on publishing or saying anything that may interfere with the affairs of other states.
The former top diplomat in Ecuador's London embassy, Fidel Narvaez, is a good friend and vocal supporter of Assange, telling ABC News that he is appalled by the government's actions.
"If implemented, these protocols will turn Ecuador from a protector into a persecutor and the consul staff in London will be forced to act like prison guards," said Narvaez, who left the London embassy last summer after eight years as one of Ecuador's most senior diplomats there. "The protocol is more like a list of threats than an agreement between two parties. Some even directly threaten to remove his Ecuadorean citizenship if he fails to comply.
"It is -- I believe -- tantamount to blackmail and clearly part of an ongoing attempt to force Julian Assange to leave the embassy," he added.
A government spokesperson in Quito declined to comment.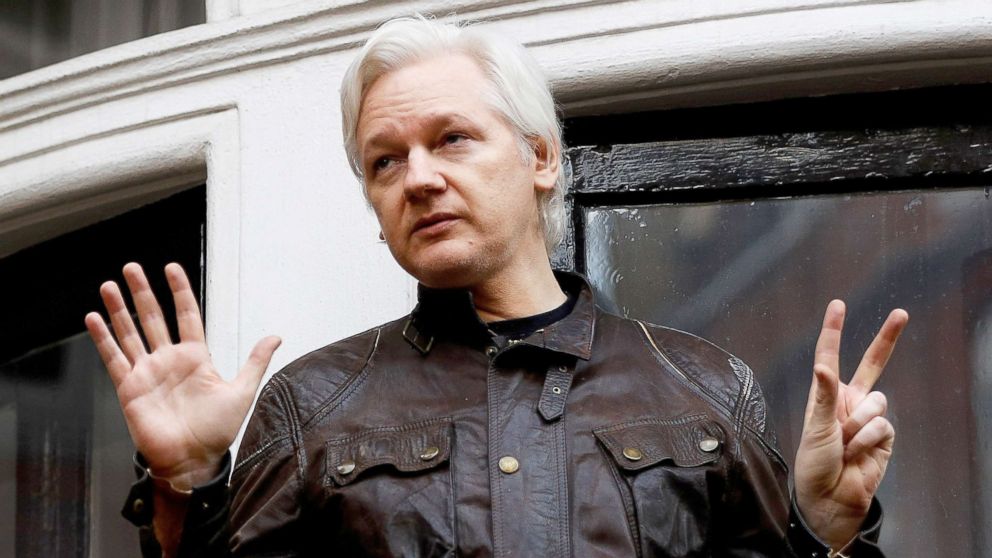 The new "protocols" given to Assange days ago were unambiguous about his prospects for continued activism through WikiLeaks, whose motto is "We Open Governments."
"Mister Assange needs to remember that despite the fact that Ecuadorian Republic recognizes his asylum condition, [Assange] while exercising his right of communication and freedom of speech from the Ecuadorian Embassy in London, is prohibited from any activities that could be considered as political or interfering with other nations' affairs, or that could damage relationships between Ecuador and other states," according to a document listing the new protocols shared with ABC News. An Ecuadorian government official confirmed the document's authenticity.
Assange is also being told to clean up his living quarters and take better care of the pet cat given to him by his children.
"Mister Assange will be in charge of the wellbeing, feeding, cleanliness and proper care of his pet," the Ecuadorian document states. "If he does not provide enough required attention for the pet, the Chief of Mission will require that Mister Assange bring the pet to another person or to a pet shelter away from the diplomatic mission."
Assange appears to be facing a multifaceted crisis.
In March, Ecuador cut off Assange's communications after he tweeted about Britain's accusation that Russia was was behind the Salisbury nerve agent attack against a Russian ex-spy. Government officials in Quito have told ABC News they acted under pressure from other countries, including the U.S.
His base of support has split in recent months over a growing disbelief among many transparency movement activists of his repeated denials of colluding with Russian intelligence to interfere in the 2016 U.S. presidential election.
And the new protocols highlight what an increasingly unwelcome guest Assange, who has been confined to the embassy since 2012, has become. His legal team says Ecuador's president, Lenin Moreno, wants political cover for eventually stripping Assange, whom Moreno calls a "hacker," of his Ecuadorian citizenship and asylum, perhaps as a way of fostering better relations with the U.S.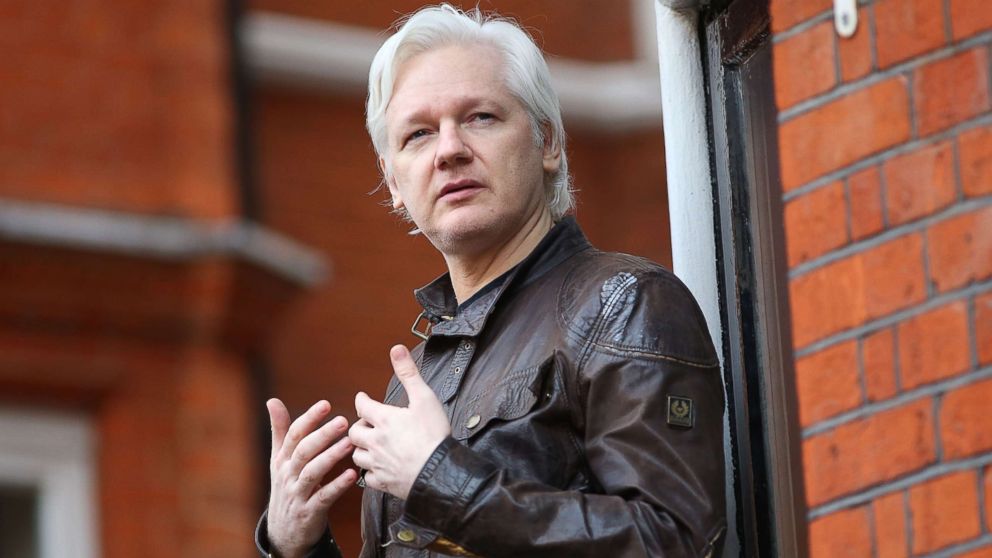 Assange must adhere to the new conditions strictly, the document states, or face "termination of asylum," a potentially disastrous development for the controversial publisher of sensitive secrets.
If he were to be expelled from the embassy, he could face immediate arrest by British police on an active warrant for "failure to appear" in court while out of jail on bail six years ago related to a now-closed rape inquiry in Sweden.
There are no known criminal charges anywhere against Assange, but his lawyers have said in recent months that they fear he will then be charged by and extradited to the U.S. for either publishing U.S. government secrets or in connection with allegations that WikiLeaks collaborated with Russian military intelligence to disseminate hacked emails that were damaging to the Clinton campaign, a focus of Special Counsel Robert Mueller's ongoing probe of Russian interference in the 2016 election.
Assange has denied receiving hacked emails form a state actor.
Friends and associates have compared the sweeping restrictions, first imposed on Assange in March, to "solitary confinement," and they have expressed concern about his health and emotional wellbeing.
"This protocol is very severe and we consider that it violates rights of the asylum that is supposed to be a protection concept," an Assange's adviser who requested anonymity said of the new rules. "It is a real prison regime."
ABC News' Kirit Radia contributed to this report. Sean Langan is a documentary filmmaker and ABC News contributor in London.