Egypt to open new museum in hopes of boosting tourism
The Grand Egyptian Museum is expected to open in early 2019.
CAIRO -- Not too far from the Great Pyramids of Giza is the $1 billion Grand Egyptian Museum.
The new museum will house 100,000 artifacts – from Egypt's prehistoric times to its Greek and Roman eras – making it the largest museum in the world dedicated to the heritage of a single civilization.
Almost 6,000 workers are involved in the construction of the museum on a daily basis, ahead of a scheduled soft opening in early 2019.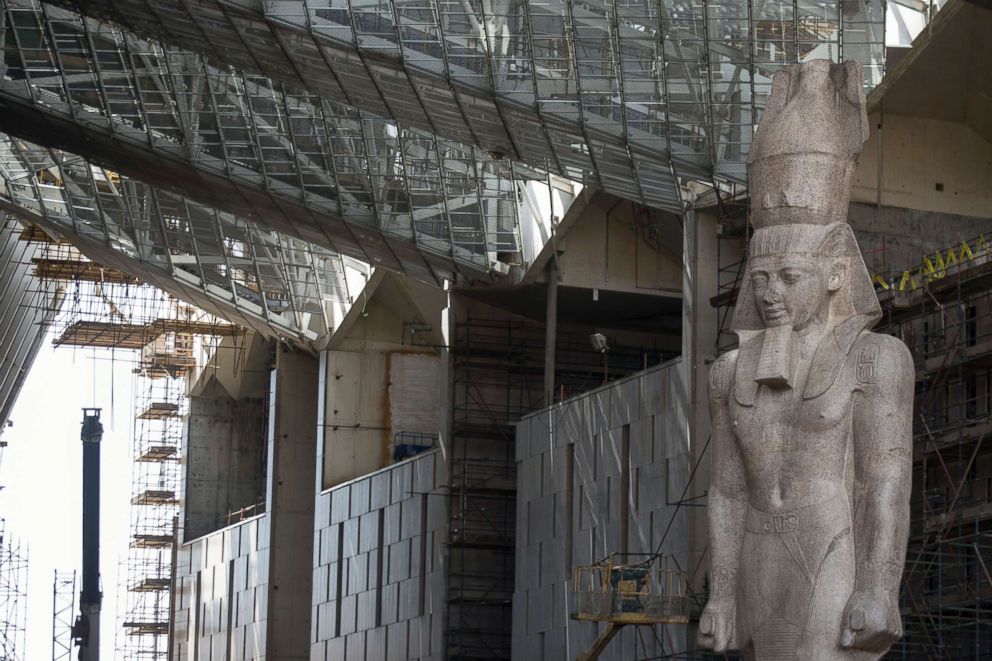 The GEM is part of a bigger complex that will include an exhibition space, movie theater and other educational, cultural and entertaining facilities that target tourists of all ages.
"The GEM is not only for the tourists coming to Egypt. [It also] addresses the young generations of Egyptians so they know about their cultural roots and to raise awareness about heritage among all different ages in Egypt," Tarek Tawfik, the museum's director general, recently told ABC News.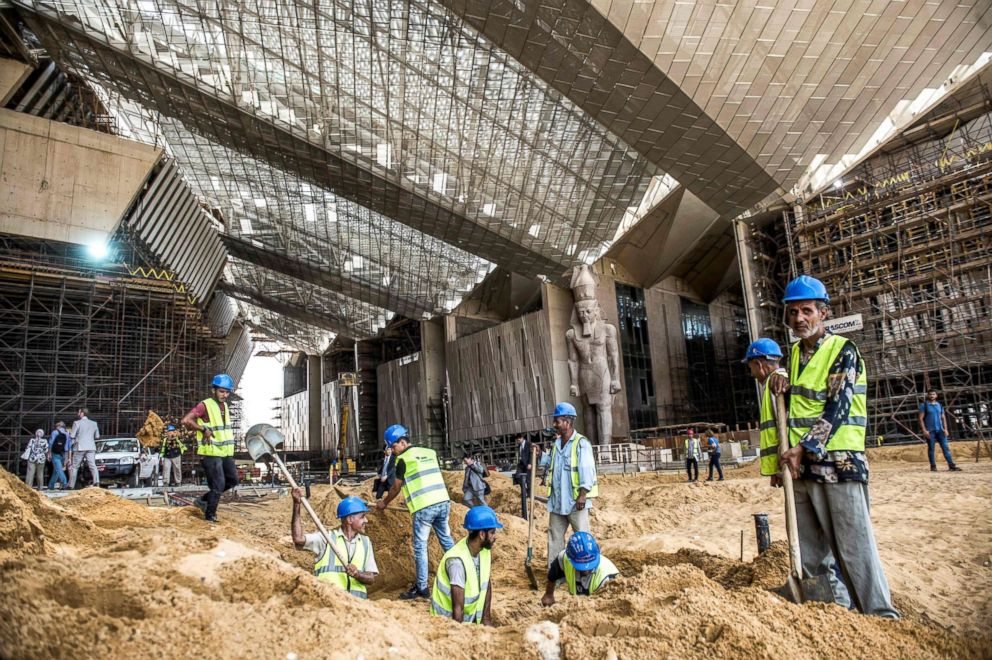 Tourism savior?
Museum officials hope it will help boost the country's tourism, which suffered as a result of political turmoil and militant attacks that have targeted tourists. Recent government statistics show that the industry is slowly recovering.
"All potentials for tourism boost have been provided," Tawfik said, explaining that a new charter airport will be opened a short distance away from GEM.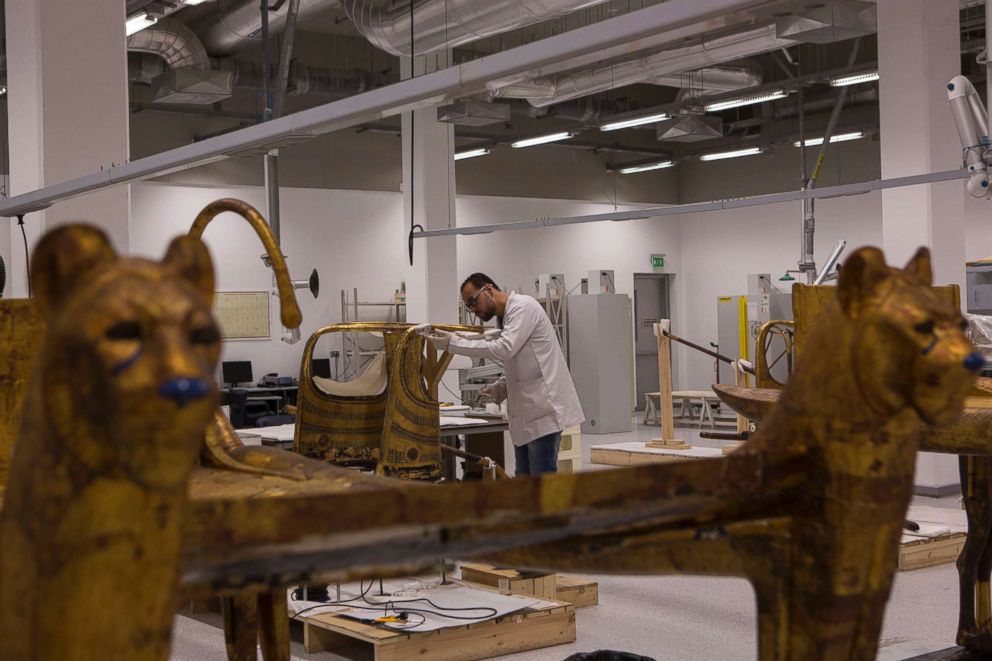 According to Tawfik, more than 15,000 people will indirectly benefit from the museum's grand complex, which is prepared to welcome up to 10,000 visitors a day.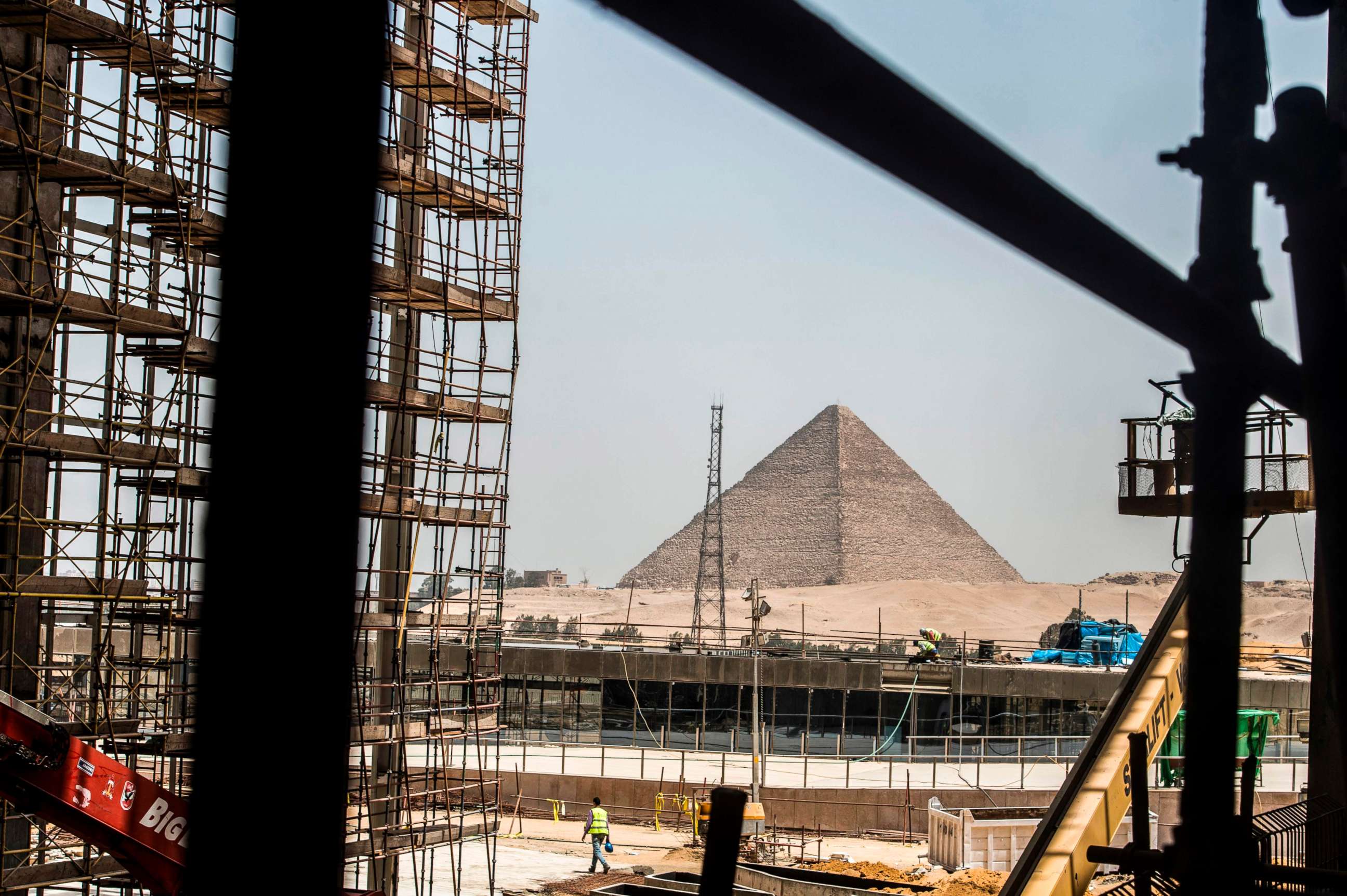 Tut's collection
One of the museum's highlights is the complete collection of Tutankhamun's tomb, which was discovered in 1922.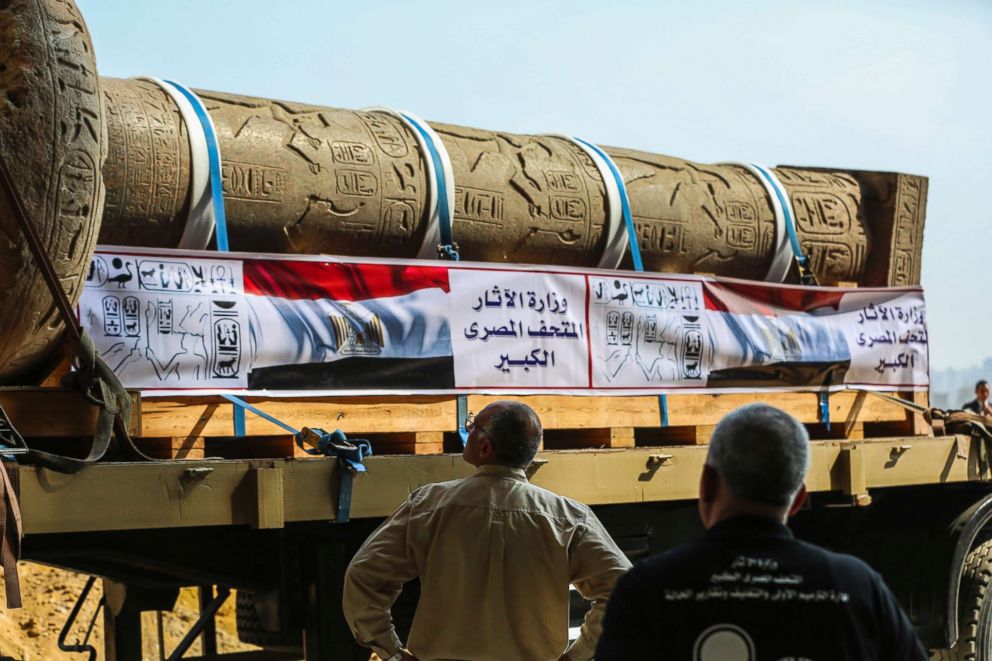 Only 1,800 pieces of the collection have previously been on display, according to Tawflik. Now all 5,000 pieces will be available to view.
"Tutankhamun will be displayed in a totally new way that will reveal the man behind the gold mask," he said.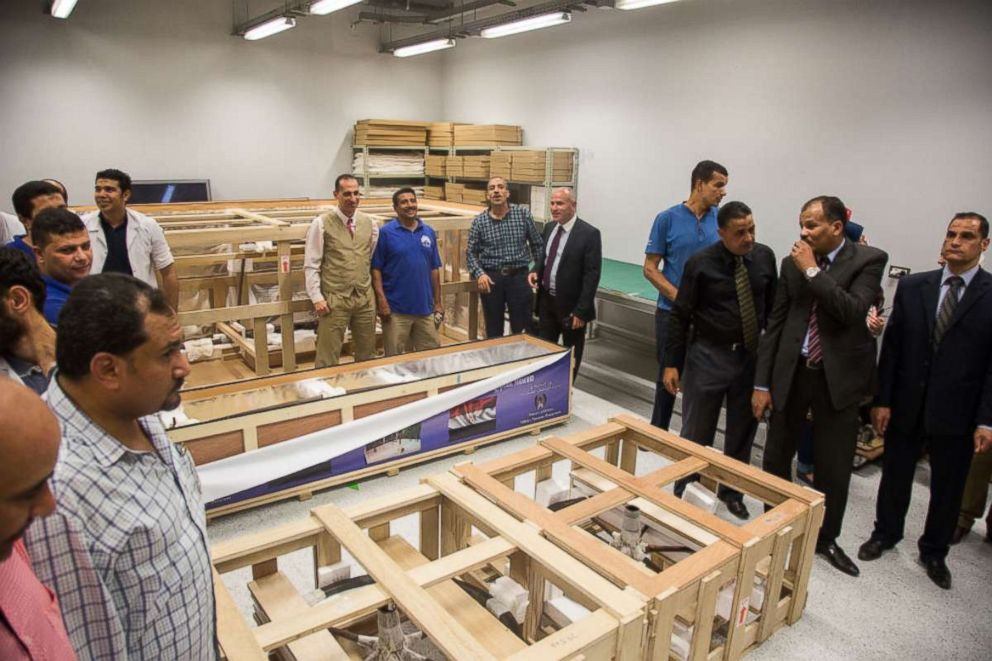 Inside the wooden artifacts lab, conservators are working on Tut's funerary beds and chariots that have not been restored for almost a century.
"The facilities and the environment provided at the GEM's lab do not exist anywhere else in Egypt," Mohamed Mostafa, one of the conservators, told ABC News.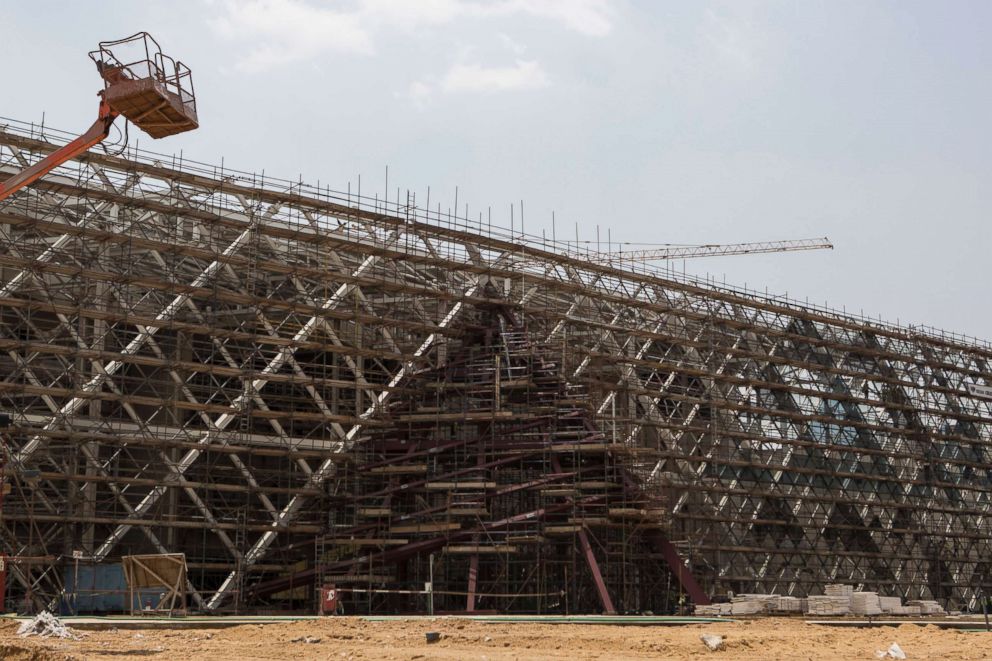 "We are now catching up to international institutes" like the British Museum and the Metropolitan Museum of Art, he added.