CAIRO -- The Egyptian government is cracking down on journalists who report critically on the country's security forces, saying it considered such "false" journalism an act of "high treason."
"If someone defames the army or the police, he is defaming all Egyptians," warned President Abdel-Fattah El-Sisi last week. "This is not freedom of expression."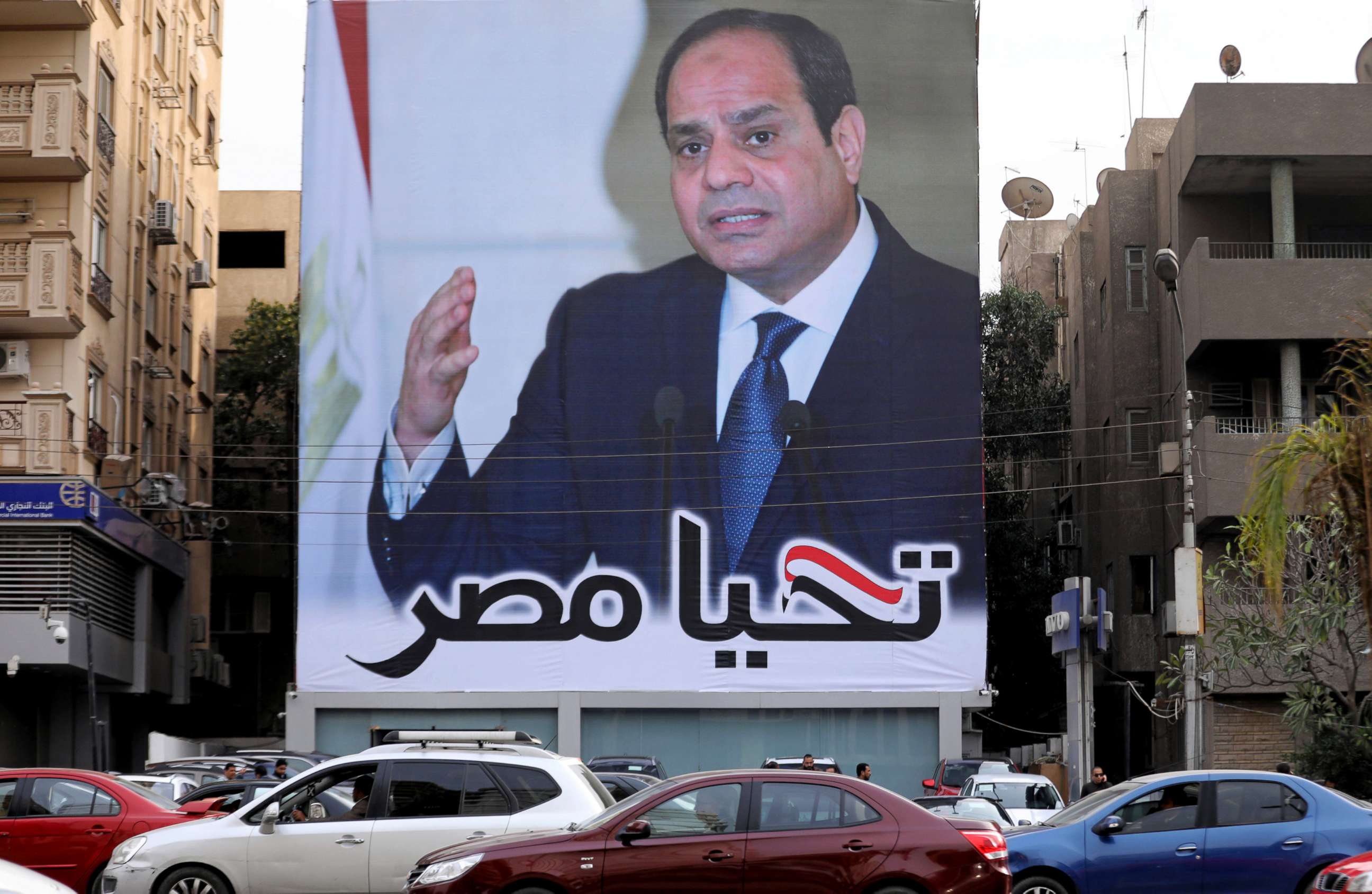 The threat comes just a month before the presidential elections in Egypt, which El-Sisi is all but certain to win after his potential opponents were forced out of the race or arrested.
At least 20 journalists have been in police custody since December, according to the Committee to Protect Journalist (CPJ), and more than half of those detained face charges of "spreading false news."
Since last summer Egypt has blocked over 500 news websites.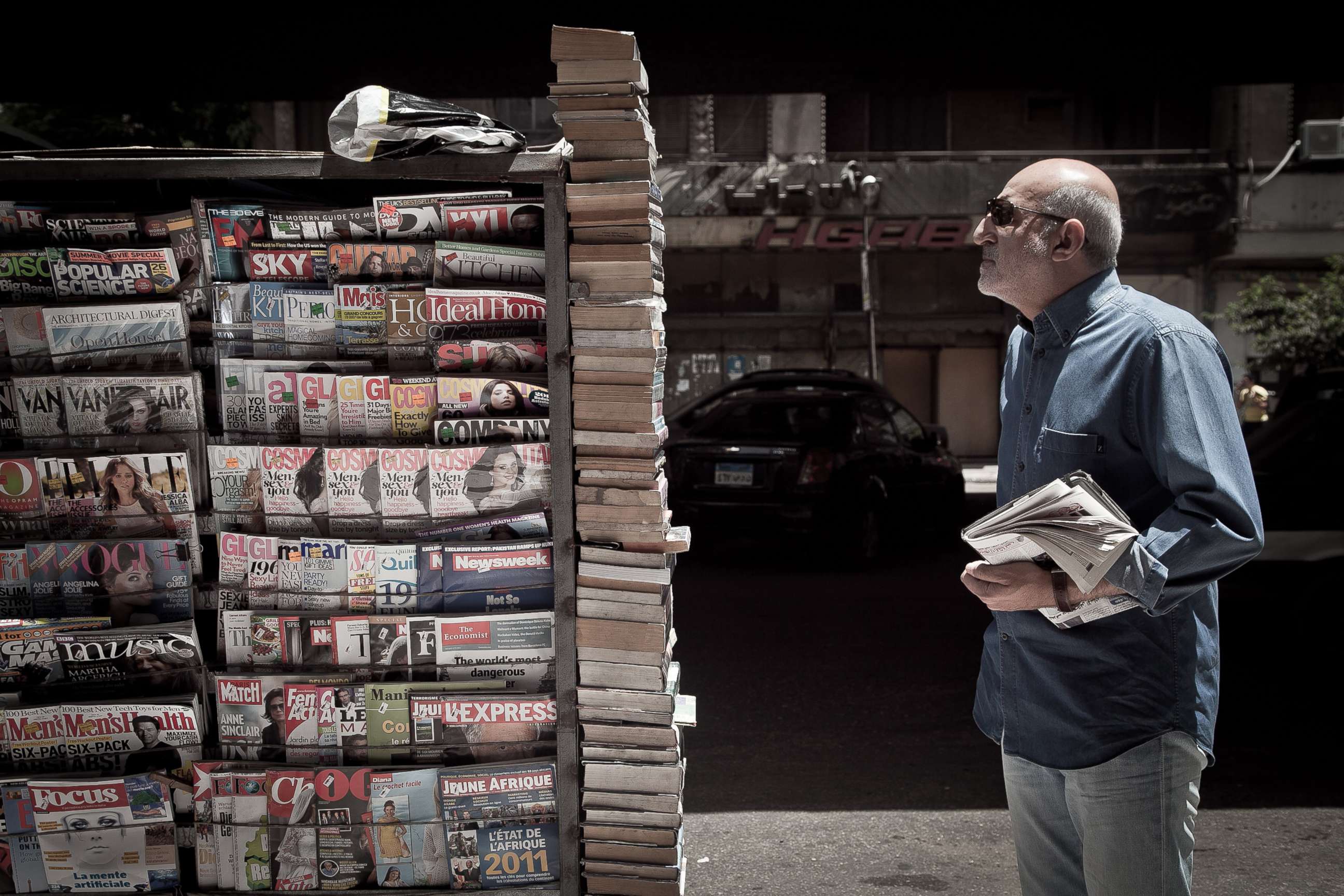 One journalist from one of those local blocked websites -- who, like others, spoke anonymously for fear of retribution -- said since 2013, reporting in the field has become extremely challenging.
"If you are at the wrong place at the wrong time you can easily be framed, accused of false reporting or [of] being a member of a terrorist group," the journalist said.
It has been almost a month since security forces launched a military operation, involving all branches of the Egyptian army as well as the police, in an effort to eradicate terrorism in the Northern Sinai peninsula where security forces have been battling with Islamist militants for years.
The government is extending the battle to parts of the western desert and the Delta, too.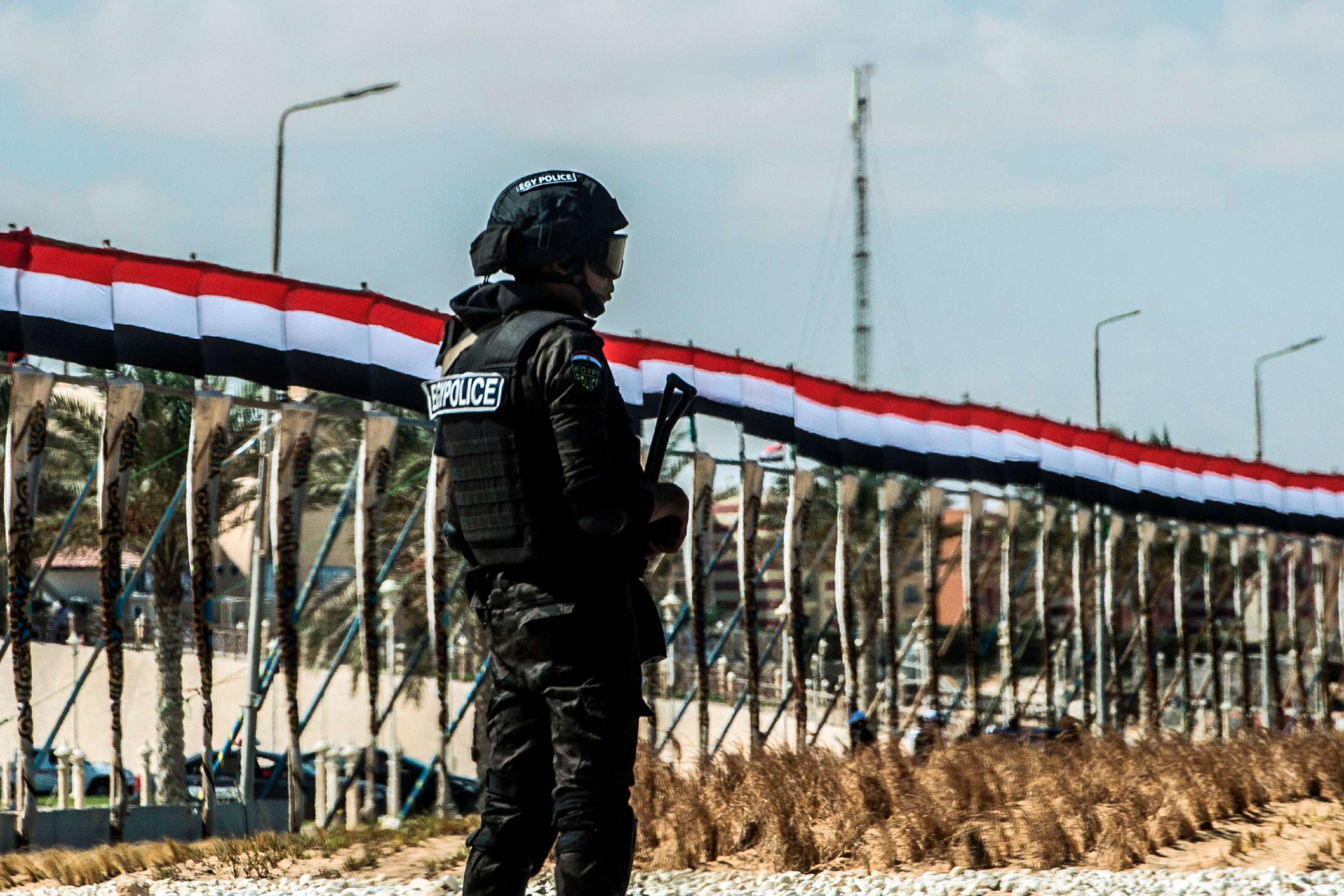 In recent years, journalists have been prohibited from reporting in areas where security forces are battling militants. Also, the government has seen any criticism of the military or the police as a conspiracy to undermine their fight against terrorism.
"I want to tell the media, the army and the police who represents Egyptians are being killed and injured for over four years or more," El-Sisi said. "And, of course, it is not appropriate for you [all state apparatuses] to allow their defamation."
"No one can defame the police or military while I am here," he added.
On Wednesday, the country's general prosecutor ordered state prosecutors to take "needed criminal proceedings" against media outlets that deliberately publish false news to "disturb public security."
According to the statement, the order comes after noticing recent efforts by "the forces of evil" to jeopardize the nation's safety and security through the "publishing and spreading of lies."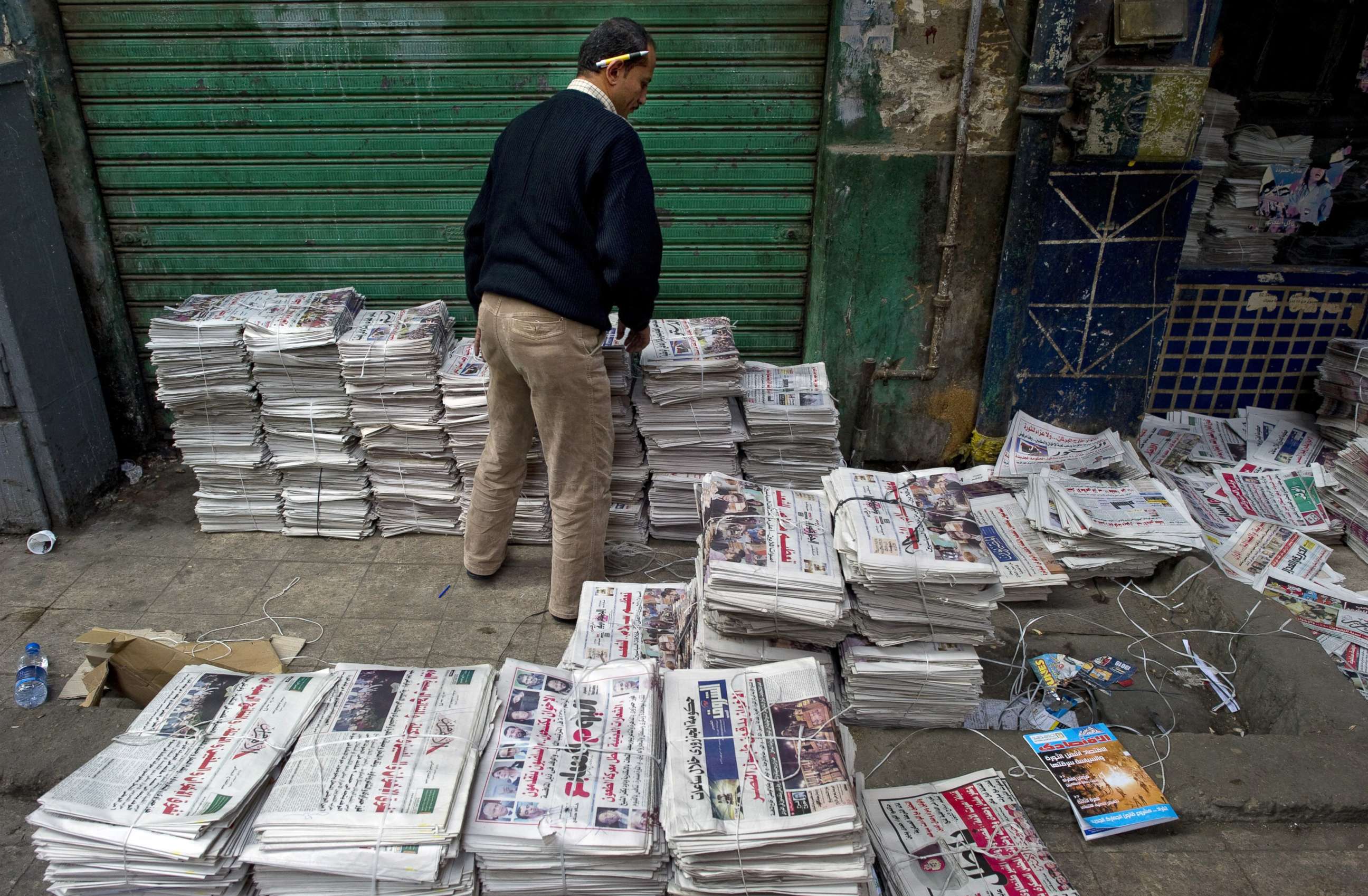 It also comes after the State Information Services (SIS) ordered officials in Egypt to boycott British Broadcasting Corporation, or BBC, over a report that detailed allegation of forced disappearances in Egypt.
The report included an interview with a mother who said police authorities tortured and kidnapped her daughter. A short time later, the daughter appeared on a popular local talk show and denied her mother's allegations.
A journalist working for state-owned publication tells ABC News that having the prosecutors directly monitoring the media is a tactic that is "frightening."
He added that the order already comes in an atmosphere where it is impossible to write anything critical, "even regarding social not political issues."
Last week, two journalists were arrested in Alexandria for filming without a license while working on a story about the city's historic tramway.
"I can't write anything critical," the journalist said. "And if I am freelancing for other publications I choose not sign my stories."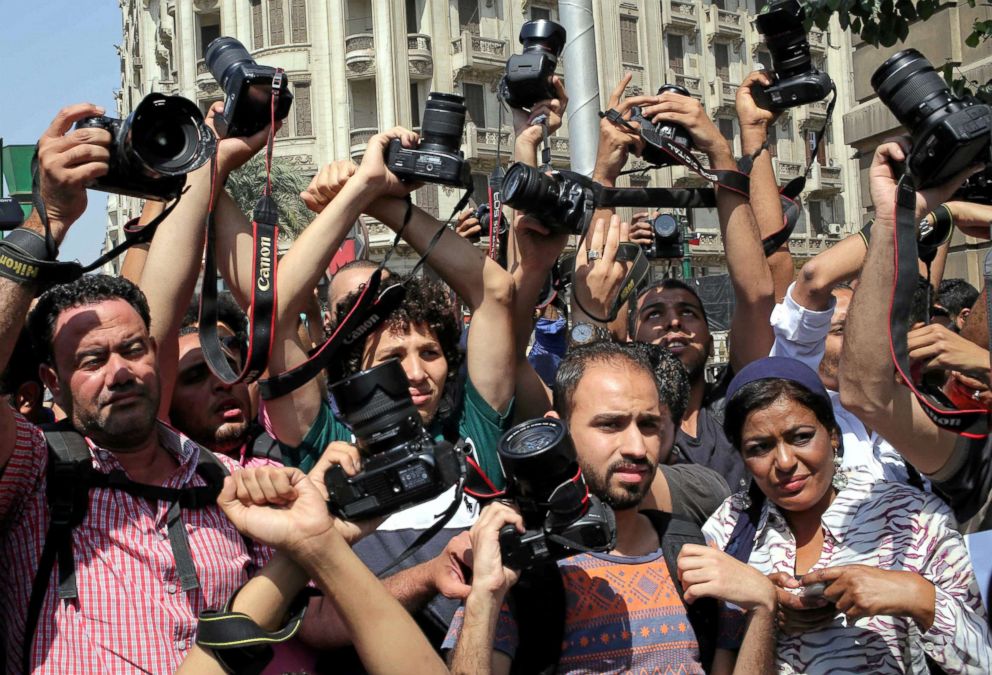 Another reporter working for a foreign publication says while the prosecutor's order reflects the bigger picture in Egypt right now, it was still a surprise.
Both journalists agreed that this was the worst time for journalism in Egypt.
While the tactics are scaring some journalists, others are still writing about controversial issues.
"I think it is very difficult to silence everyone," one journalist said. "This is not how society works."