11 dead after roof collapse at baptism ceremony in Mexico
The roof collapsed during a church service in Madero.
Eleven people have died following a roof collapse at a church in Mexico on Sunday, according to local authorities. Everyone else has been removed from the debris, Mexican officials said Monday.
The collapse, which trapped between 30 to 40 people, happened at the Iglesia Santa Cruz Church, a Catholic church in Madero, Tamaulipas, Mexico, Mexican officials confirmed to ABC News. A baptism was being celebrated at the time with approximately 100 in attendance.
Seven adults and three children were among the dead. A total of 60 people were injured, with 23 still in the hospital on Monday.
Following the tragic accident, the Tamaulipas Government released a statement confirming the church collapse and an initial total of seven fatalities, which later increased to 10.
"Today at 2:18 pm, there was a collapse of the roof of the church of the Holy Cross in Cd. Madero, presumably due to a failure in its structure, security and civil protection corporations arrived at the scene, in addition to the municipal authorities that since that moment are taking care of the situation," the statement read.
"Following this accident, unfortunately the death of 7 people is confirmed, in addition, 10 people have been rescued who are injured and have been transferred to hospitals, 3 to the Civil Hospital and the remaining 7 to the General Hospital Dr. Carlos Canseco. Debris removal continues for rescue efforts," the statement continued.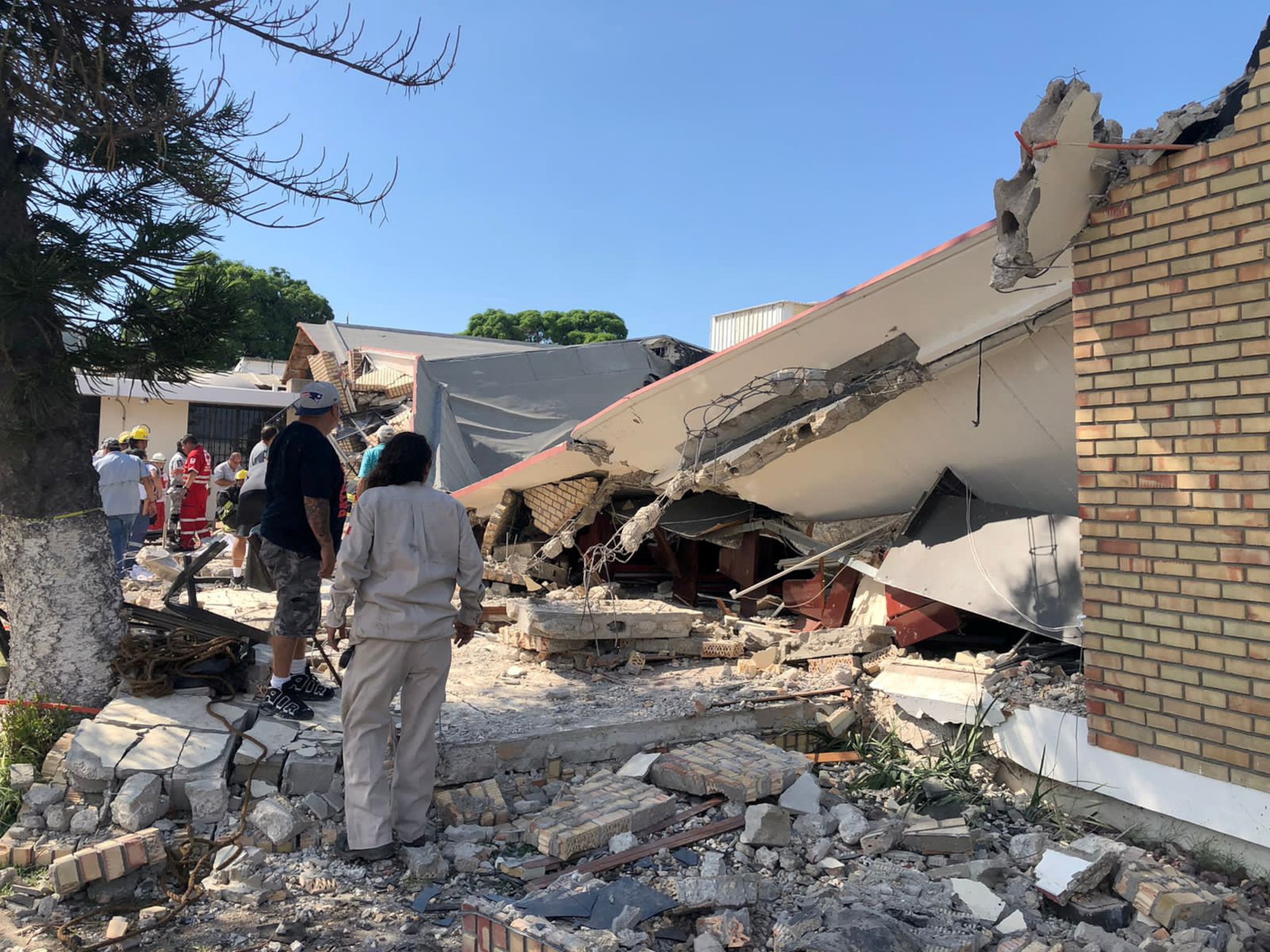 "Governor Américo Villarreal Anaya, has instructed the General Secretary of Government, the coordinator of Civil Protection of the State and the authorities of the Health sector, to head to the scene of the events to coordinate the work and personally attend to the affected families."
Federal and state security forces, civil protection and rescue corporations are on site, according to officials.