An American pastor who has been jailed in Turkey for a year and a half denied all charges against him in an emotional first day in court.
Following an attempted coup in Turkey, Andrew Brunson, a 50-year-old evangelical pastor from North Carolina, was arrested as part of a sweeping crackdown on political opponents of president Recep Tayyip Erdogan. Despite his case being raised by U.S. officials at the highest levels, including President Donald Trump, he's now standing trial for terrorism and espionage.
Brunson faces up to 35 years in prison.
In particular, Turkey has accused Brunson of working for the Gulenist movement, a political organization led by Fetullah Gulen, a Turkish cleric in exile in the U.S. whom Erdogan has accused of fomenting the coup. Gulen has denied the charge, and Brunson denied any involvement with Gulen in court Monday.
Being a member of Gulenist movement is an insult, Brunson told the court, because as a Christian man he wants to raise followers for Jesus Christ.
Brunson, who has lived and worked in Turkey for 23 years, got so emotional at one point he had to pause his testimony. He said he had had a psychological breakdown and is now using anti-depressants, and he has lost more than 50 pounds in prison, according to his lawyers.
The judge, however, concluded Monday's proceedings by ordering Brunson back to a notorious prison where he was first jailed. The case will resume May 7.
"Instead of being returned to the prison where he had been held most recently, the judge ordered Pastor Andrew to be taken back to an overcrowded and extremely grim prison where he was held initially," said Jay Sekulow, chief counsel of the American Center for Law and Justice, which helps represent Brunson.
The ACLJ called the decision "an escalation" and said it was "devastating" to Brunson and his family, some of whom were in court Monday -- including his wife, Norine, who was initially imprisoned with him.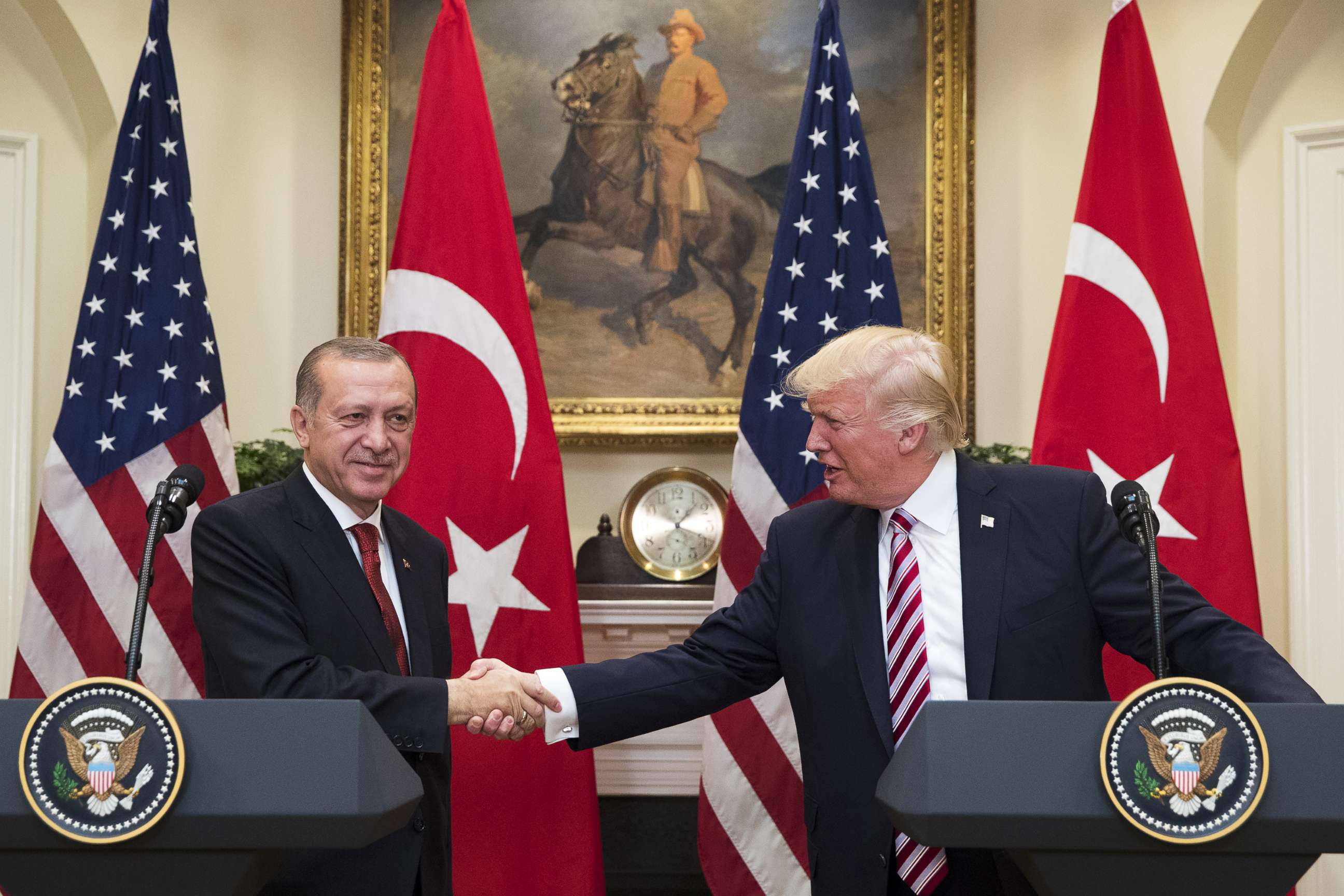 Sekulow is also one of Trump's lawyers for the Russian investigation, and Trump has personally raised this case with Erdogan, according to the White House.
The U.S. reaction on Monday was "faith" in Turkey's "commitment to justice," not the urgent warnings of his lawyers.
"We have seen no credible evidence that Mr. Brunson is guilty of a crime and are convinced that he is innocent," State Department spokesperson Heather Nauert said in a statement. "We hope that the judicial system in Turkey will resolve his case in a timely, fair, and transparent manner."
Both U.S. Ambassador-at-Large for International Religious Freedom Sam Brownback and North Carolina Sen. Thom Tillis were in the courtroom Monday.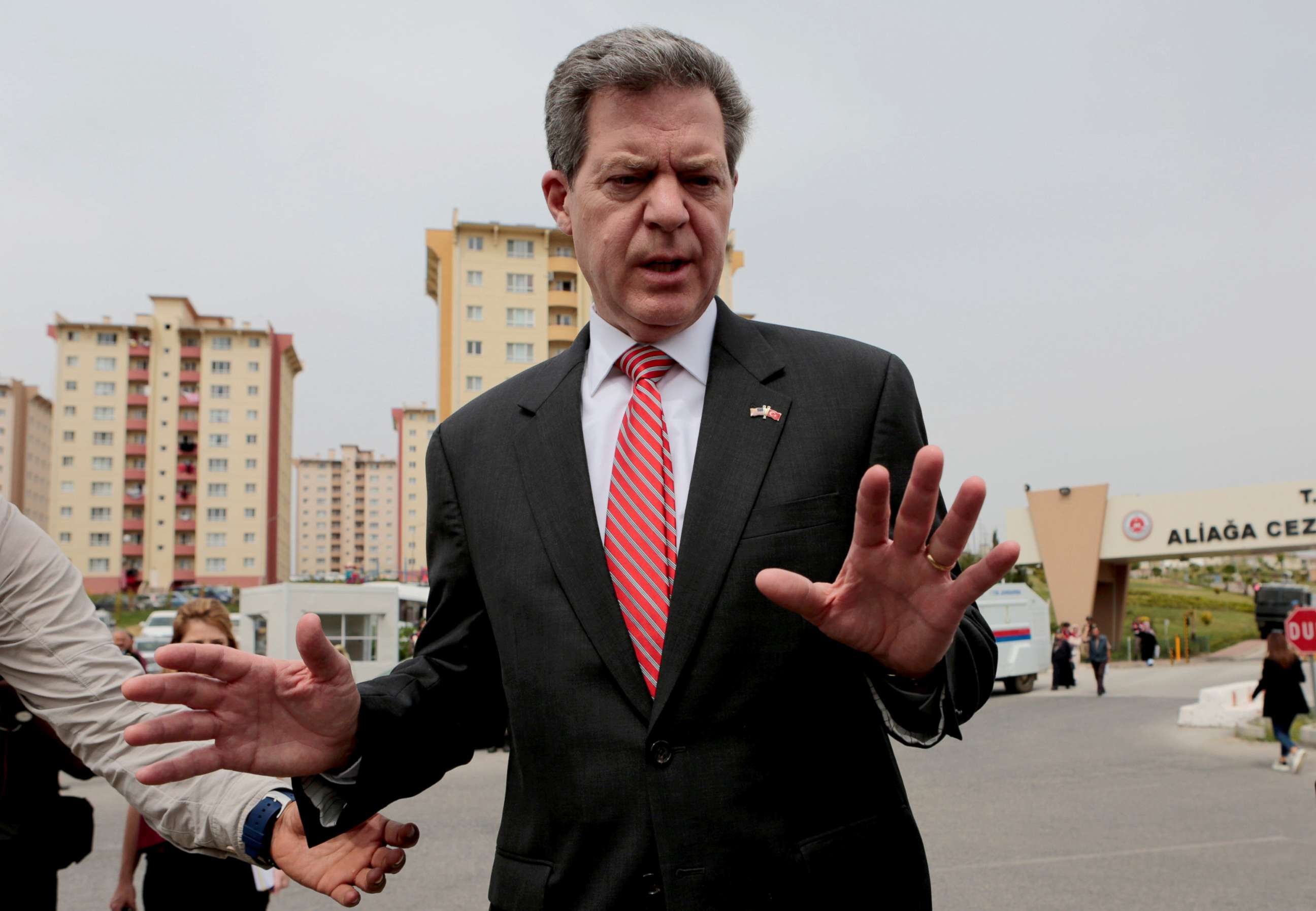 Washington has been trying to work with Turkey to release Brunson, instead of being seen as overly critical.
Erdogan has floated the idea of a swap -- Brunson in exchange for Gulen, a legal permanent resident in Pennsylvania -- in a deal that would amount to hostage negotiating, according to Brunson's lawyers.
The U.S. has said officials still are reviewing Turkey's extradition request.