— -- An emotional candlelight vigil was held in Manchester's St. Ann's Square one week after a terror attack killed 22 people and injured dozens more.
Hundreds turned out for the event, where a moment of silence was held at 10:32 p.m. local time -- exactly one week after the attack began.
A sea of flowers, candles and balloons filled the square as hundreds of mourners paid their respects to the victims.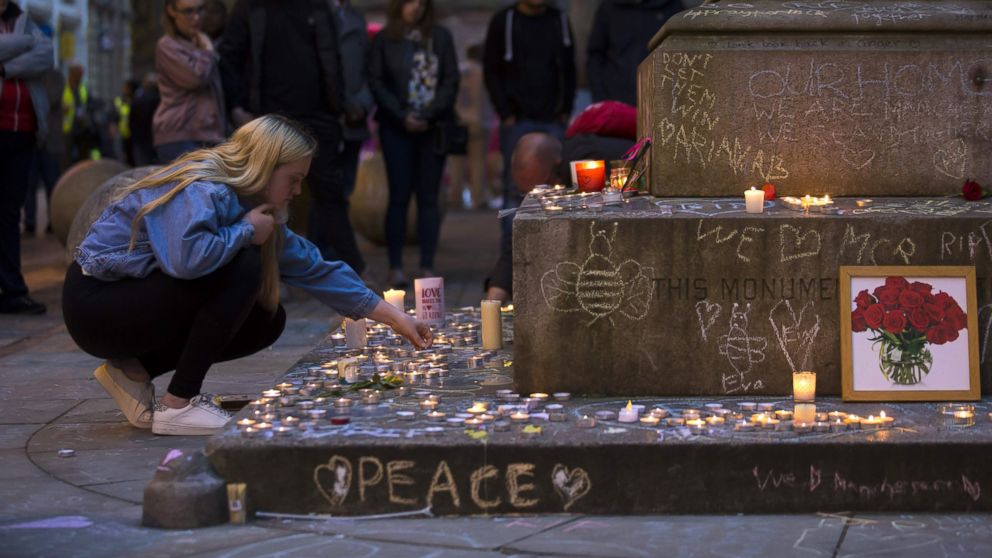 One young attendee, who was wearing a wearing an Ariana Grande T-shirt from last year's Honeymoon Tour, told ABC News that she attended the vigil because she wanted to "prove" that they could "get through anything."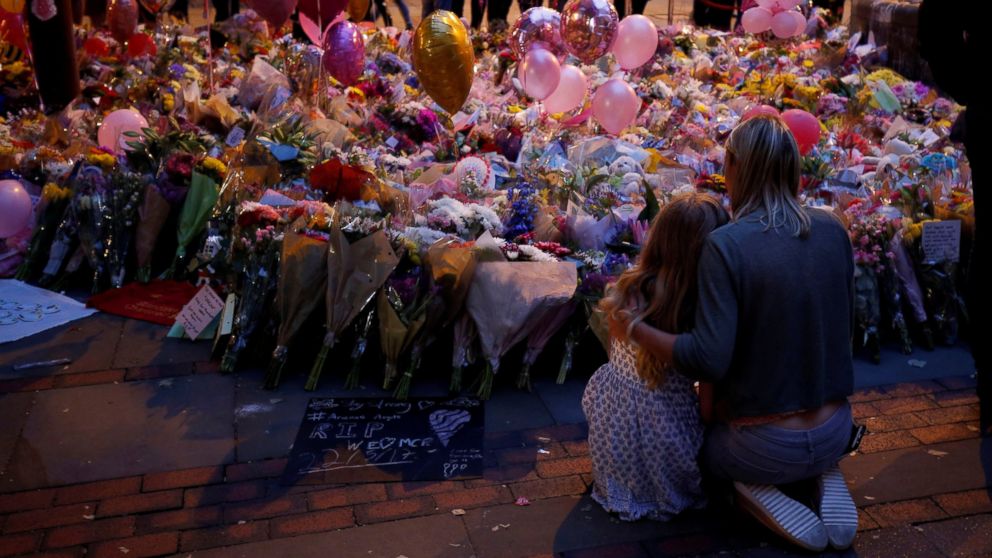 Another teenage girl said, "The whole Manchester was very disgusted about what happened."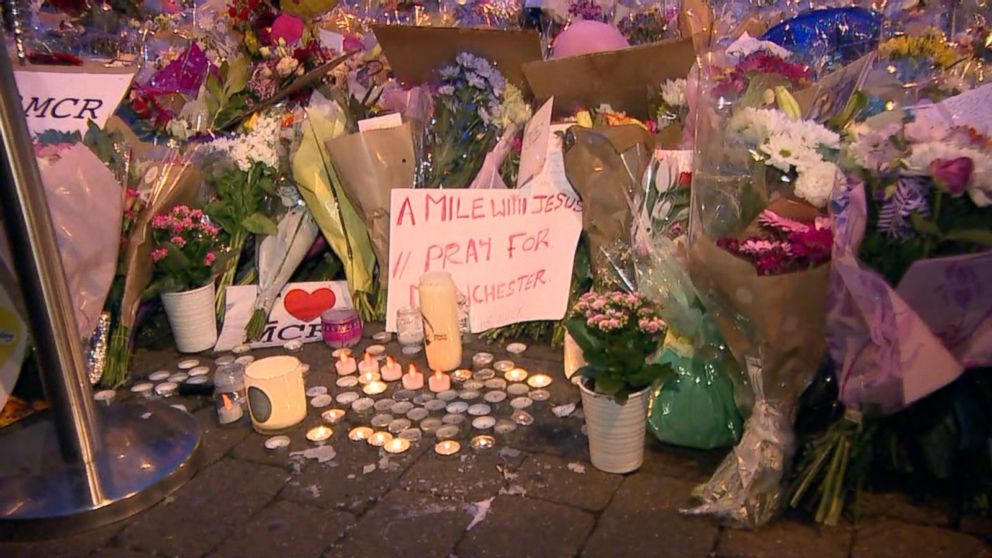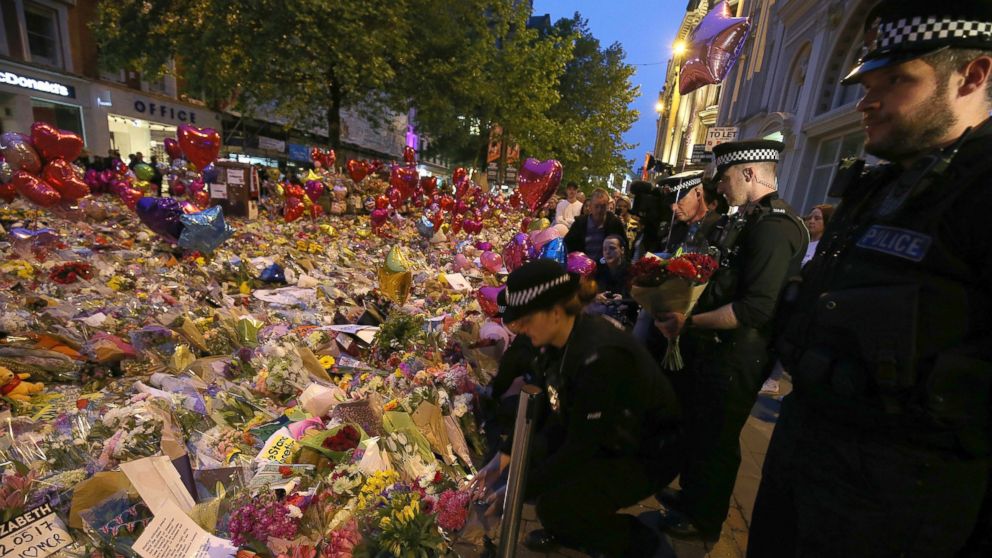 On Monday, the Greater Manchester Police released a new photo of bombing suspect Salman Abedi carrying a hard blue suitcase just days before the attack.
On Sunday, another man was arrested in connection with the bombing at the Manchester Arena on May 22. A total of 16 people have been arrested, police said.