— -- A mysterious houseboat that recently washed up on a beach in Ireland likely came all the way from Canada, according to the local Irish Coast Guard unit.
The wooden caravan-sized boat was found this past Sunday, Nov. 13, on a beach in County Mayo, according to Michael Hurst, officer-in-charge of the Ballyglass Coast Guard Unit. But no one was found on board.
The only clue about the boat's origin was a handwritten inscription on a wall inside the vessel, Hurst told ABC News.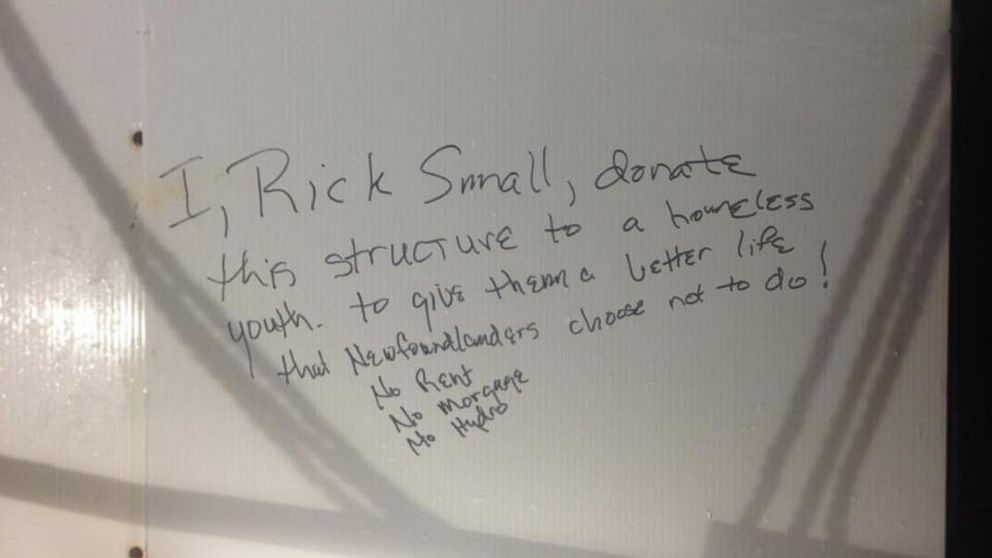 The message read, "I, Rick Small, donate this structure to a homeless youth to give them a better life that Newfoundlanders choose not to do! No rent, no mortgage, no hydro."
Newfoundland is a large island in eastern Canada.
"To think this apparatus could have come all the way across the Atlantic Ocean," Hurst said, is "quite something."
"To travel that long of a distance and still be in relatively good shape would be incredible," he said.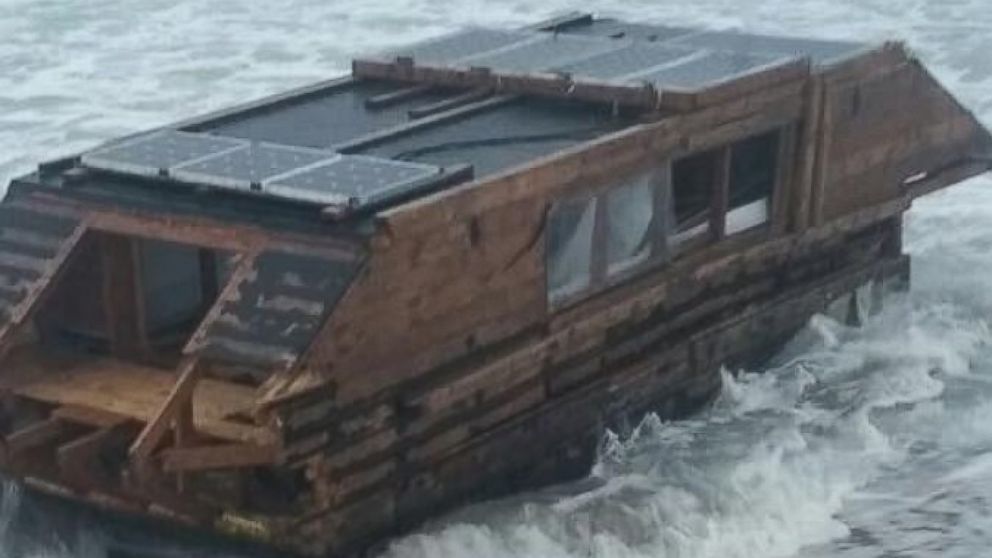 After posting photos of the boat to the Ballyglass Coast Guard Unit's Facebook page, Hurst said he received several messages from Canadians saying they had seen the boat in Newfoundland late last year.
One Newfoundland resident, Timothy Legrow, sent a photo showing the boat stationed in Newfoundland's Conception Bay South in September of 2015.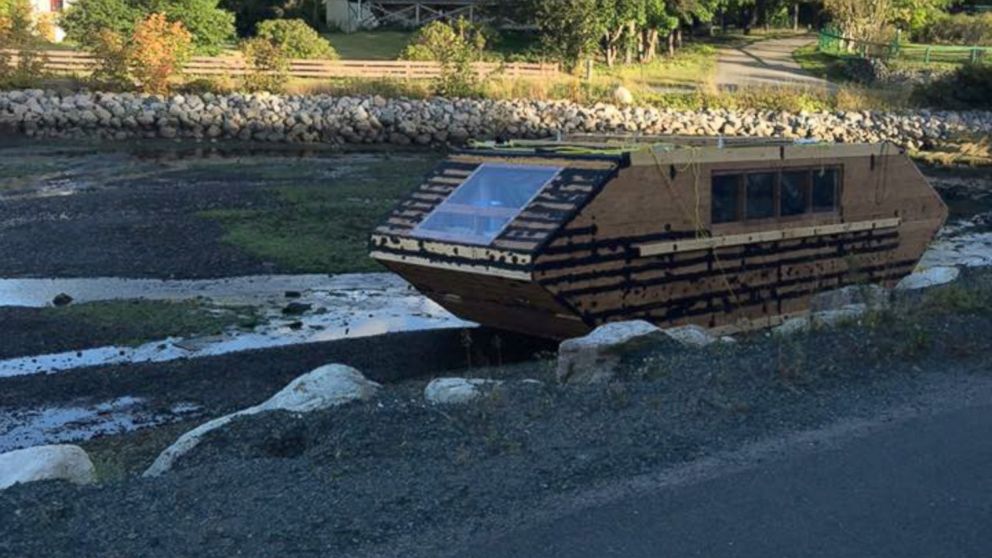 Legrow told ABC News that he saw the boat while driving home from work one day. Out of curiosity, he stopped and talked to the owner, Rick Small.
"He told me his plan was to take the boat and prove that solar power could sail it across the Atlantic," Legrow said. "I never saw him again after that."
Hurst told ABC News that several people from Newfoundland said they last saw the boat tied up to a dock in Portugal Cove-St. Philip, a rural seashore community.
But, he said the Coast Guard "isn't concerned" about whether Rick Small actually tried to cross the Atlantic.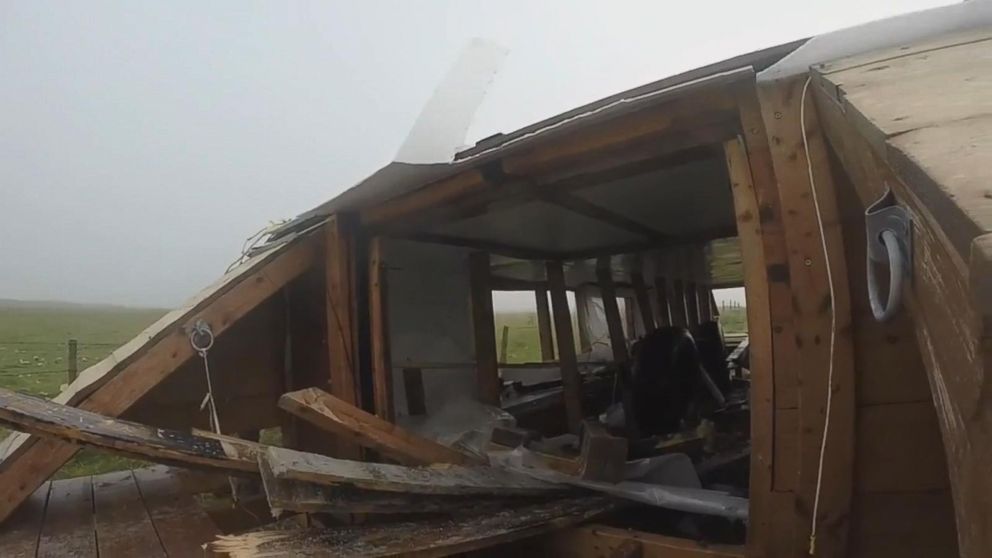 "From the message inside, he likely abandoned that idea and just left the boat on a dock for homeless people," Hurst said. "It probably broke off and somehow made its way across the ocean to here."
Rick Small has previously made headlines in Canada. Last summer, Canadian national news network CBC reported he rode a solar-powered bike over 4,000 miles across the country,
His current whereabouts are unknown and he has not responded to ABC News' request for comment.