SEOUL, South Korea — -- South Korea held its breath today as nearly 650,000 high school seniors sat for the annual college entrance exam, a moment so stressful that families and the country take extraordinary measures to make sure the students succeed.
Police escort students, younger student cheerlead, parents pray, businesses start late so students can commute easily to exam sites, and even commercial flights are left circling until key parts of the exam are over.
The national exam largely defines the future of students in this highly competitive society where more than 80 percent of high school graduates enter college. "A degree from a second rate university is not enough," said Minwoo Oh, who took the test for the fourth year and believes an entrance to a prominent university is crucial for his career. "I studied 11 hours every single day, slept only six hours or less."
The big day started with tens of thousands of police patrolling the 1,257 exam centers nationwide.
Business hours nationwide, including the stock market, began an hour late so that city traffic would clear up for students on way to the exam sites. Students who did get stuck in traffic were allowed to call emergency numbers to request police escort rides before gates close at 8:10 a.m.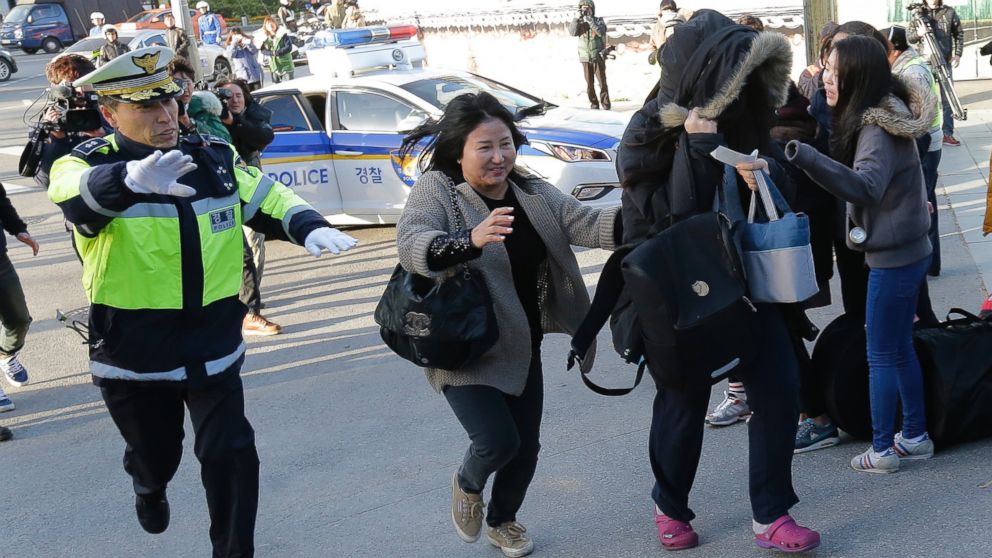 Sophomore and junior students, in accordance to tradition, lined up at the gates chanting good luck messages and handing out hot coffee or snacks. Churches and temples were filled with parents praying throughout the day for good results.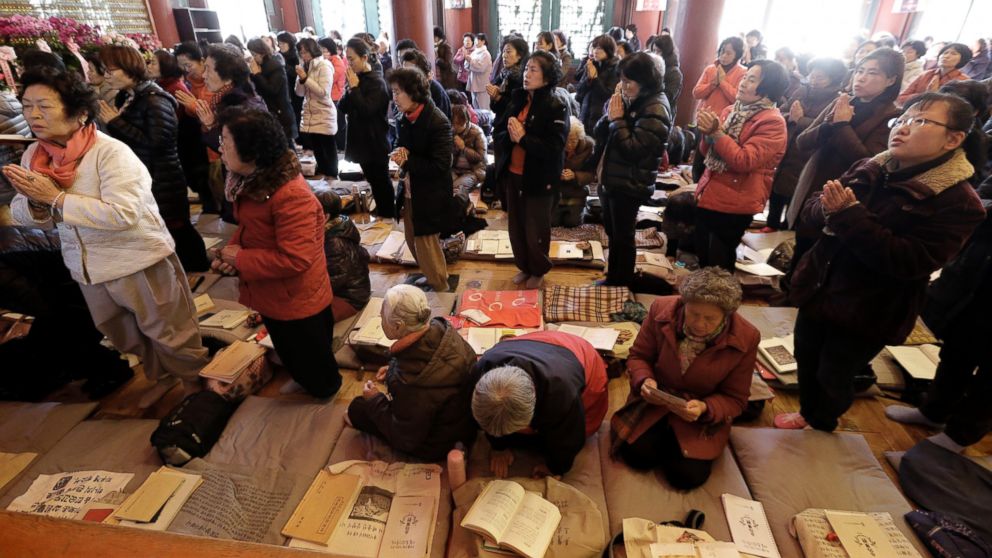 To ensure students take the test in a silent surrounding, South Korean military delayed or cancelled air force drills and live-firing exercises for the day.
The Transportation Ministry also banned airport landings and departures for 40 minutes starting at 1 p.m., not to disturb students taking the English listening comprehension test.
Its effect in the air was seen clearly through flightradar24.com. While there were several flights departing and arriving at Incheon and Gimpo airport by 13:15 on the previous day, no airlines were near these two airports today on the same time.
As soon as the ban was lifted at 1:40 p.m., hundreds of flights converged on the airports for arrival.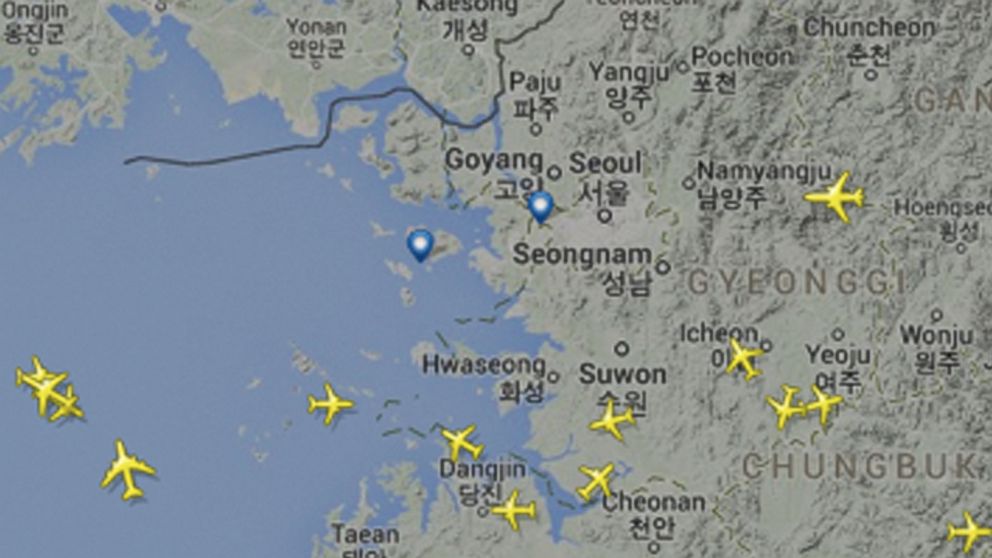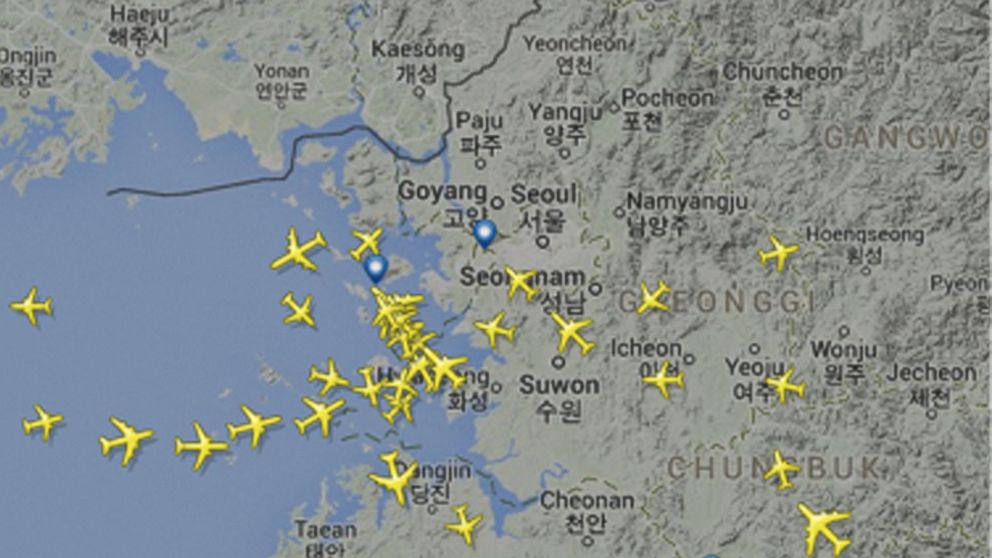 Preparation for the exam start from an early age and parents invest enormous amount of time and money to provide extra education. Last year, South Korean parents spent $17.5 billion on additional tuition outside of the regular school curriculum, equivalent to almost 1.5 percent of the national GDP, according the Education Ministry.
Pressure for a college degree is so intense that news of students suffering from depression and committing suicide before and after the exam has been an annual ordeal. This year, one student from Gyeonggi Province jumped from his apartment and another hung himself in Gyeongsang Province, according to South Korean media. Last year, three students committed suicide during the week of the national exam.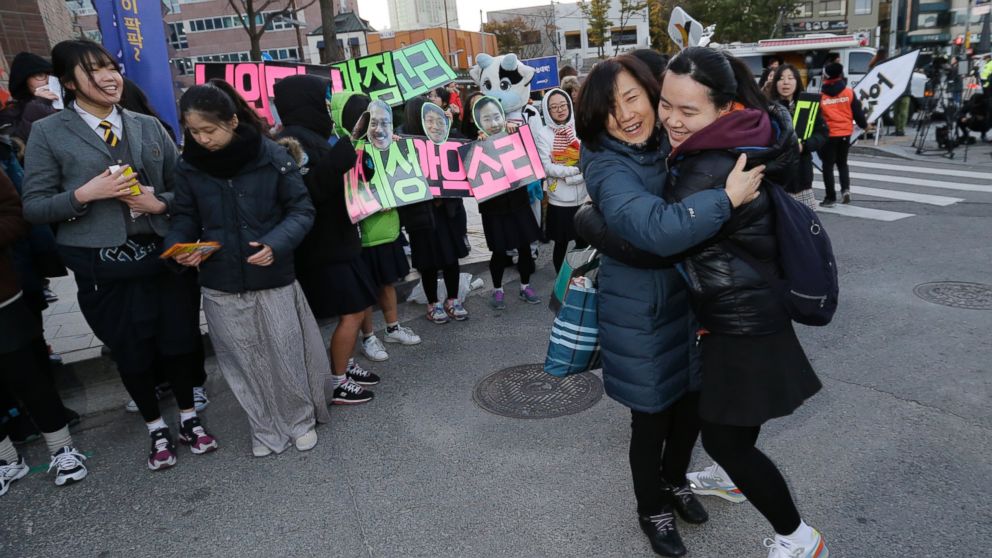 The night after the exam is a festival for the students and their families with restaurants offering discounts and special menus, including McDonald's "exam student package" of nine menus for just $10. Nightclubs waive entrance fees to all flashing their exam registration IDs. Asiana Airlines announced that ID-holding students plus one companion will get 50 percent off of any domestic flights until next February.
"This sense of freedom makes me want to cry," said Jin-Hyung Lee, a student at Boin High School in Seoul, after the exam was over. "I want to thank my family members who supported and cared for me to study for this exam. Once I get into college, I'd like to finally go on a date with a girl."