Secretary of State Mike Pompeo made an unannounced trip to Afghanistan Monday to see what progress has been made nearly one year after President Trump announced his new "South Asia strategy."
While he touted successes and said the strategy "is indeed working," much of the evidence points to the contrary - a continued stalemate nearly 17 years after the U.S. war there began.
Just days before his visit, an American soldier was killed in an insider attack, the third fatality in Afghanistan this year. The Taliban are said to contest control of a majority of Afghan districts, according to analysts. And even Pompeo himself was limited in his travel during his brief time on the ground out of safety concerns.
"My conclusion from this visit is that the president's strategy is indeed working," Pompeo said at a press conference in Kabul alongside Afghan President Ashraf Ghani, arguing it "has sent a clear message too to the Taliban: They cannot wait us out. And we are beginning to see the results both on the battlefield where the Taliban's momentum is slowing and in the prospects for peace with them."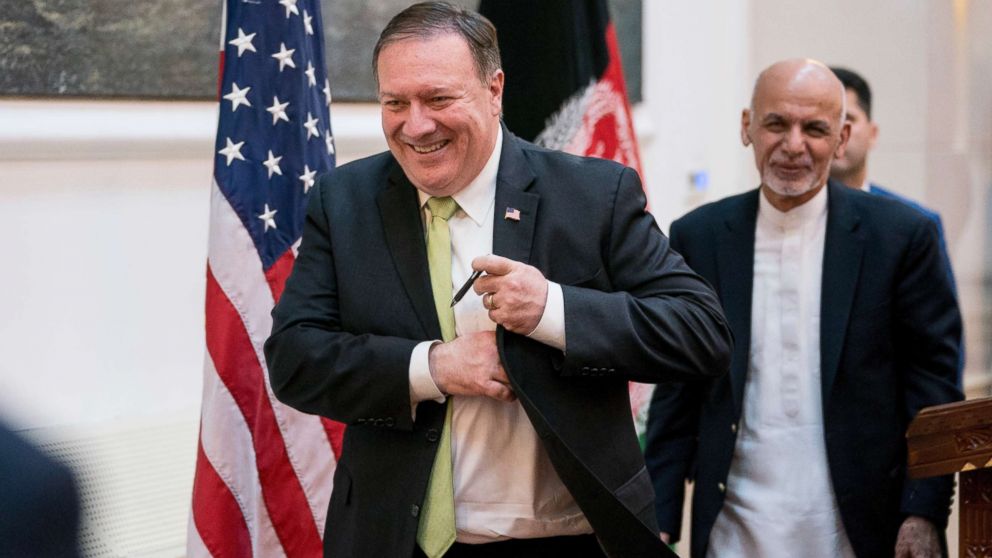 Trump announced last August he was increasing U.S. troop levels in Afghanistan, empowering field commanders to make more decisions, and ending the Obama administration's timeline for withdrawal in favor of a "conditions-based" approach. There are now about 14,000 U.S. service members in Afghanistan, training and advising the Afghan military to fight the Taliban and ISIS and occasionally participating in their own counterterror operations.
But even after that injection of American military power, the shape of the battlefield has not changed. According to the latest report by the government's own special inspector general for Afghanistan, the Afghan government only controlled about 56 percent of the country's districts, with nearly 15 percent under Taliban control. The Long War Journal at the Foundation for Defense of Democracy, a Washington think tank, puts that number even higher, with the Taliban controlling or contesting as much as 61 percent of the country's districts.
The opium cultivation also jumped to a record high in 2017 of approximately 328,000 hectares -- 63 percent higher than 2016, according to that special inspector general for Afghanistan reconstruction, or SIGAR. That growth fuels the terrorism the U.S. has spent nearly two decades fighting, as the majority of terror groups' funding comes from the drug trade.
At a NATO summit in Brussels this week, the U.S. is expected to urge member nations to contribute more money for security forces, according to U.S. Ambassador to NATO Kay Bailey Hutchison, because "the terrorist network that has grown in Afghanistan has been exported to many of our countries," she warned. That threat hit the U.S. again on Saturday when an American soldier was killed and two others wounded in an attack by an Afghan soldier they were training. He was the third American killed this year after a soldier was shot by the Taliban in April and by ISIS in January.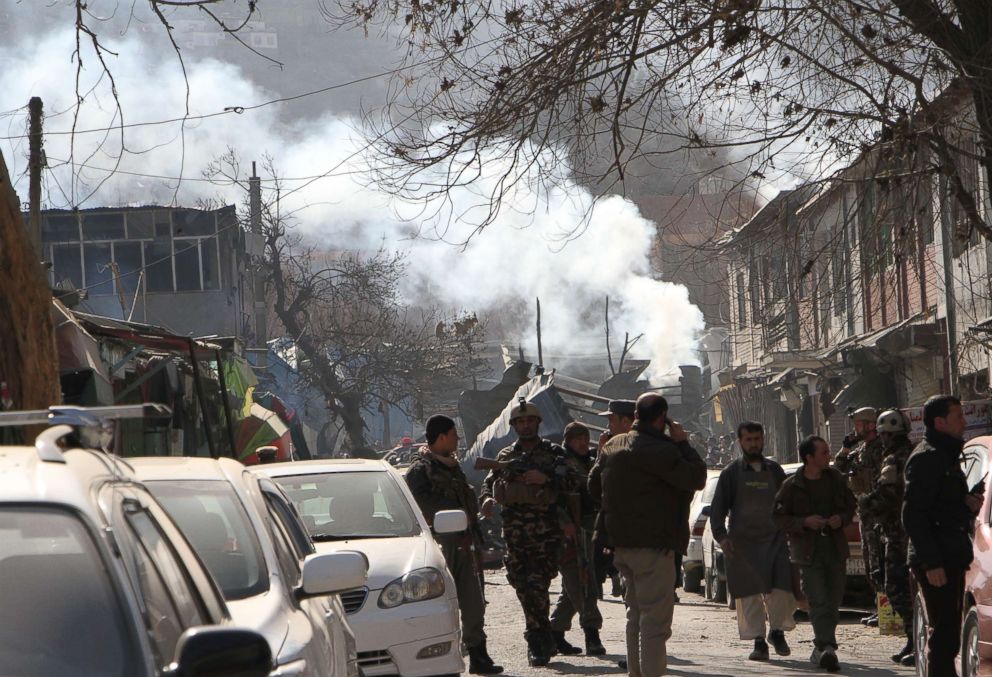 "Make no mistake, there's still a great deal of work to do," Pompeo said. But he pointed to the growth in size and capability of Afghan security forces, upcoming elections this fall after a two-year delay, and reforms within the Afghan government as signs of the strategy working.
He added, "An element of the progress is the capacity that we now have to believe that there is hope that many of the Taliban now see that they can't win on the ground militarily."
But the Taliban continue to publicly eschew peace talks, launch attacks on Afghan and U.S. forces, and campaign to win over Afghan territory militarily and Afghan minds politically. President Ghani's recent overture for negotiations has gone unanswered, even after a successful, but short-lived ceasefire during the Muslim holiday of Eid in June that saw Afghan and Taliban soldiers taking selfies together.
There may be secret talks ongoing between the Afghan government and the Taliban. The U.S.'s top commander in Afghanistan, Gen. John Nicholson told reporters in May there was a "robust dialogue" with "tremendous potential," but State Department officials would not confirm any talks were underway.
"I'm not going to speak to specific diplomacy because, obviously, its potential success is dependent in part on a degree of confidentiality of that type of process," a senior State Department official told ABC News in June.
Either way, the Taliban has demanded that the U.S. engage it directly in peace talks, but the U.S. has consistently dismissed that idea.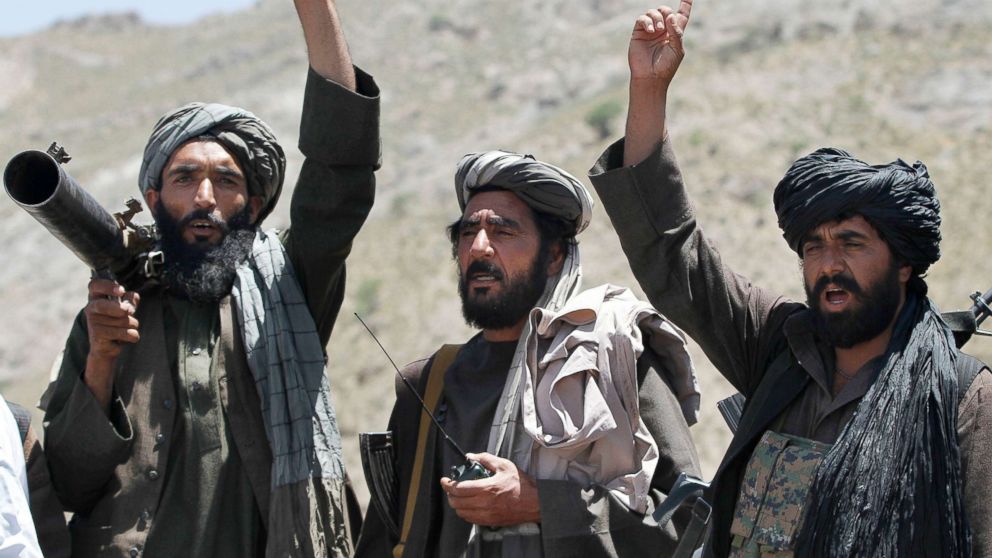 "We can't run the peace talks. We can't settle this from the outside. This will be settled by the Afghan people coming together," Pompeo reiterated Monday.
But Pompeo's statement that the Taliban realize "the continuation of fighting will lead them to a bad outcome" doesn't seem to have materialized. As Long War Journal's Bill Roggio and Thomas Jocelyn wrote in June, the U.S. and Afghan governments have "not beaten back the jihadists in the months since the Trump administration announced its new strategy last August. They have, at best, prevented them from conquering even more ground. Why would the Taliban, which is not close to being defeated, give up now?"
Pompeo's visit was also overshadowed by his own security concerns. It was not announced in advance, and journalists traveling with him could not report that he was there for hours – a sign of how poor the security situation is at this moment.
He landed not at Kabul International Airport, where the Taliban launched a rocket attack after Defense Secretary James Mattis landed there hours earlier, but at the U.S.'s Bagram Air Base about 30 miles north of Kabul. From there, he took a small plane to Kabul, to catch a helicopter to the U.S. embassy and avoid the streets. After meetings at the embassy, he was driven in a convoy of armored vehicles a few hundred yards to the presidential palace, according to reporters traveling with him.
Upon landing in Kabul, Pompeo was offered a flak jacket and took off his suit jacket to put it on, before U.S. Ambassador John Bass declined one and Pompeo did, too.
When Pompeo's predecessor Rex Tillerson visited last October, he and his delegation never even left Bagram Air Base. But the U.S. embassy put out a press release about his visit to "Kabul," and the Afghan president's office released a photo of Tillerson and Ghani meeting that had digitally altered it to remove a clock with military time and a red fire alarm -- two signs the picture was taken at a U.S. facility. The State Department later said the embassy's error was "a simple mistake."
After a little over six hours on the ground, Pompeo was out of the country and onward to the United Arab Emirates.