LONDON -- British Prime Minister Theresa May said late Wednesday her cabinet has agreed to a draft withdrawal agreement about the terms of the United Kingdom'sexit from the European Union.
"The collective decision of cabinet was that the government should agree the draft withdrawal agreement and the outline political declaration," May said after an hours-long cabinet meeting. "This is a decisive step which enables us to move on and finalize the deal in the days ahead."
The agreement over the terms laid out in a 500-page document represents a major step forward in the Brexit process. May faced an uphill struggle getting all of her cabinet ministers to support the deal before the process could progress any further.
Ministers in May's government had been receiving briefings from her -- one by one -- at her residence at 10 Downing Street since Tuesday evening and throughout Wednesday to go over what terms are covered in the proposals.
A crunch meeting of the whole government on Wednesday afternoon was expected to be a pivotal moment in the process.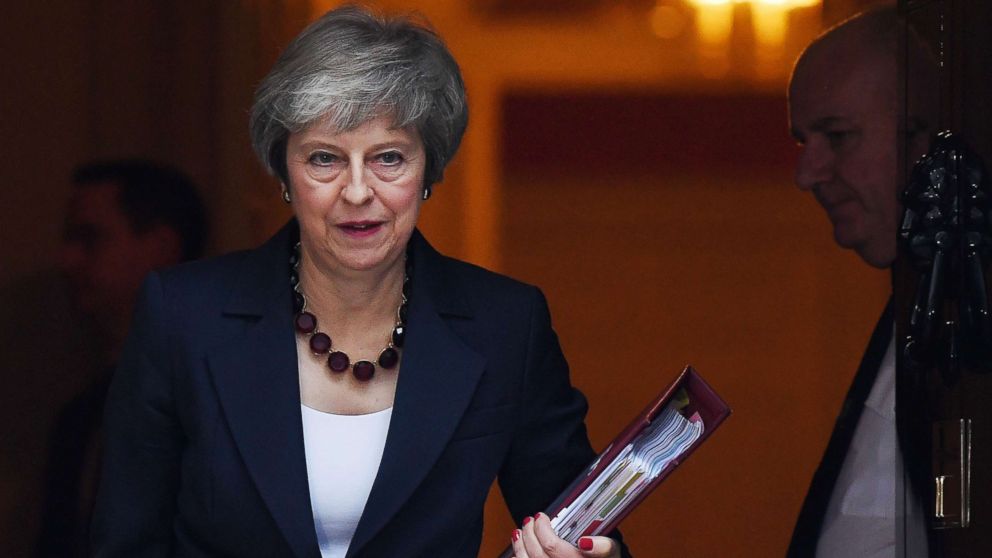 If not enough members of the cabinet had backed the agreement, May faced difficult options: going back to the European Union (EU) negotiators to try and find further concessions, facing the prospect of a challenge to her leadership from within her own ranks, or even triggering a general election.
Now that her cabinet backs the agreement, the Brexit process goes to the next stage: a vote in Parliament where all members of Parliament (MPs) will take a vote on whether they support the agreement on the terms of withdrawal.
Since Tuesday night details have leaked from European negotiators, and "Brexiteer" MPs who advocate having fewer ties with the EU after the exit have warned that they will not back May's deal on the basis of leaks that they say indicate the deal puts the U.K. in a weaker position than the EU.
On the other hand, MPs who supported the Remain movement have also said they will not vote for the deal because, from what they have heard, the agreement does not go far enough in securing a close relationship with the EU and they believe it will harm Britain's economy.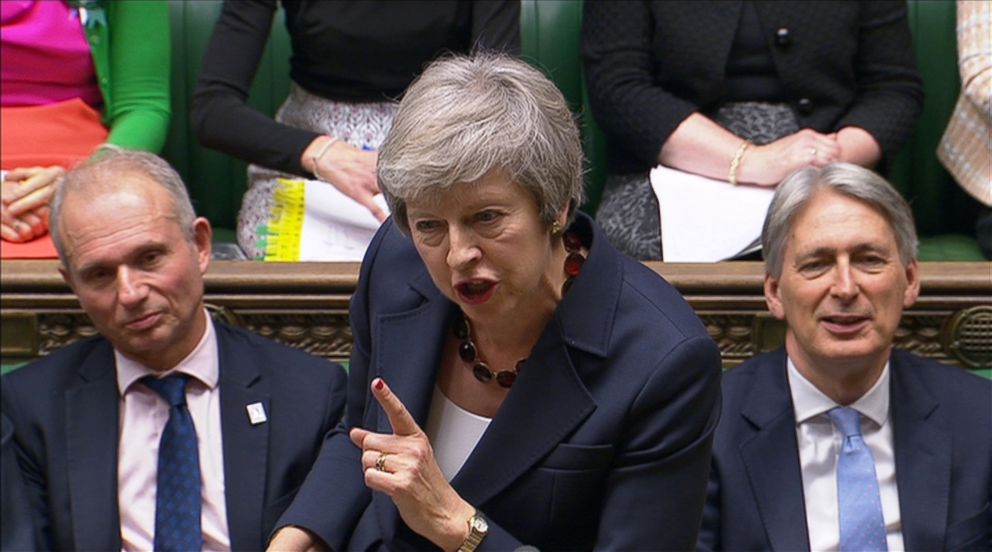 Many of those MPs are also pushing for a second referendum on Brexit –- a contentious idea for many parliamentarians who say that holding a second vote on the question is a subversion of democracy and will anger the British public.
May also faces a looming challenge from the opposition.
Labour Leader Jeremy Corbyn says he wants a general election.
He is expected to instruct his MPs to vote against the agreement or at least abstain, when it comes to a Parliamentary vote.
If too many Labour MPs reject the agreement, it could pave the way for a general election, and possibly the prospect of Corbyn becoming Britain's next prime minister.