As the military hails the likely killing of "Jihadi John," an ISIS "celebrity" for his gruesome execution videos, the families of the young men the terrorist purportedly killed had only silence or harsh words for the U.S. government today.
Interested in
?
Add as an interest to stay up to date on the latest news, video, and analysis from ABC News.
"It saddens me here in America, we are celebrating the killing of this deranged, pathetic young man," Diane Foley, mother of slain journalist James Foley, told ABC News in an exclusive interview. "It's just so sad that our precious resources have been concentrated to seek revenge, if you will, or kill this man when if a bit of them had been utilized to save our young Americans, that's what our country should be doing, I think. Not trying to seek revenge and bomb… Jim would have been devastated with the whole thing. Jim was a peacemaker."
Asked if there would be any sense of justice in the death of "Jihadi John", identified in February as naturalized British citizen Mohammed Emwazi, Diane Foley said, "Justice? No, no… That's very sad to me."
Today the family of the late journalist Steven Sotloff released a blistering statement of its own, saying that Emwazi's possible death "doesn't change anything for us."
"It's too little, too late," the statement said. "Our son is never coming back. More importantly, today, we remember Steven's remarkable life, his contributions" and those of the other hostages.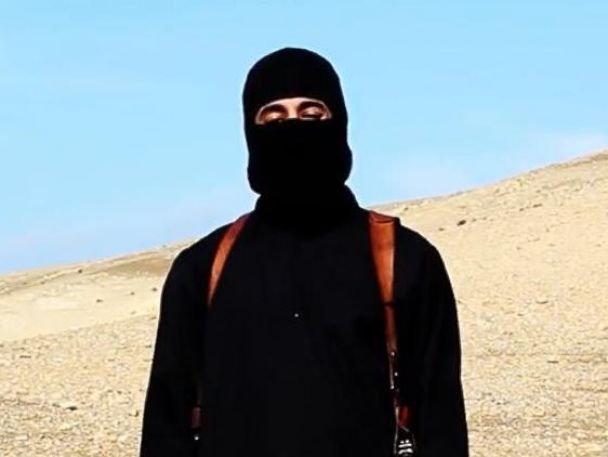 The Pentagon said today it is "reasonably certain" it killed Emwazi in a drone strike Thursday, but that final verification could take some time. While not a "major tactical figure," as Pentagon spokesperson Col. Steve Warren described him, Emwazi was seen as a "significant" target to the U.S. military because he was a "primary recruitment tool" for ISIS.
The world came to know Emwazi as a black-clad, knife-wielding spokesperson for ISIS, presiding over a series of gruesome execution videos. The first showed the body of James Foley after he had been beheaded in August 2014. His killing was followed by Sotloff's and then several other Western hostages, including American aid worker Peter Abdul-Rahman Kassig.
The families of two British hostages purportedly killed at Emwazi's hand, aid workers Alan Henning and David Haines, had no words of jubilation after news of the strike, and instead through the U.K. government have requested privacy. Haines widow did speak to The Associated Press, however, saying that a drone strike would be "too easy" for Emwazi.
"I personally would have liked to be able to come to the trial, look him in the face and see what kind of man is that," Dragana Haines told the AP. She said Emwazi's death "means very little because David is not here with us and there is no way to bring him back."
A representative of the Kassig family did not immediately respond to a request for comment.
The U.S. military did attempt to rescue the hostages in July 2014, a month before Foley's video appeared online, but the daring operation, which saw American commandos sneak deep into Syrian territory, came too late. The hostages had been moved.
Today White House Press Secretary Josh Earnest said that rescue operation, while unsuccessful, "does serve as a useful illustration of the extent to which the President and the rest of the government was willing to invest to try and secure the release or the rescue of these hostages."
ABC News' Lee Ferran contributed to this report.