Family Drives 90 Miles Before Realizing They Left Daughter at Rest Stop
The 3-year-old was left behind by her parents, French authorities said.
August 10, 2015, 11:47 AM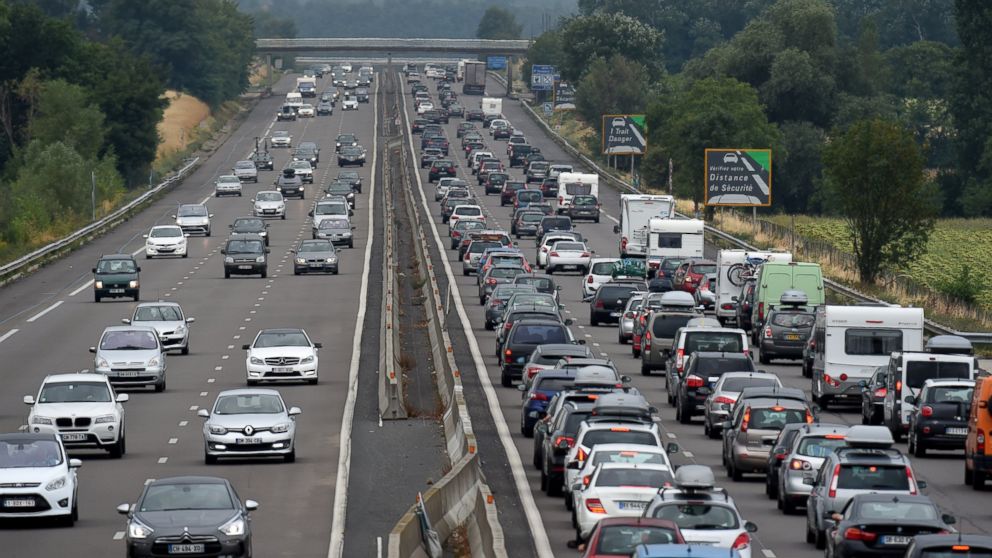 — -- A 3-year-old girl was mistakenly left behind by her parents for more than two hours at a highway stop in southern France, local authorities told ABC News.
"Another family was at the rest stop and noticed the girl was alone for a while," Clara Thomas, deputy prefect of the town of Die, in the Drome region, said on French TV. "They took care of her and called police to let them know."
The 3-year-old was only able to tell police officers what her car looked like and said "Daddy's car drove away," according to French media, which reported the incident on Sunday.
After driving more than 90 miles, the family heard on the radio a message from police asking them to pick up their daughter.
"They were obviously traumatized," Thomas said, adding that the parents, who had "no previously reported problems," were reunited with their daughter at a police station.
The family was heading south towards the coastal town of Saint Raphael, authorities said. They reportedly asked their other children, a boy and girl, if everything was okay, and no one noticed the toddler was missing.
Local police said they would talk to the prosecutor in Valence, the nearby town, to assess whether further action should be taken.