MOSCOW— -- For one family fleeing war in Syria and Iraq, Terminal E at Moscow's Sheremetyevo airport is no longer a departure lounge but has become their home.
Hasan Abdul Ahmad's family is trapped, living for almost two months in a disused smoking cubicle next to a waiting lounge. They have been sleeping in the glass box, among stacks of their belongings, while travelers pass on one side and planes taxi on the other.
The Kurdish family of six has fled from Erbil in Iraq, worn down by years of war in that country and in Syria, where the father, Hasan Abdul Ahmad, has relatives. With no real end to the conflict in sight, like millions of others across Iraq and Syria, they said they could no longer bear it and decided to leave.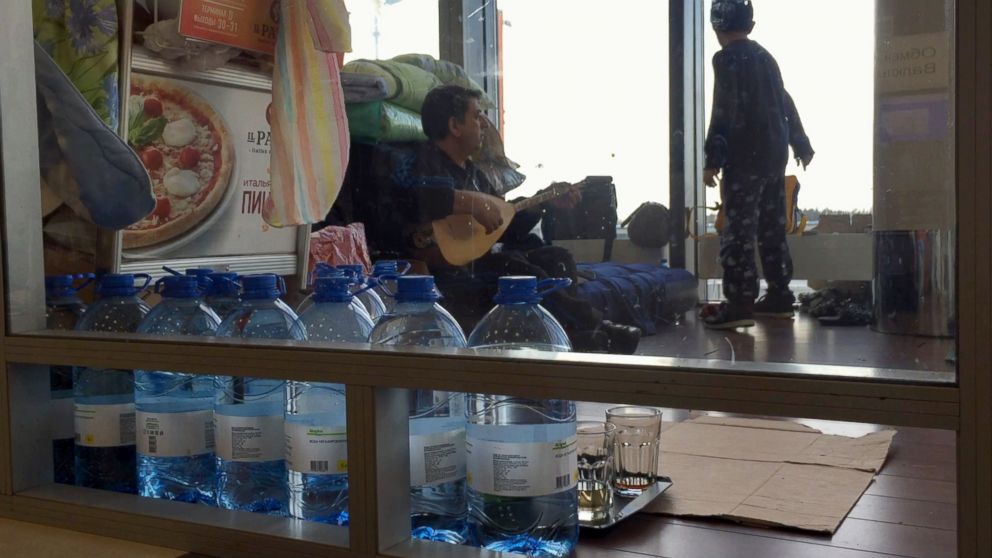 But now they have found themselves in limbo after Russia refused to allow them to enter the country, stranding them in the Moscow departures lounge; another family carried into the margins of European modern life by a crisis that is only intensifying in its fourth year.
Rinas, 13, along with his two younger brothers and 3-year-old sister, hasn't been outside since he landed in Moscow 50 days ago. They wash themselves and their clothes with hand soap in the sinks of the airport's public restrooms. They keep their food stored on an airport trolley and pass the time playing soccer near duty-free.
"We are living in an airport transit area; this is a room for just one, two hours, not fifteen days or two month, not for that," Rinas said. "Our life is that."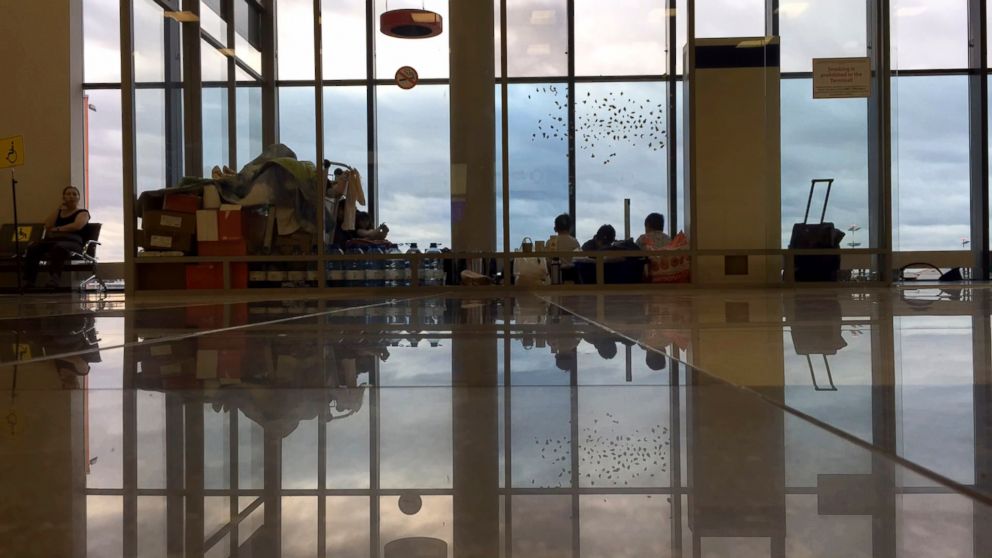 After weeks of sleeping on the terminal floor, an unknown sponsor has paid for a week's accommodation in the small transit hostel inside the airport, where they can sleep but not stay during the day.
The family is relying on the kindness of strangers for food and water. The United Nations brings them large bottles every five days and passersby give them money and toys for the children. (In the two hours ABC reporters spent with the family, five people stopped to give the family money or food).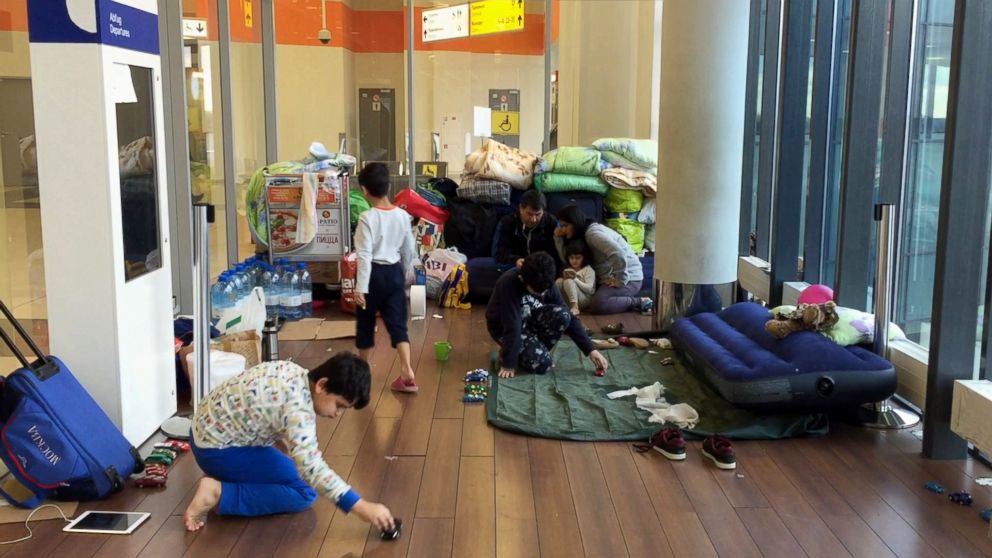 The family has a complicated background: Gulistan, 34, was born in the Soviet Union but later moved to Iraq, where she met her husband who is, like her, a folk singer. Her sister still lives in Russia.
Most of the family members have Iraqi passports, but the two youngest were never issued any. Instead, the family acquired Syrian passports through Hasan's nationality and were issued Russian visas that allowed them to reach Moscow.
But on arrival, Russian authorities said first the visas and then the passports were fake and accused them of trying to illegally cross the border. As a result, their request for asylum was rejected. They are now in the process of appealing this, but are forbidden from crossing into Russia in the meantime.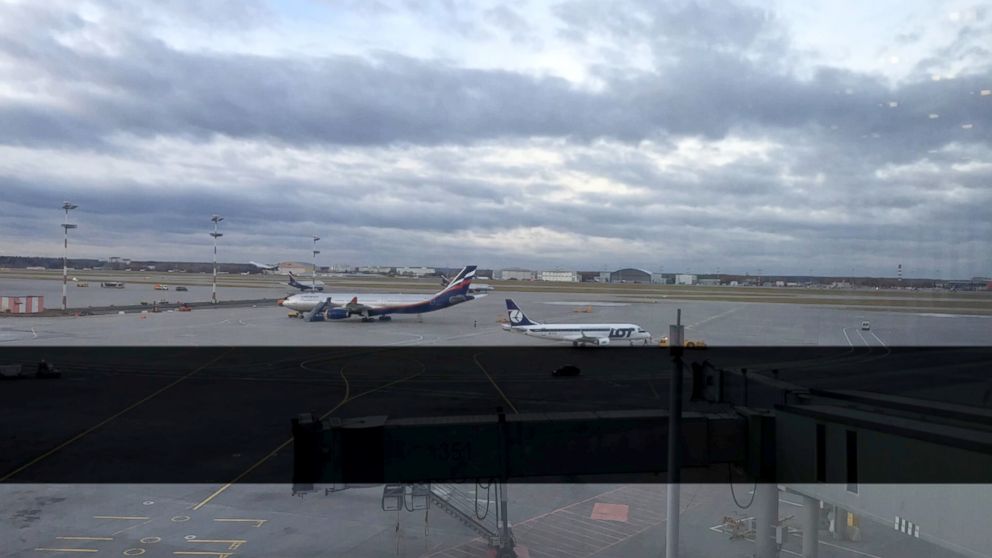 Syrian officials have since confirmed the family's passports are authentic and on Thursday, Russia's Federal Migration Service said their case will likely be reconsidered in the coming weeks. For now, though, they are stuck in transit.