Finland begins construction of barrier wall along border with Russia
The barrier is expected to be completed in three to four years.
Finland has begun construction on a barrier fence along the border it shares with Russia, the country announced. Construction will begin on a pilot phase that's 3 kilometers, or 1.8 miles, in length in order to test the barrier's capabilities before completing the entire project.
The full barrier is expected to take three to four years to build, depending on funding and the smoothness of the construction process, the country said.
The border between Russia and Finland is 1,300 kilometers, or over 800 miles, long. The barrier being built will be about 130 to 260 kilometers, or 80 to 160 miles, long when completed.
Construction of the border comes months after Finland and Sweden abandoned their longstanding policy of military nonalignment and applied to join NATO in response to Russia's invasion of Ukraine. The Finnish parliament approved the country joining NATO in a vote on Wednesday, though Turkey and Hungary -- two of the 30 NATO countries -- still have to approve Sweden and Finland's entry.
"In the assessment of the Finnish Border Guard, the changed security environment has made it necessary to construct a barrier fence along part of the eastern border," the Finnish Border Guard wrote on a website dedicated to the barrier fence.
"Russia implements border control of traffic moving from Russia into Finland, thus preventing attempts at illegal entry. If Russia reduces its border control, this may cause additional pressure at the Finnish end to control illegal entry. Finland cannot rely on the effectiveness of Russian border control," it added.
Finland has also vowed to support Ukraine, sending it shipments of weapons.
Construction of the pilot fence has started in Pelkola, Finland, at the Imatra border crossing point, according to the Finnish Border Guard. The pilot is expected to be completed by the end of June.
Forest clearance at the terrain began on Tuesday. Road construction and fence installation should begin in March. A technical surveillance system will also be installed after construction, according to the Finnish Border Guard.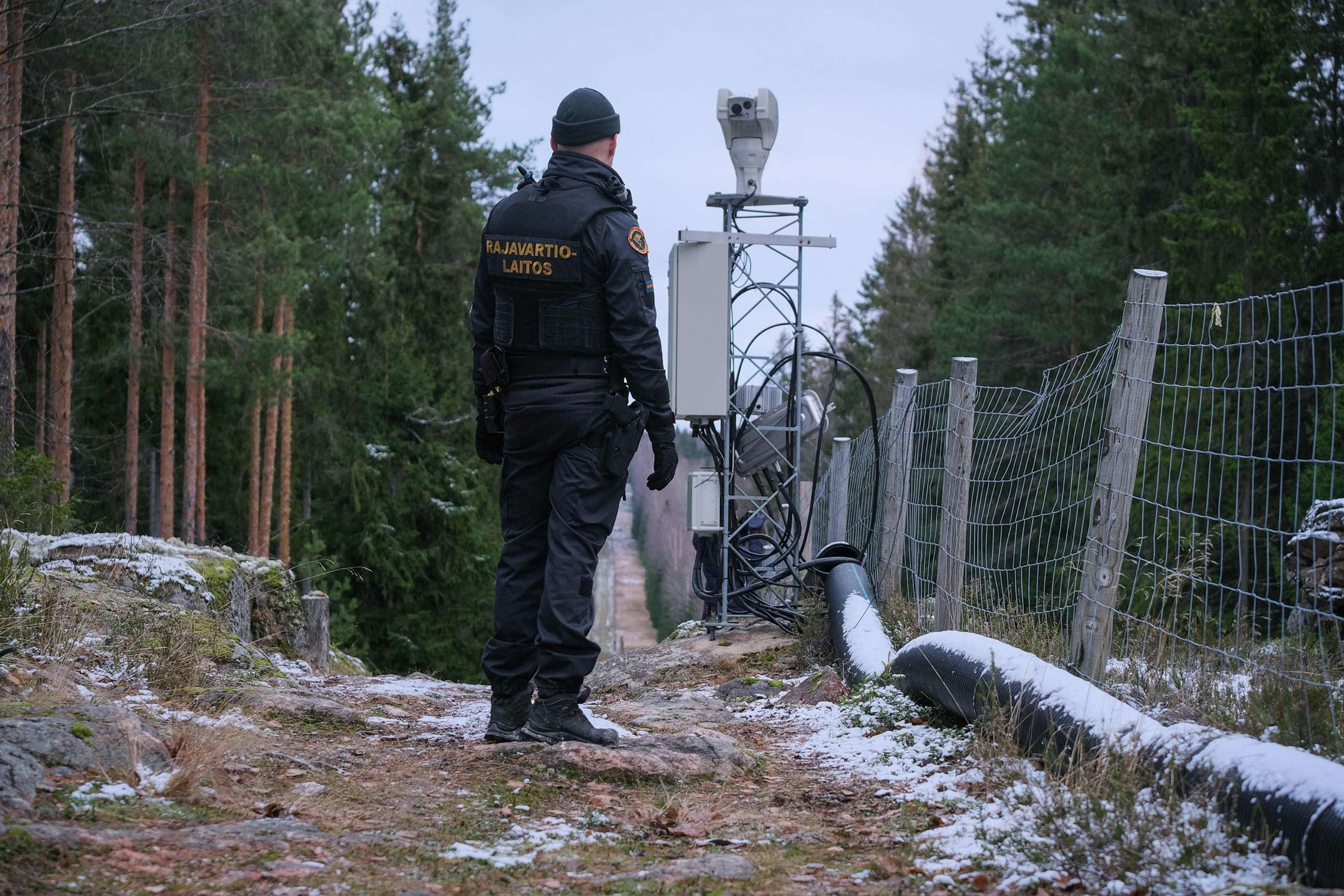 Another 300-meter barrier fence will also be built in the Immola garrison during the pilot phase of construction. It will serve as a test area for surveillance technology and become part of the training environment for the Border and Coast Guard Academy, the Finnish Border Guard said in a statement.
After the barrier is completed, landowners in the area near the border will be paid a lump sum for permanent damage and harm caused by the construction.
A road will also be built for the movement and maintenance of border patrols near the fence under construction.