— -- Banning cellphones in French schools was one of the promises made by Emmanuel Macron during his campaign to become president of France last spring. Six months after he won the election, the French president and his government are trying to enact the new measure for the start of the next school year in September 2018.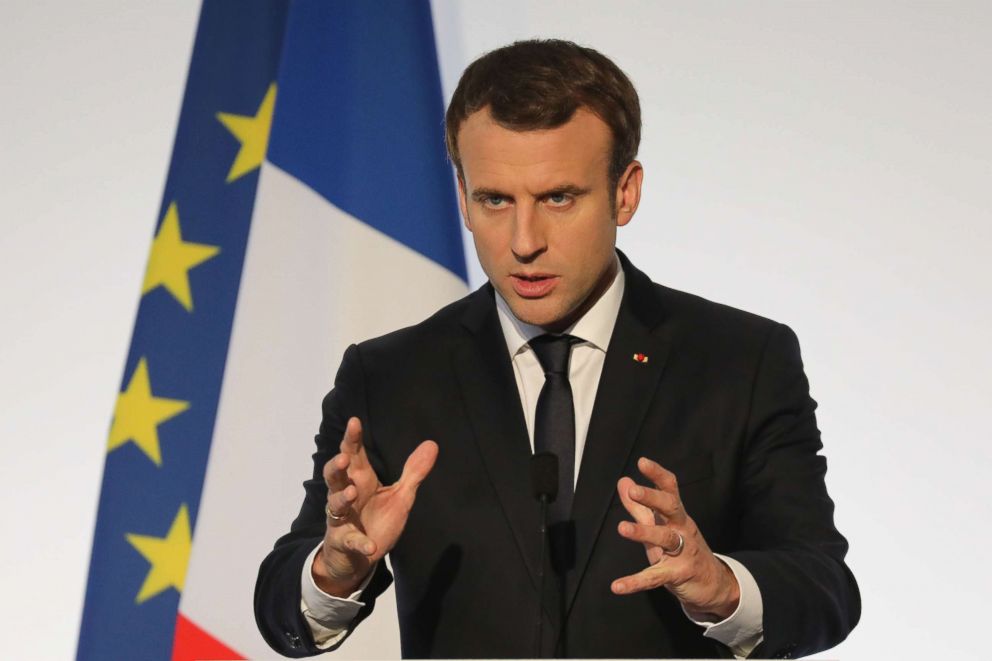 Last Sunday, French education minister Jean-Michel Blanquer discussed the issue on French radio station RTL radio.
"We are working on this issue, and it can take different forms," Blanquer said. "You may need a mobile phone, for example, for educational purposes, for emergency situations, so perhaps the phones can be confined somewhere inside the school."
The measure will apply to all French students from the time they start school at age of six, up to roughly 15 years of age, when they go into high school.
"Public health issue"
According to French law, pupils are already barred from using their phones in the classroom, but the new restrictions will forbid them from using phones at any point during the school day: breaks, lunch and between lessons.
The French education minister said it is as a matter of "public health" and believes that "children should not be too often, or even at all, in front of a screen before the age of seven." A 2015 study published by the Centre for Economic Performance at the London School of Economics found that students had almost 7 percent higher test scores following a phone ban.
However, the number of children who own a cell phone has drastically increased in the past few years, according to a 2015 study from the French Research Institute for the Monitoring of Living Standards. More than eight in 10 teenagers in France had smartphones in 2015, compared to two out of 10 in 2011.
Logistical problems
French teaching unions say the amount of student cell phone use in schools is a problem. But they are skeptical about the implementation of the proposed law, citing logistical problems.
"Can you imagine school supervisors having to check the pockets of about 400 students every morning?" said Valérie Sipahimalani, spokesperson for the French teacher union Snes, in an interview with French radio France Info. She said she believes the measure won't be possible to enforce.
Speaking to French magazine l'Express earlier this year, the education minister suggested schools could install lockers for phones.
But Sipahimalani said, "Many schools located in city centre have no space to install lockers."
Other logistical questions about the implementation of a cell phone ban in French schools remain unanswered, as well.
The education minister said he believes this is an important societal debate that needs to be addressed.
"Together with schools principals, teachers and parents, we need to find ways to protect our children from spending hours on their cellphones," he said.