LONDON -- Starting next year, France will make it compulsory for children to attend school starting at the age of 3 years old, instead of the current age of 6, French President Emmanuel Macron said Tuesday.
Macron said the change, which will come into effect in September 2019, is intended to prevent extremism in schools and promote better integration into French society.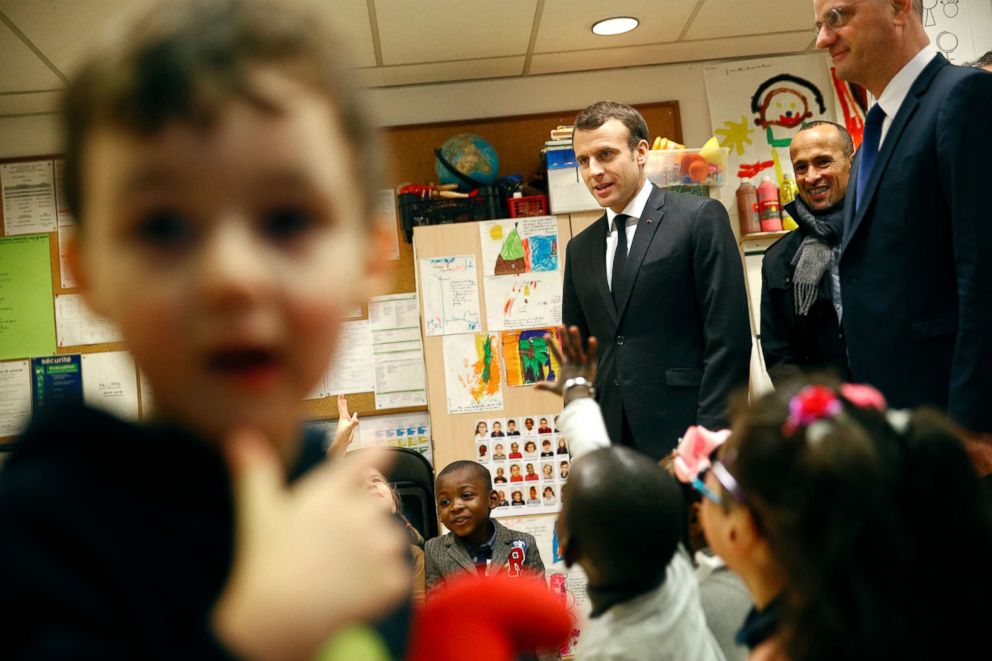 While some have voiced support for the decision, saying that by reducing the age to 3 it will help their children to feel more accepted in society, others are wary.
"While I do understand the president's viewpoint, I suggest that in fact it is the parent's role in teaching their children about tolerance and acceptance of others in society," an official at the French Ministry of Education in Paris, and a former teacher himself, told ABC News. "I feel that the change could put additional strain on support for teachers and mean that we are placing too much pressure on our children."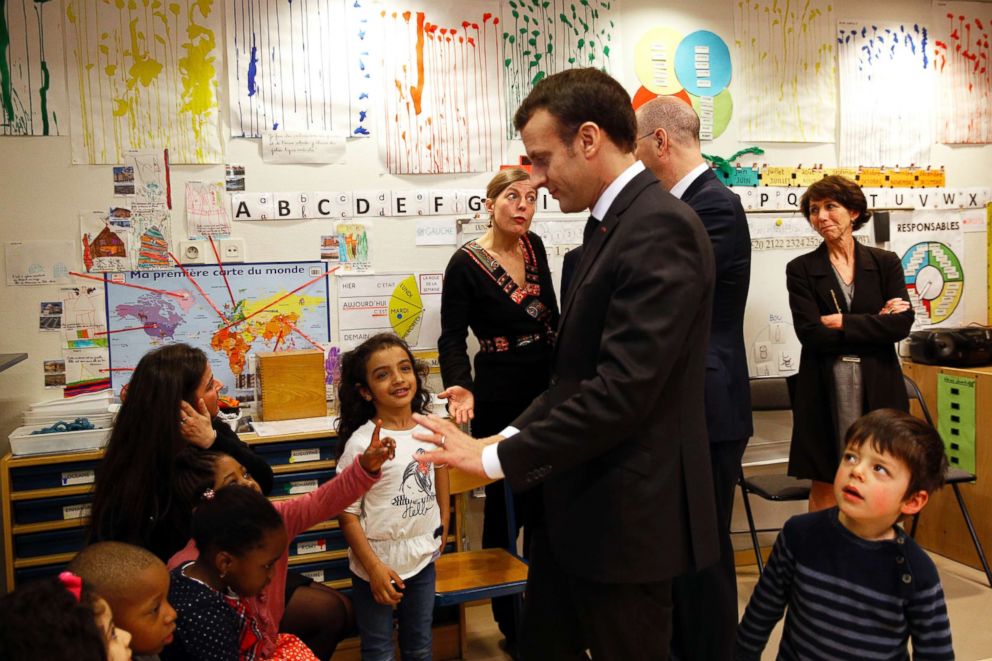 France will have one of the lowest compulsory school starting ages in Europe, alongside Hungary, which also mandates that children attend school starting at age 3. According to a recent report by the Organization for Economic Co-operation and Development, around 98 percent of families in France already send their children to school before the age of 6.