PARIS -- About 5,000 French bakers and other artisans in energy-guzzling fields, including butchery, dry-cleaning and carpentry, from all over the country marched in Paris last week, protesting against energy prices and requesting a tariff shield, said Pascal Wozniak, president of a collective for the survival of bakeries and craftsmanship, organizer of the rally.
Wozniak runs a bakery in Lembeye, a city of around 800 people in southwestern France, where he's the only artisan establishment in a 12-mile radius, said he has laid off four employees since the start of the pandemic.
Working with locally produced flour "Noste Pan," Wozniak was able to maintain prices at first, but with soaring energy prices "it was not even possible anymore, because even the farmers were impacted," he said. "It was a disaster!"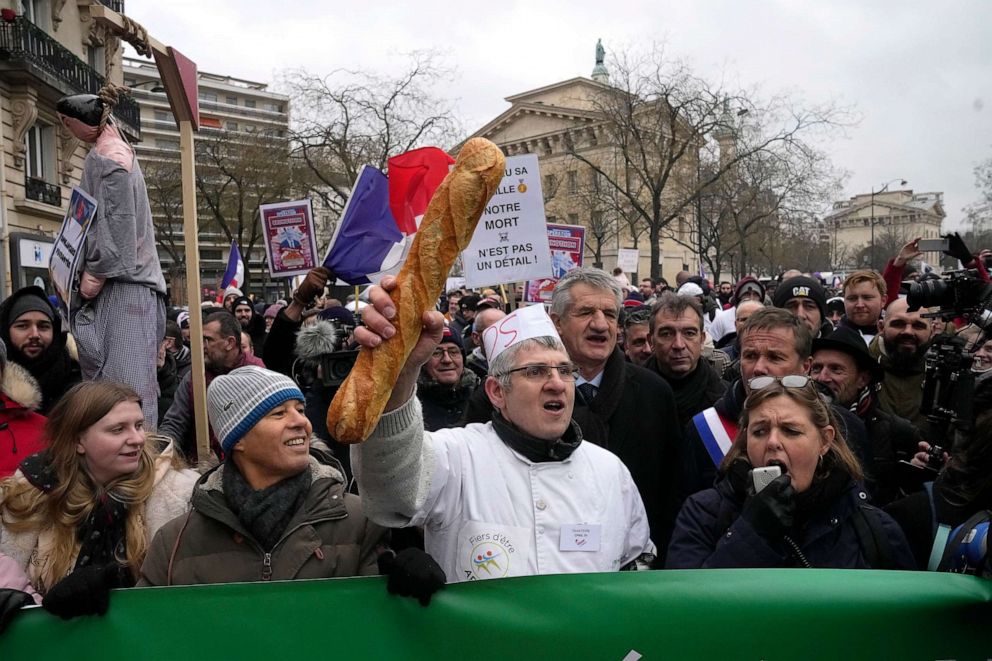 "We won't let anyone down," Economy Minister Bruno Le Maire said earlier this month after some professions raised concerns. He announced the deferral of payment on social and tax charges "for all bakers who have cash flow problems," completing the two measures already in place amounting to up to 40% discounts on energy bills.
But those steps haven't been nearly enough, the collective argued. Wozniak said he will lay off another employee soon, despite increasing his prices twice since July 2022.
Consumers who spoke with ABC News tended to agree with the need for more help.
Sophie Renard is "surprised" artisans don't receive more help, saying to ABC News she last heard of this issue earlier this month but not last week during the protest. Maï Lanoux also says she didn't hear about it, but is "quite surprised there is not more support" when being a baker "is an ancestral profession in France." That sentiment was echoed by Yohann Combelles, who said "these professions are France's pride."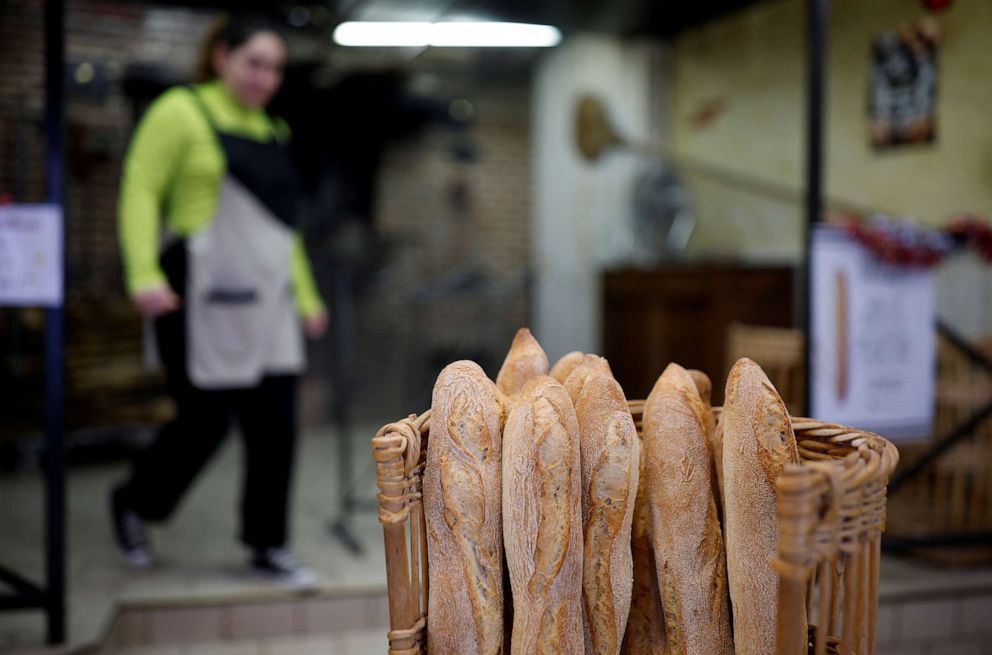 "They are blackening the profession," Dominique Anract told ABC News in response to the demonstration, which he refused to call for as head of the National Confederation of French Bakery-Pastry. He said he blamed the financial management and choices made by some for the difficulties raised by the collective, advocating that lay-offs aren't "the right solution" and all prices must increase by 3% to 5%.
Anract's rhetoric is "completely disconnected" and not representative of small provinces, Wozniak said, adding "we don't have the same figures, the same customer flow," while "in Paris, they may not notice a 40 cents increase."
Philippe Séramy closed his bakery in Bourg-Lastic last May, due to the soaring prices of fuel oil, which was multiplied by three, he said. Then flour, sugar and butter rose with the start of the war on Ukraine. Séramy said his business was one of the early victims of the crises.
At 57, he and his wife have relocated to Clermont-Ferrand, where he's now baking bread for a large food retailer brand.
Couple Marie Toulza and Sébastien Picot know about this movement and support artisans, but Marie wonders if the rallying "will bear fruit," and "to what extent does it not compromise the work of the confederation."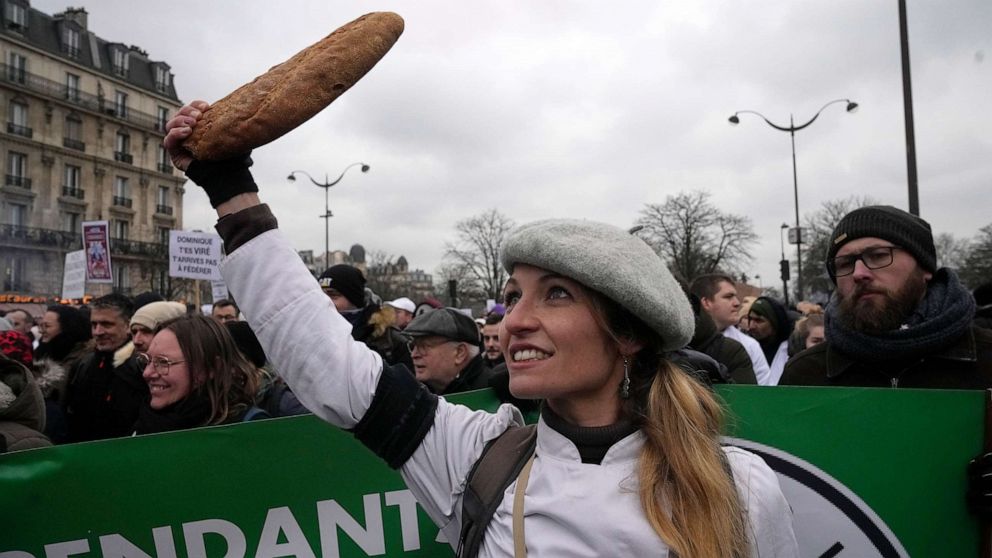 If bakers aren't often in the streets, they spearheaded one the biggest labor-strike movements of the last century when they marched in 1947 against the government measures that led to food shortages and caused inflation to reach 60% over the year.
The bakery sector holds about 55% of the bread market, but Wozniak said he fears "if we increase too much, it will benefit the industrialists."
This time, these artisans are ready to kick things up a notch and promise more aggressive actions next month, with one simple slogan: "Let's resist!"