MOSCOW— -- A love-struck Frenchman has been caught allegedly trying to smuggle his young Russian wife into the European Union by train in a suitcase.
The man, who officials say is in his 60s, was arrested by Polish border guards in the town of Terespol, close to the country Belarus, after they opened his suitcase, the size of which had attracted their attention.
"To their surprise, a woman in her 30s emerged," border guard spokesman Dariusz Sienicki told French news agency AFP.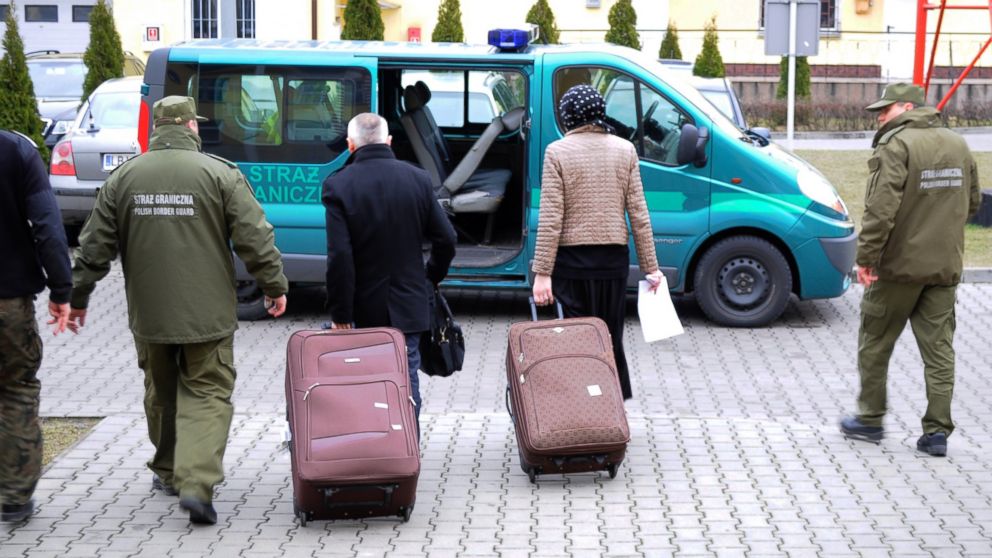 Also speaking to ABC News, Sienicki said, "It was a shocking piece of content: his Russian wife. I've never heard of such a thing."
The couple, who Sienicki said were married in December 2014, were traveling from Moscow to the French city of Nice by train. Both could face up to three years jail time for evading border controls, but Siencki said they had been released and allowed to return to Belarus. They should expect to be summoned to court, he told ABC News.
Oddly enough, the wife needn't have traveled as hand luggage at all because non-E.U. citizens can visit Poland freely provided they prove they are married to an E.U.-citizen.
"Had she been sitting next to her husband," Sienicki said, "she would have made it through without incident."