The founder of the aid group that employed Pierre Korkie, the South African hostage murdered by al Qaeda fighters alongside American Luke Somers during a failed rescue attempt this weekend, said he doesn't blame the U.S. – even though Korkie was expected to be freed the very next day.
"When I heard that Pierre was dead, I thought it was a joke. I thought it was a mistake," Dr. Imtiaz Sooliman told ABC News Saturday. "When we faced reality and it came to that the U.S. raid took place and we had to accept that Pierre had now passed on… No, I can't be upset with the United States because the U.S. was acting in their own interest. They were acting in the interest of their own citizen. Any government would do that."
Sooliman founded the charity that Korkie was working for in Yemen before he was captured, called Gift of the Givers. He had been working to free Korkie alongside his wife, Yolande Korkie, who herself had been released from Al Qaeda captivity earlier this year.
Sooliman said that hours after Korkie's death, Yolande sent a message to one of his workers, thanking them for the work his organization had done with the tribal leaders and saying she didn't blame anyone for what happened.
Korkie and Somers were fatally shot early Saturday morning local time as a team of more than 40 American commandos were attempting to rescue the pair. According to U.S. officials, the special operations team was spotted by the al Qaeda terrorists holding Korkie and Somers and engaged in a firefight. At some point, one of the terrorists ran inside the compound where the hostages were being held and shot them both. Both men were alive when the American commandos found them, but died shortly after.
"There was zero possibility that the hostages were victims of crossfire," a military official said Saturday. "This was an execution."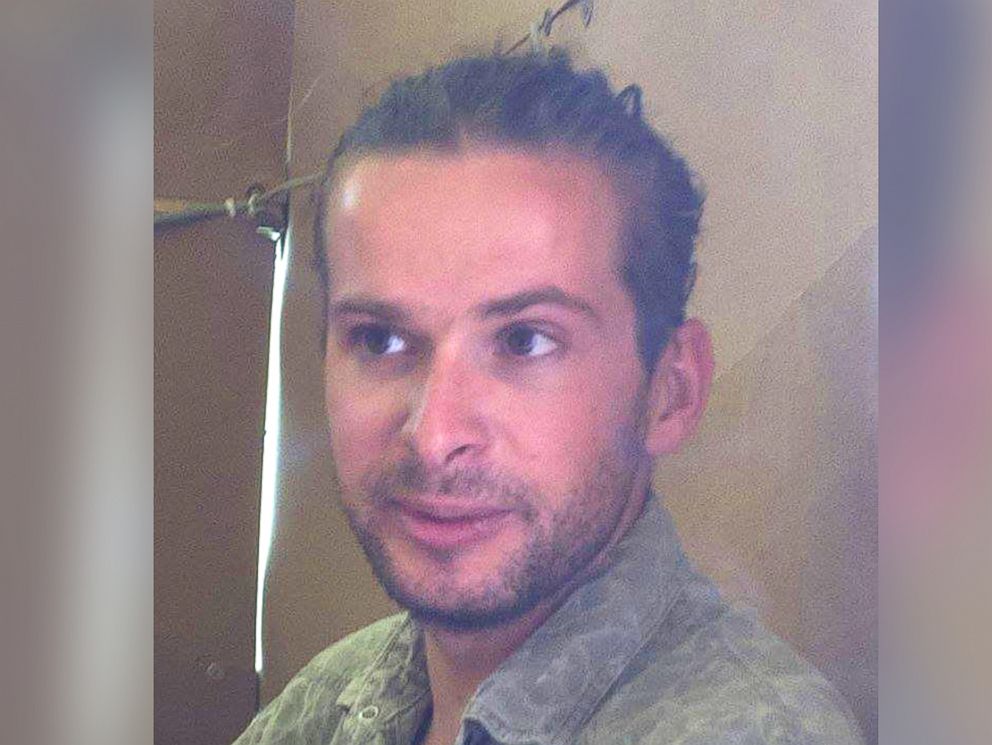 The raid went down within hours of when Sooliman said Korkie was to be released by al Qaeda.
With the help of tribal leaders near the village of Abyan, Sooliman's team had managed to convince Pierre's captors to lower their ransom demand from $3 million to $700,000, and then finally to $200,000 as a "facilitation fee" and compensation for AQAP fighters killed in a November drone strike, to be paid upon Korkie's release.
"We had spoken to the tribal leaders in Abyan, and they had made arrangements to meet al Qaeda yesterday [Friday] morning," said Sooliman. "We informed the ambassador of South Africa and Saudi Arabia that he had to have a passport ready for Pierre to get him out of the country, and that he also needed to arrange an exit visa, because Pierre was an employee in Yemen."
Once Korkie was freed, Sooliman's team would have assessed his medical state, and then flown him either from Abyan to Istanbul, from Yemen's capital Sanaa to Dubai, or ideally directly to South Africa depending on his medical needs. Sooliman had even told Yolande Korkie that her husband would be home for Christmas.
"It's gonna be very good for you and your family, we're going to have Pierre home for Christmas," Sooliman said he told Yolande Korkie. "And you can use the whole Christmas period to spend time and bond with Pierre and your children and you're going to have a lovely time somewhere quiet for Christmas."
While Sooliman told ABC that Yolande Korkie was devastated by the news of her husband's death, he maintained that he was not upset at the U.S. over its unsuccessful rescue attempt.
"Sometimes you win, sometimes you lose, and unfortunately in this case it Happened that both the American and Pierre were lost. At the end of the day, the American is also a human being… So we feel sorry for both families and on both sides."